Last night's Met Gala "Manus x Machina" Red Carpet brought the best of Hollywood to their feet donning tech-themed attire that stunned even the most daring fashionistas. As futuristic as some looks were, we couldn't ignore the trends that made us think 'bridal' as stars sashayed down the carpet, or should we say aisle! Here's just a taste of inspiration for your big day…
The Classic Queens

It's easy to say the star of last night's event was Claire Danes' Zac Posen gown that lit up everyone's eyes and hearts. The classic ballgown shape always has our vote! Other classic looks included Gugu Mbatha-Raw's pure-white and long-sleeved ensemble, Margot Robbie's strapless cut out dress, Mindy Kaling's ethereal goddess look, and Rose Huntington-Whitely's one-shoulder piece.
Left to right: Claire Danes, Gugu Mbatha-Raw, Margot Robbie, Mindy Kaling, Rose Huntington-Whitely
The Sultry Silvers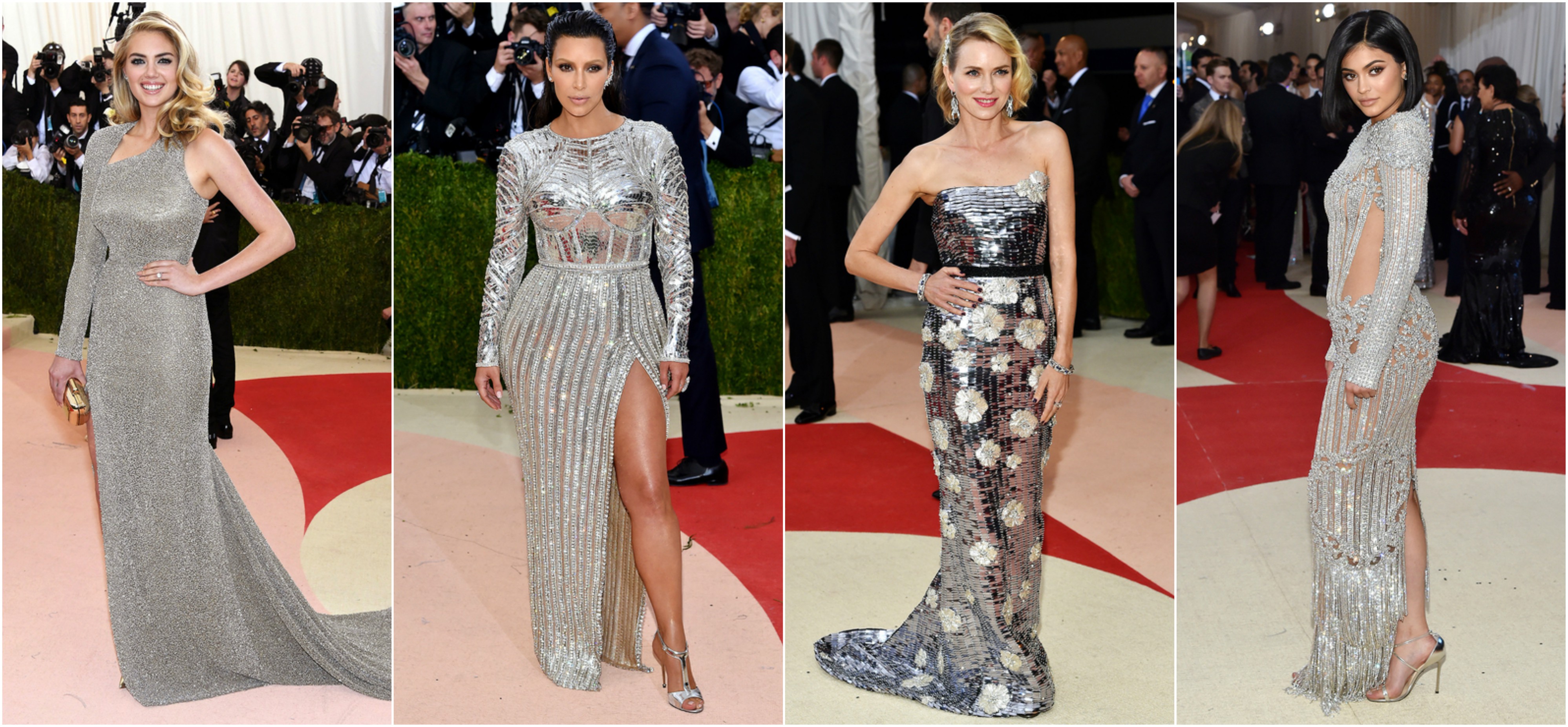 While silver hasn't always been known for showing up on bridal runways, we can't deny the inspiration we got from Kate Hudson, Kim Kardashian, Naomi Watts and Kylie Jenner's red carpet looks. Metallic is no longer just a wedding decor trend!
Left to right: Kate Upton, Kim Kardashian, Naomi Watts, Kylie Jenner
The Daring Divas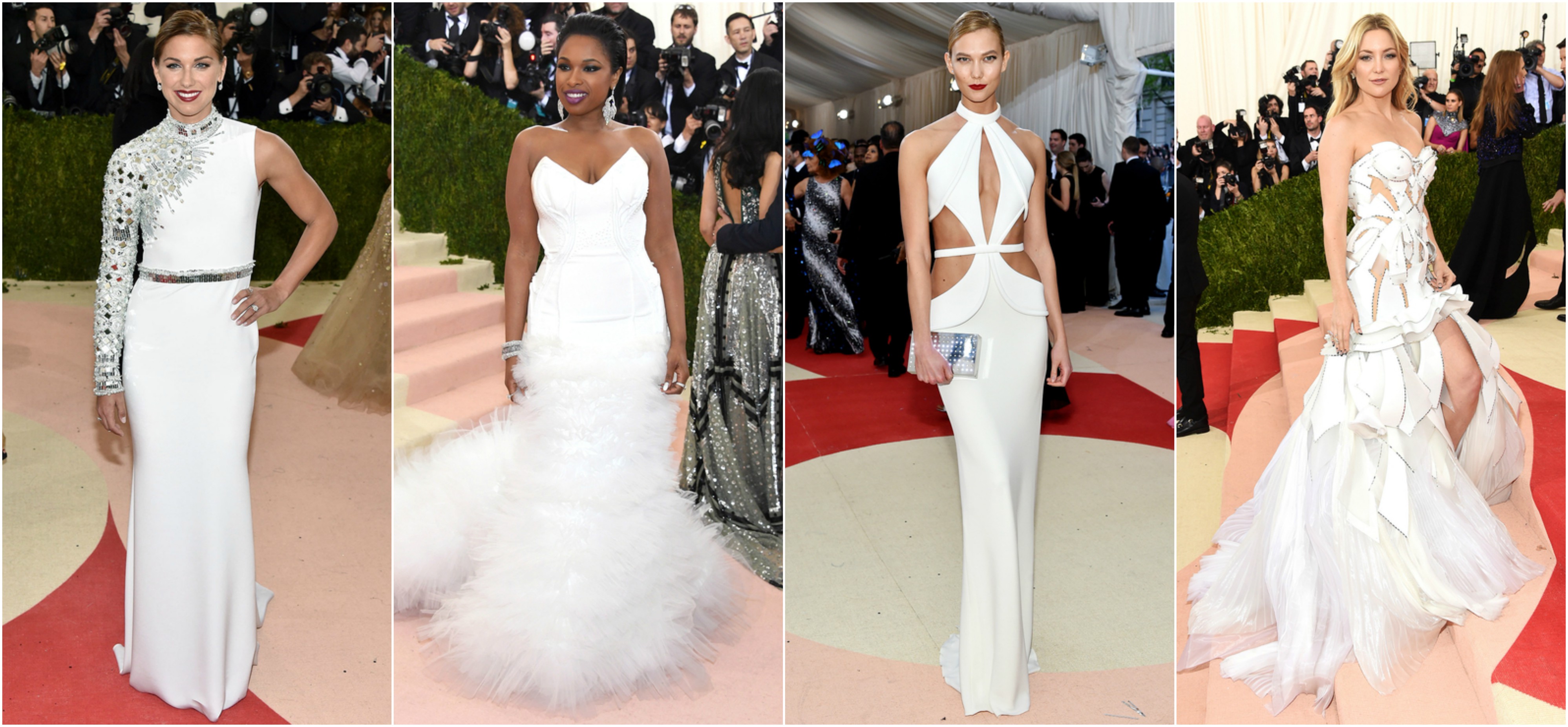 Jeweled embellishments, feathers, cut-outs and high leg slits were the best way to turn heads for these stunning celebrities last night.  Some of these trends have already hit the bridal runway, and we're sure we'll keep seeing them…maybe even down a beach aisle!
Left to right: Alex Morgan, Jennifer Hudson, Karlie Kloss, Kate Hudson
And Everything in Between

Adding pops of color, patterns and bold jewels couldn't keep us from including these looks as part of our bridal inspiration from last night's gala. From Lorde's ballerina-esque dress to Selena Gomez' polka dot ensemble and everywhere in between, we say there are no rules when it comes to pushing the envelope on your big day!
Left to right: Lorde, Saoirse Ronan, Selena Gomez, Sarah Jessica Parker, Uma Thurman
For more wedding dress inspiration, check out our Pinterest!
Resource: http://www.peoplestylewatch.com/met-gala-2016-best-dressed