Going green is no longer just a trend; it's become a (sustainable) lifestyle – and a good one at that! There's no harm in being environmentally friendly 365 days of the year, including your wedding day. There are plenty of ways to carry over your 'green' practices to your festivities. Here are just a few ideas to get you started on how to pull off an amazing eco-friendly destination wedding:
1. Choose a resort that fits your needs
Whether you're looking for an adult's only oasis or a family-friendly property to accommodate your multi-generational guest list, there are a variety of properties that cater to an eco-friendly lifestyle for your destination wedding. A gourmet-inclusive resort set on a beautiful sandy beach in Mexico's Riviera Maya, El Dorado Royale by Karisma features a 100,000 square-foot greenhouse, where hydrophonic vegetables and organic cuisine are grown daily.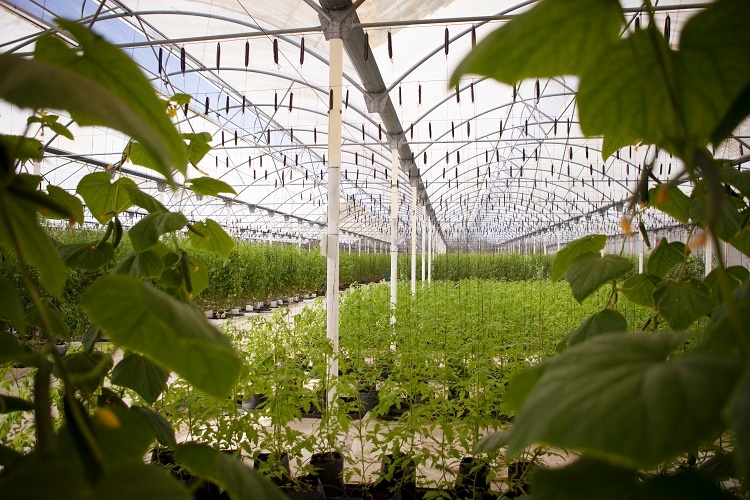 Designed for nature-lovers and explorers, the family-friendly Sandos Caracol Eco Resort is built around a natural ecosystem and gives couples the option of saying "I do" in a crystal-clear cenote. The "Green Wedding Package" not only features eco-friendly décor, but also provides the organization of donations to the less fortunate and the option to plant a tree in honor of the couple's special day.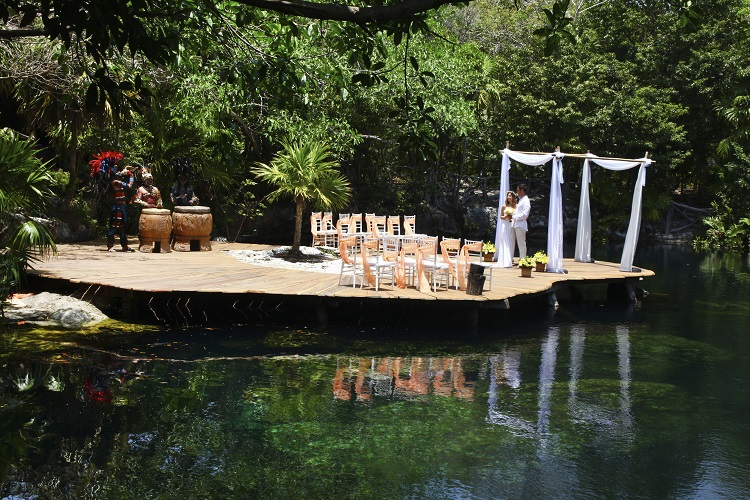 2. Don't waste unnecessary paper
When it comes to inviting guests to your celebration, ditch the paper and go digital! Email Save the Dates are taking the wedding industry by storm, and for good reason. Not only are e-save the dates environmentally practical, they also save a lot of time, stress (and paper cuts!) when it comes to letting your guests know to save your date!
Don't forget, our complimentary wedding website provides you with various designs and layouts for personalized e-save the dates…at no cost to you!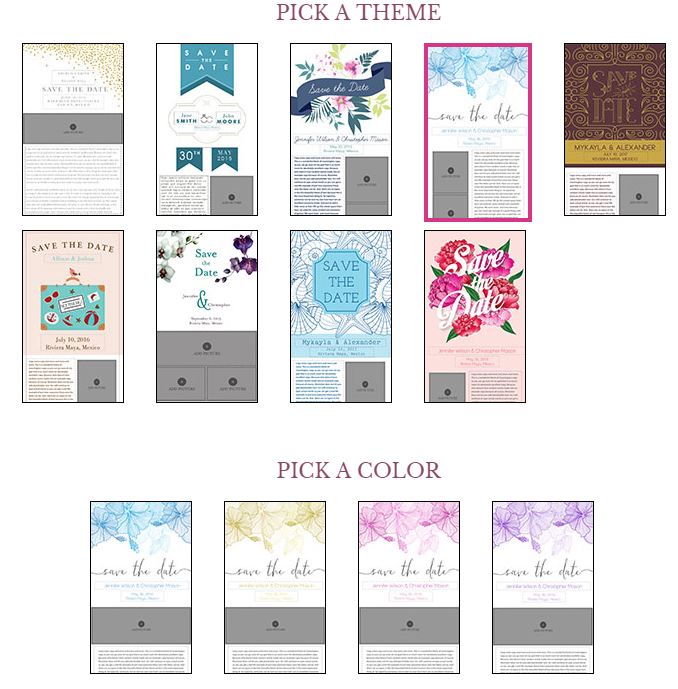 3. Go local!
It's been said that food and flowers are two of the biggest wedding expenses, so why not make your wallet happy while also doing good for the environment. Talk to the resort's chef about serving as much local, seasonal and organic food as possible for your reception. As for the floral blooms, take inspiration from your locale and incorporate native flowers into your bouquet and centerpieces. A little local flair (and eco-friendliness) will have never looked so good, we guarantee it!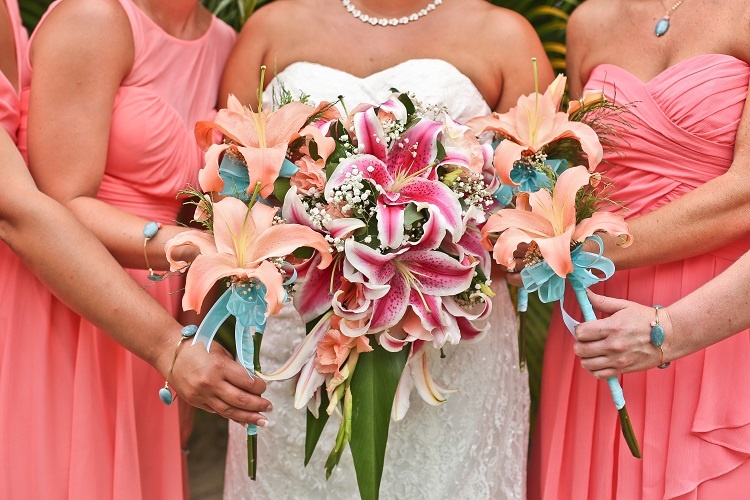 4. Consider eco-friendly attire
An eco-friendly wedding dress doesn't necessarily mean it's made from recycled paper. There are many designers out there that cater to saving the environment one gorgeous gown as a time. The best part? There's no need to sacrifice style OR comfort when it comes to showing Mother Nature some love on your big day. Other ways to help the environment when choosing your day-of attire include buying a used dress, or better yet, donating your dress to a great cause, such as Brides Against Cancer, which is also a great place to purchase your dream gown.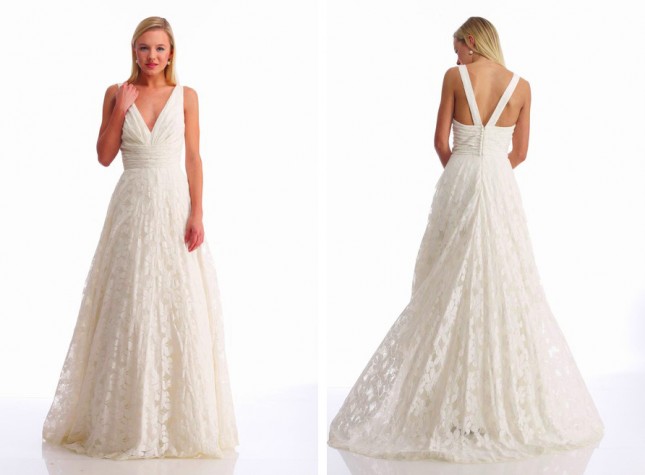 https://www.pinterest.com/pin/74802043789746510/
5. Provide useable wedding favors
Many couples have caught on to the fact that guests don't always cherish their wedding favors forever. Countless sunglasses, drink coozies and bubbles have been tossed in the trash, so why not opt for something edible (or perhaps plant-able!) to encourage a sustainable environment with less wedding favors ending up in garbage fills someday.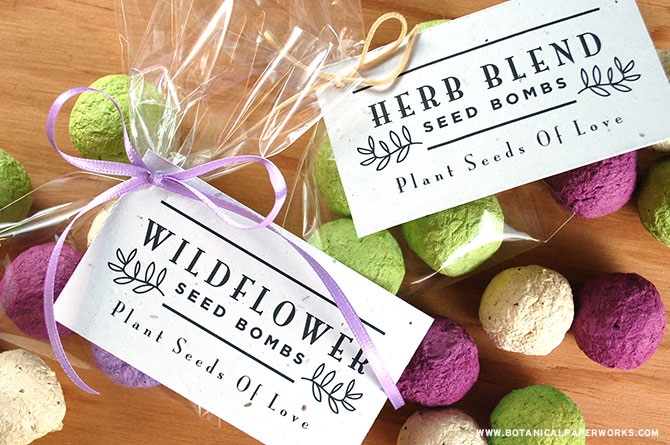 https://www.pinterest.com/pin/74802043789746552/
Resources:
http://www.huffingtonpost.com/galtime/5-ways-to-go-green-at-you_b_4921037.html
http://www.brit.co/eco-friendly-wedding-dress/