Congratulations – you're in the wedding party! If the happy couple has asked you to serve as a bridesmaid or groomsman, it means that you're truly special and important to them. But, there's more to being part of the wedding party than just holding a bouquet and walking down the aisle. Here's what you need to know to be a rock star wedding party member.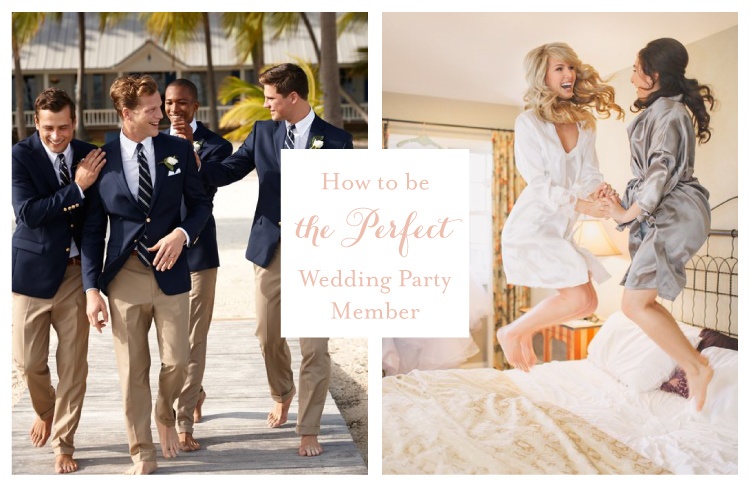 Consider your response: When they pop the question and ask you to be part of the wedding team, your first response might be to squeal and jump up and down with excitement (or awkwardly bro hug), but give it some thought before saying "I do" to being part of their I do's. Being included in a destination wedding party comes with time and commitments…so, as amazing as the experience would be, make sure you plan accordingly before you commit.
Make some new friends: Destination weddings are more fun when everyone is one big happy family, and the wedding couple shouldn't have to split their time between separate groups of friends. If you don't know everyone in the wedding party, now is the time to widen your social circle. Early in the planning process, introduce yourself and start talking via email, video chat or meet up at a coffee shop or happy hour. Then, play nice with everyone, even if you don't click right away. After all, the most important to have in common is your support of the soon-to-be-newlyweds!
Make your travel arrangements early: The wedding couple may prefer for everyone to travel to your destination together, or you may be taking a solo flight. Either way, book your accommodations and flights as soon as possible. Chances are, your Specialistwill be able to save you money for booking early and within a group agreement. Once your plans are in place, give the couple all your details, including your flight numbers and times. They'll feel more relaxed once they know their whole team is booked and will get to the destination on time.
Be a team player: Your main job is to make sure the wedding couple is happy. That means being a team player from the moment you accept the role all the way through the journey until you return home. Wearing the attire selected by the couple, showing up to all events on time, jumping in the handle a last-minute emergency and helping out with planning tasks, such as addressing invitations and packaging favors, will all ensure that the trip to the aisle is stress-free for you, the couple and your fellow wedding party members.
Be a good host, at home and away: It's customary for the wedding part to plan a wedding shower and a bachelor or bachelorette party for the couple prior to leaving for a destination wedding. Once you're at your destination, there are likely to be other events such as group dinner and excursions. No matter where you are, the wedding party should act as a social host for other guests. With different social circles and family members mixing and mingling for the first time, it's helpful to have someone making introductions, getting the conversation started and helping everyone bond (and get organized on time for fun group activities!).
For more inspiration, browse our latest edition of Get Married Away!