Located on the coast of the Yucatan Peninsula, IBEROSTAR Quetzal is a tribute to Mayan Culture and the perfect spot to soak in traditional romance. Explore the resort's sandy beaches, refreshing pools, restaurants and bars, all designed to promote the perfect tropical escape!
Beautiful Beaches and Pools
Rest assured, you'll have no problem finding the pool or beaches, which are only a short few steps away from your room. With breathtaking views and rave-worthy beaches, it's easy to fall in love with Riviera Maya's ultimate relaxation vibes.
The pool can be just as romantic as the beach, as you'll discover at this all-inclusive gem. The resort's vast pools inspire an instant feeling of peace and tranquility. Take a dip or relax in a lounge chair — either way, you'll be far from the stress of everyday life!
Accommodations
After enjoying all of the sunshine you can handle, relax in your luxurious room and of course take advantage of the resort's complimentary WiFi.  Each room is colorful and cheerful, much like your fun-filled vacation! Stretch out on a luxurious king-size bed and enjoy views of the garden, jungle, or beach. With all of the necessary amenities and everlasting tranquility, you're sure to feel relaxed and super comfortable while enjoying your stay.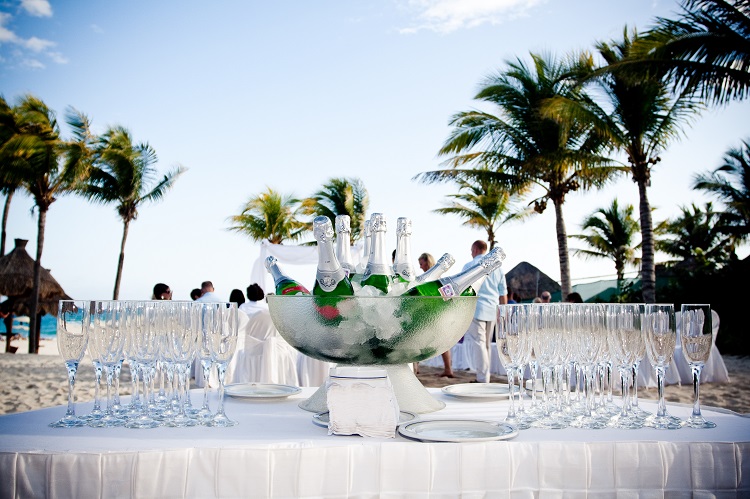 Restaurants and Bars
Immersed in the unique Mayan culture and surrounded by breathtaking architecture, romance is sure to spark at IBEROSTAR Quetzal. Here, elegance and diverse meals are an integral part of the resort experience, so be prepared to embark on a variety of culinary adventures together (from all over the world). Enjoy fine Italian dining at La Gondola or sumptuous steaks at La Marimba. No resort stay is complete without a visit to the buffet, so be sure to stop by Cozumel for endless international fare.
The all-inclusive approach extends to IBEROSTAR Quetzal's bars, where you can order a myriad of delicious drinks. The poolside and beach bars are especially appreciated — who can resist a margarita while lounging by the pool?!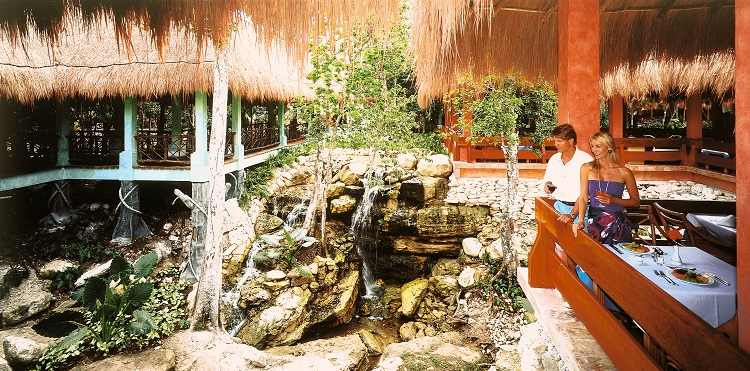 Unforgettable Destination Weddings at IBEROSTAR Quetzal
Once you lay your eyes on IBEROSTAR's swoon-worthy beach wedding landscapes, all you'll want to say is "I do". With sugary white-sand beaches and turquoise water landscapes, your destination wedding in Riviera Maya will be nothing short of dream-worthy.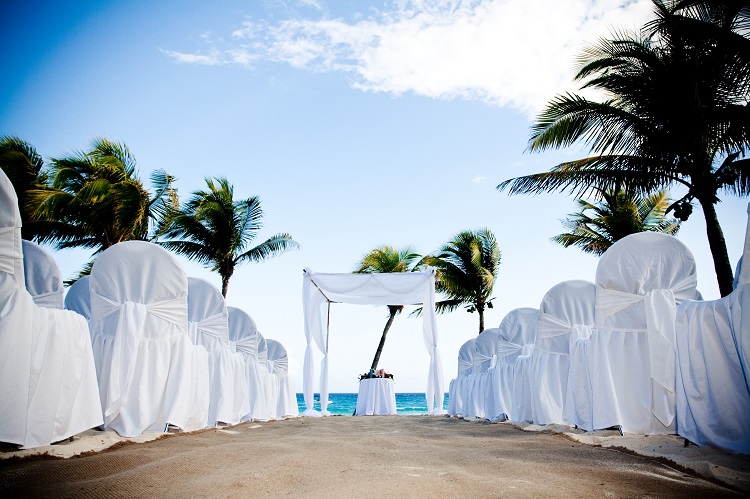 With all of the beauty and entertainment you can handle, IBEROSTAR Quetzal is the perfect romantic getaway. Start exploring today!