Nothing beats the adventure and romance of a destination wedding, but planning a grand affair in another country could seem intimidating at first. Thankfully, plenty of resources are available every step of the way – including your very own expert Destination Wedding Specialist. With such a knowledgeable advocate on your side, there's no need to stress!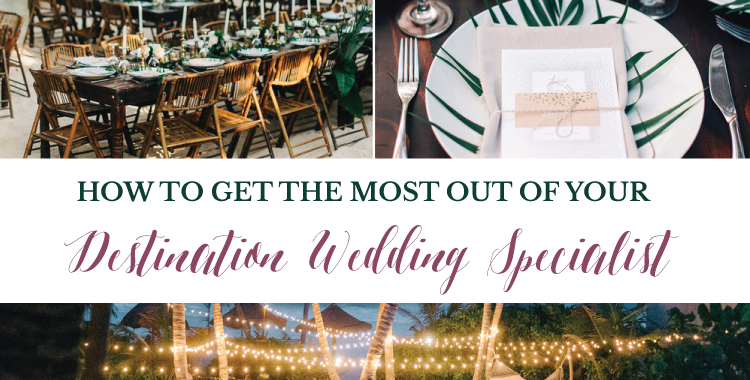 What is a Destination Wedding Specialist?
If you intend to wed abroad, you'll definitely want to work with a Certified Destination Wedding Specialist. This person boasts extensive training in planning destination weddings at the world's most beautiful all-inclusive resorts throughout Mexico, the Caribbean and beyond.
Your first consultation is where you'll dive into the broader planning details; budget, vision, priorities, etc. This information will help your Specialist provide you with the best suggestions of where to get married.
Once you've chosen the perfect resort venue, they'll help you book all the travel arrangements for you and your guests. With professional assistance, you can avoid booking too many or too few rooms for your guest list. Your Specialist will also help make the most of your budget by scoring exclusive offers, promotions and savings you wouldn't be able to find on your own.
Tips for getting the most out of your Destination Wedding Specialist:
Be prepared for your first call by listing our your non-negotiables. If you know you're going to have children present, say so! This will eliminate any adults-only properties off the bat.

Use your resources on your complimentary wedding website, such as the guest planner and e-save-the-date function. Your Specialist will always be in the know of where you are in the planning process!

Stay in constant contact with your Specialist. The stronger your relationship, the better he or she can adhere to your vision of a perfect wedding.

Share your Pinterest board with your Specialist so they can help facilitate your vision coming to life with the resort's on-site wedding coordinator. That way, no detail is missed!
---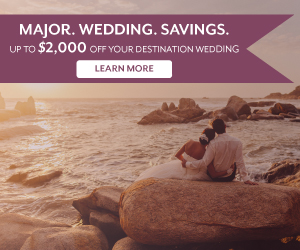 RELATED: Improving Your Destination Wedding Guest Experience
---
What is the difference between my Destination Wedding Specialist and my Resort Wedding Coordinator?
Brides and grooms-to-be frequently confuse wedding specialists with resort coordinators. Both are critical to the success of a destination wedding, but they fill decidedly different roles.
Your wedding specialist guides initial planning for the big day, assisting with selecting the proper venue and all-inclusive resort package, and then arranging all travel for you and your guests.
Your resort coordinator is responsible for everything happening on the day of your wedding. All setup, decor details, and timeline planning will run through your coordinator. Once you step foot on the resort grounds, you can let your coordinator take over while you embrace the full experience of your wedding away!
Ready to start chatting with a Destination Wedding Specialist? Click here!
Visit our website and Pinterest for more destination wedding inspiration!