If you associate Cancun with crowds of spring breakers and bustling streets, Beloved Playa Mujeres by Excellence Group is the resort that will forever change your mind. Tucked away on the white-sugar beaches of Playa Mujeres, this upscale, all-inclusive property provides an upscale and neutral backdrop for a romantic destination wedding in Mexico.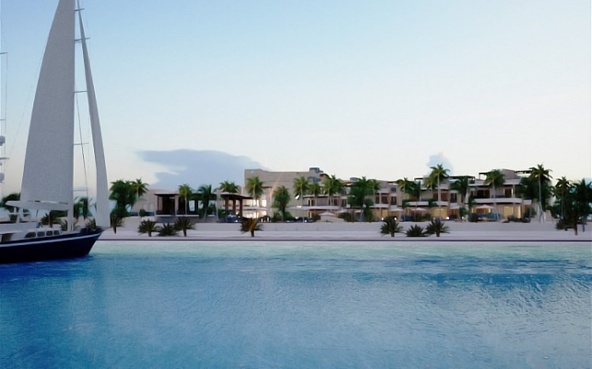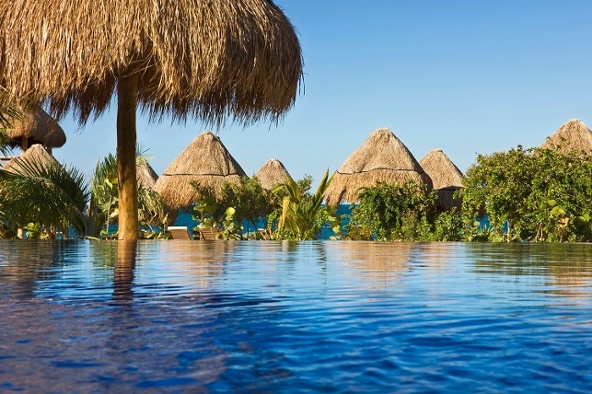 Equipped with 109 luxurious suites, the boutique hotel is designed to maximize privacy and luxury, with built-in water features and accommodates with intimate views of paradise. If you don't stay in a swim-up suite or one of three other suites with a private pool, you'll still have access to four different swimming pools on site, including a kids' area and a beachfront infinity pool. Two miles of beaches and a marina also make it easy to kick your waterfront relaxation up a notch with a waterfront cruise – or kick into a sportier gear with an aquatic adventure. Boating, sailing, kayaking, snorkeling and other water activities are all available at your fingertips. The kids can get in on the fun too with specialized games and programs suited for a variety of ages.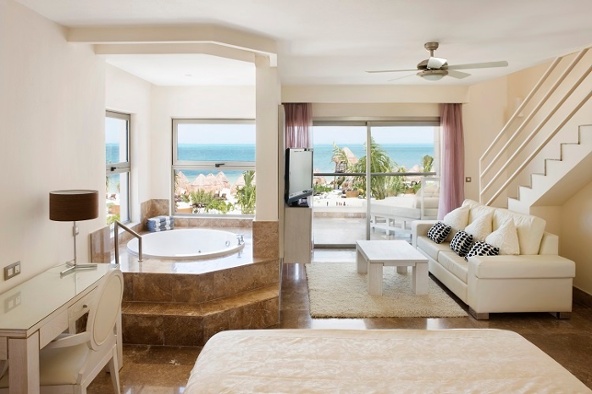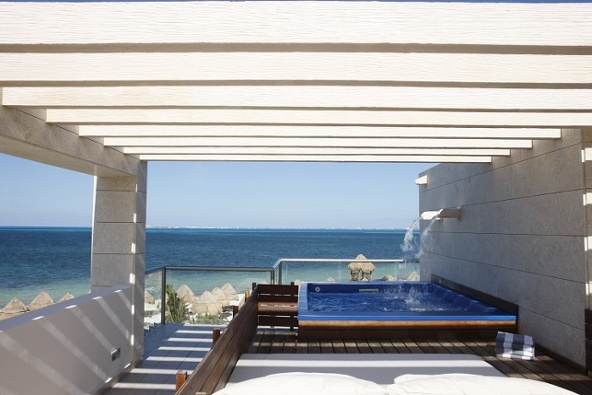 Don't think you can escape your Caribbean getaway without enjoying unlimited cocktails at your whim. All-inclusives resorts are known for their gourmet selection of cuisine and topnotch libations, and Beloved Playa Mujeres by Excellence Group is no exception. Four different restaurants serve a la carte, al fresco meals each evening, with to open for lunch and breakfast. And of course, there are just as many bars and beverage options. In fact, the premium drink service starts immediate with your first welcome cocktail, and don't be shy about filling up at the pool or beach throughout the day!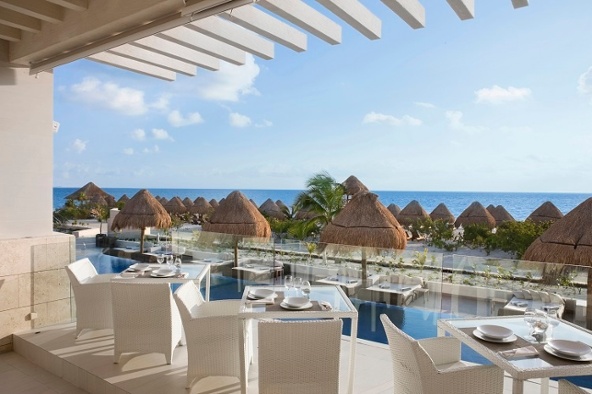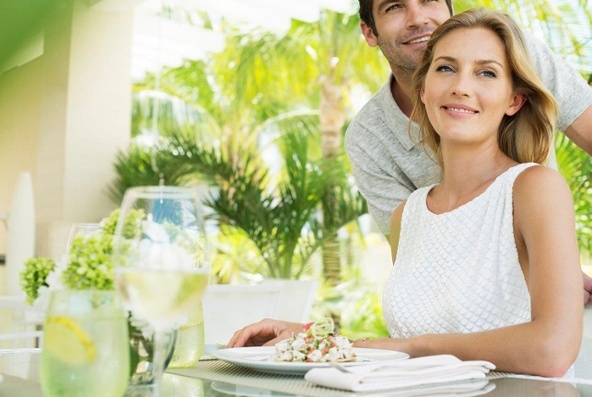 It's no wonder couples flock to this hidden gem to exchange vows or turn up the heat on their honeymoon or anniversary. The resort's all-white, angular architecture is a mix of minimalist and Mediterranean, and the white décor against the sugar sand is contrasted by clear blue water and lush private gardens. In other words, the perfect tropical option for any romantic celebration in Mexico.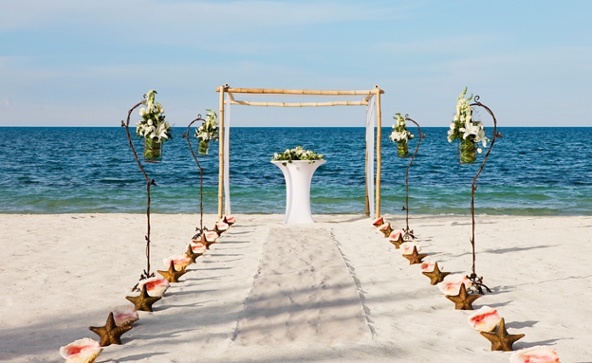 Choose to say "I do" barefoot in the sand right on the beach, or opt for a more secluded affair at one of the onsite restaurants, or our personal favorite, the Lupita Lounge. Depending on the size of your party and your vision, you'll the perfect venue for your special day. Trust the experts to personally assist you with each important detail, from décor to photography and everything in between. The Beloved Hotel offers elegant and deluxe Cancun wedding packages to fit every taste and budget.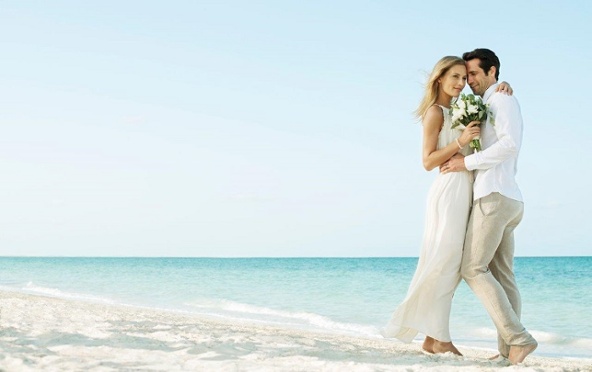 End your stay with a trip to the main attraction: The Beloved Spa. The complete wellness center offers a variety of hydrotherapy circuits, full-service body treatments and more. Treat yourself to any number of these to feel extra relaxed before returning home.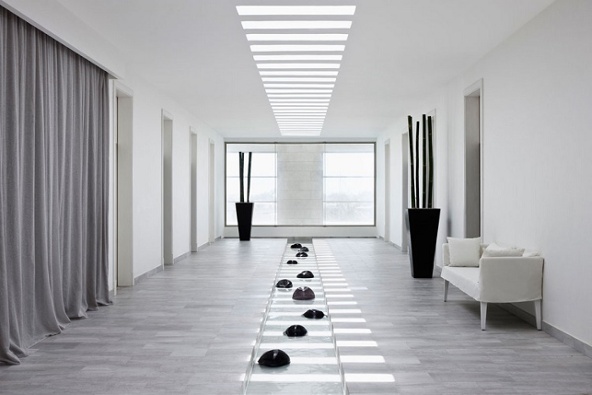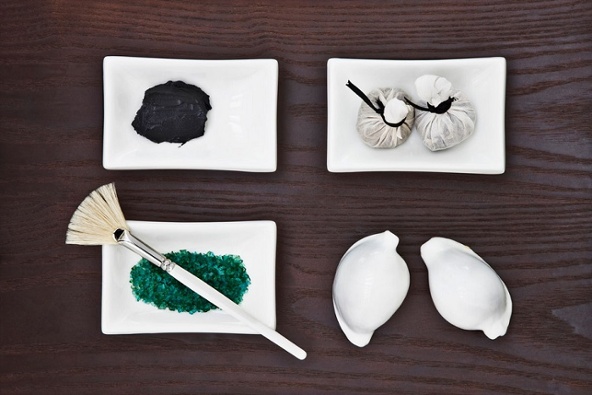 Destination weddings in Mexico, and any other romantic retreat for that matter, offer couples and their guests the getaway of a lifetime, so don't wait…let us help plan your perfect celebration today!