Every day is a delight at Playabachata Resort. Take in the unmatched beauty of Puerto Plata as you begin a lifetime of adventure with your sweetheart. Whether your ceremony involves just the two of you or a larger group of friends and family members, you will enter married life in the most romantic setting imaginable.
Weddings at Playabachata Resort include:
Romantic seclusion for your wedding venue
Destination wedding packages packed with perks
Gourmet cuisine to dine on throughout your stay
Activities for your whole guest list to enjoy
And more!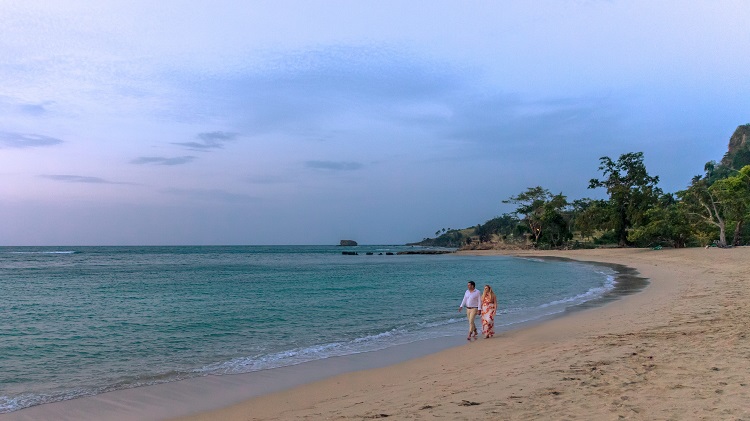 Speak to a Certified Destination Wedding Specialist today to get started with your planning >>
More information about weddings at Playabachata Resort
Wedding Packages & Romance
Weddings at Playabachata Resort bring a personal touch to the destination concept. The resort's beachfront setting makes it an ideal site for an intimate ceremony. Share your vows on the beach, where you'll witness the most beautiful backdrop imaginable. Later, you'll celebrate in style with your family members and best friends. If you prefer an intimate affair, you're in luck: Playabachata Resort can make your private wedding as special and meaningful as you've always dreamed!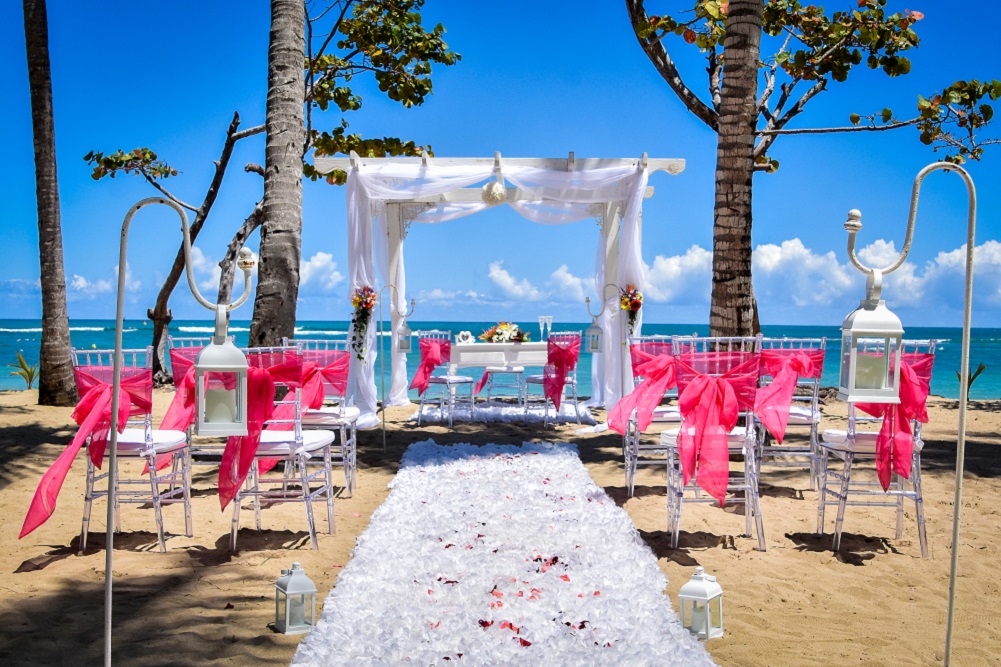 Dominican Republic wedding packages provide additional elements of luxury during and after your special day. Multiple packages are available, with each designed to meet the unique needs of specific types of guests. Depending on which wedding package you select, you and your sweetheart may enjoy special decorations in your suite, a tropical bouquet and matching boutonniere, sparkling wine at the reception, or even a live musician during your ceremony.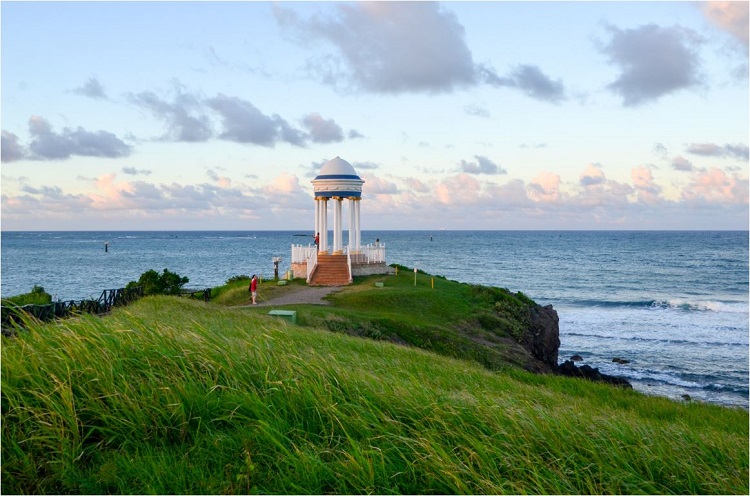 No matter which destination wedding package strikes your fancy, you will enjoy access to a wedding coordinator. This professional can assist with organizing and executing both the ceremony and reception, thereby easing a considerable source of stress as your big day approaches.
Accommodations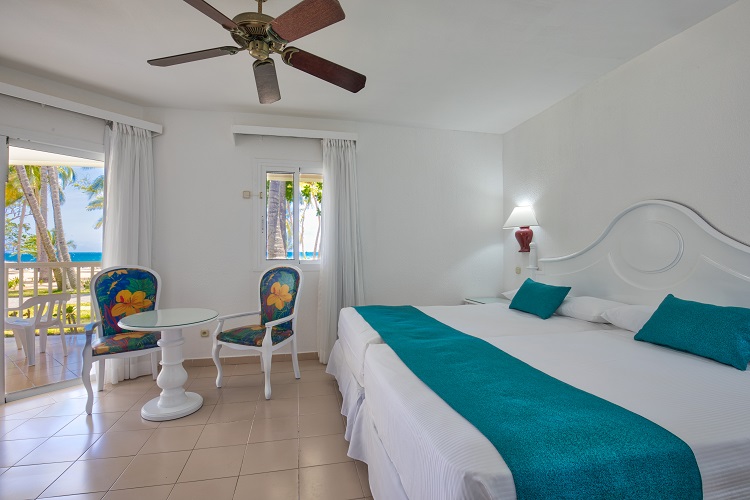 Boasting nearly 1,000 rooms and suites, Playabachata Resort provides comfortable accommodations to suit a wide range of visitors. As the couple of honor, of course, you deserve luxurious accommodations that go above and beyond. Book the one-bedroom suite to experience the ultimate in pampering. The room's unique decor infuses every moment with romance and serenity. Enjoy a beverage from the mini bar as you gaze at the lovely views from your room's expansive windows.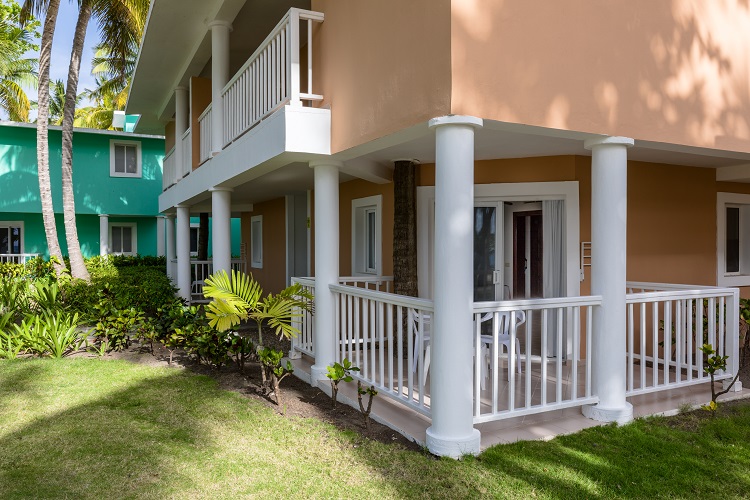 Families who attend your wedding will appreciate the availability of special suites designed to accommodate larger groups. Those who book available family rooms can make the most of the resort's scenery and chill vibes while relaxing on private balconies or terraces. Other wedding attendees may prefer smaller rooms with unparalleled views of the sea. Where better to unwind after a day of adventure?
Activities & Amenities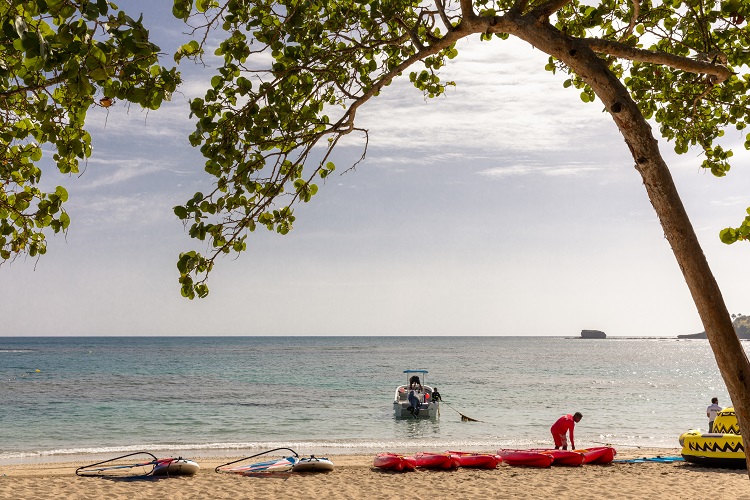 After you tie the knot, it's time to party! Whether your idea of fun involves breaking a sweat or relaxing by the pool, you will find plenty to keep you and your loved ones entertained at Playabachata Resort. Take a dip in one of the resort's four pools, or chill on the sun loungers nearby.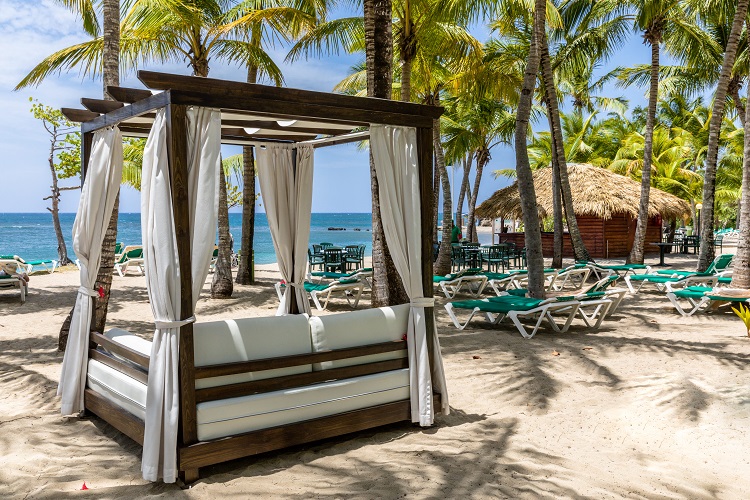 Get your heart racing with windsurfing or kayaking, or keep the fun going with evening entertainment featuring the area's most talented dancers. Don't worry about entertaining young wedding attendees; they can make new friends and participate in a vast range of activities while hanging out in the kids' club.
Bars & Restaurants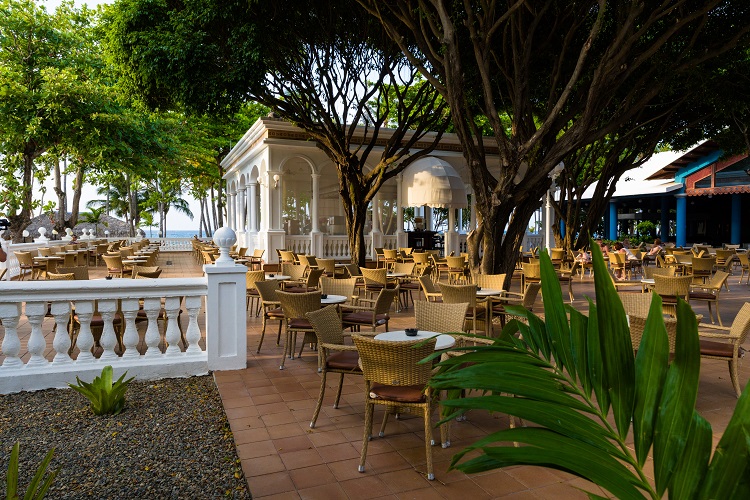 Gourmet cuisine is a big deal at Playabachata Resort, where opportunities abound for delighting your taste buds. Even the most discerning diner will find something to love at the resort's many restaurants. Embrace the destination resort buffet experience at Los Almendros or La Roca. The resort's a la carte restaurants serve your favorite Italian comfort foods and delicious cuts of meat, paired perfectly with fine wines.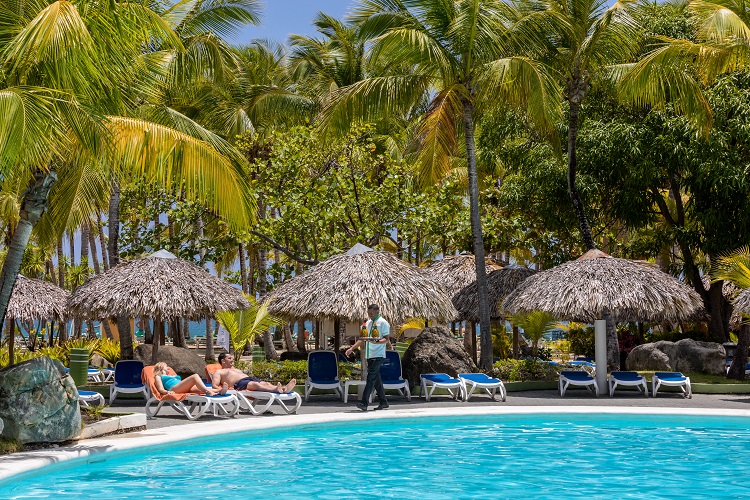 Pool and beach bars add an extra element of fun to your outdoor adventures. Sip on your favorite cocktail as you soak up the sun. Each bar has a distinctive vibe, so you'll want to check them all out before you return home.
Let's recap weddings at Playabachata Resort
When it comes to beauty and luxury, nothing compares to a destination wedding in the Dominican Republic. One day, you will look back fondly on your destination wedding experience and feel grateful that you spent the best day of your life at Playabachata Resort.
Get expert advice from a Destination Wedding Specialist today >>