At Sandals Halcyon Beach, comfort and luxury take priority! Beginning with a perfect view of the pristine, unspoiled beaches of St. Lucia, the majestic mountain backdrop is bound to set you in a relaxed mood. Here at Sandals Halcyon Beach, the finest gourmet dining on the island is served, and in-house services are designed to pamper you during every moment of your stay. This is a journey you will long remember, and so will your guests!

Amenities
As one of the top luxury resorts in St. Lucia, Sandals Halcyon Beach has it all. There are two pools and three whirlpools designed to unwind and relax you, as well as a separate SCUBA pool for those who like a little more adventure! Craving a salt water swim? The gorgeous and unspoiled beaches of St. Lucia are a few steps from the resort's door. Don't forget to spend the day at the Red Lane Spa, where you can pamper yourself with anything suit your every desire. Manicures, pedicures, a whole menu of different massages, scrubs, salt bath soaks, and so much more are available to make you and the one you love feel relaxed!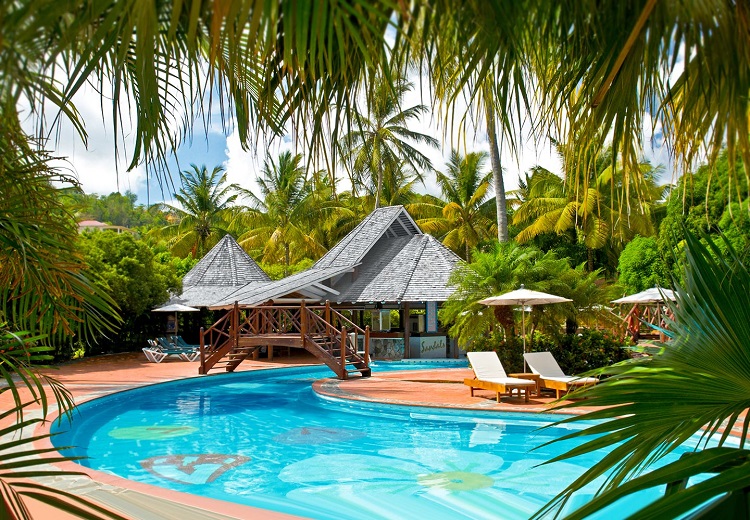 Accommodations
Get ready for the most magnificent stay of your life! With 12 different room types, guests are available to a wide array of luxurious amenities. The Honeymoon Hideaway Walkout Poolside room is perfect for anyone looking to indulge. When you walk in, a colonial-inspired hardwood and plush furnishings will immediately make you feel at home. Walk over to the french doors adjacent to the lush gardens and pool, and immerse yourself in paradise!
Looking to upgrade? The Beachfront Honeymoon Butler Suite with Private Pool might be your fix! This newly built suite includes a private plunge pool in the room, with sparkling water and gorgeous mosaic tile. It even includes a cascading water feature – which is immensely soothing! You even get a private deck with patio furniture to use for relaxing or dining outside. Best of all, newlyweds are pampered in the ultimate way with personal 24 hour room service and exclusive private butler service. What could be better than that?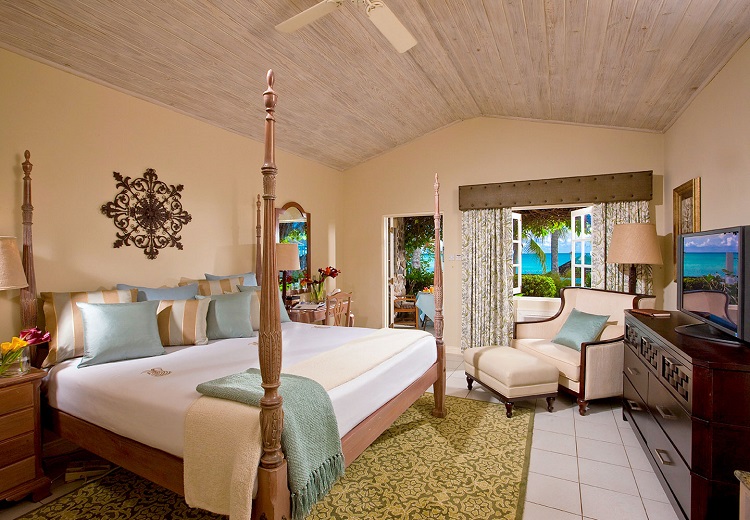 Dining
If you decide to venture outside of your room for nourishment, you won't have a shortage of options. This resort has six fine dining restaurants on site! Feeling like branching out? More than twenty other restaurants are close by and within casual walking distance of the resort! Sandals Halcyon Beach doesn't skimp on nightlife, either. Drinks and cocktails are served at seven assorted bars! Enjoy a casual drink at the swim-up bar by afternoon, and relish in cocktail by the piano bar by night. How easy is that?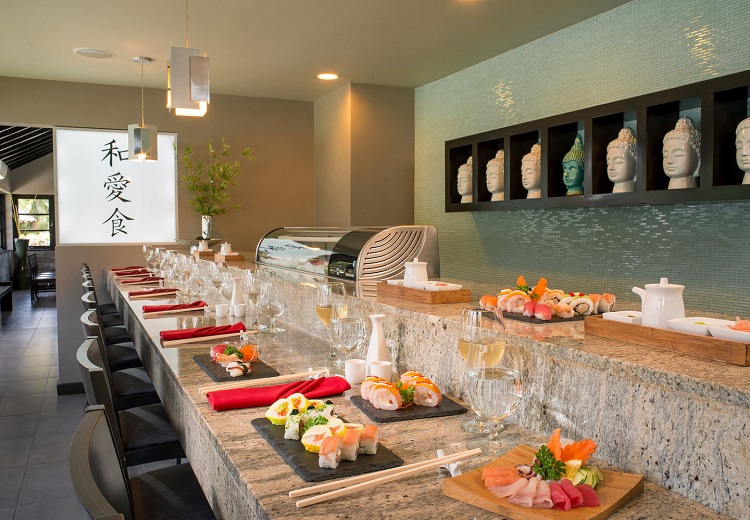 Weddings & Romance
Planning a destination wedding? Romance is found throughout the resort! With more than four different packages, guests and couples alike are bound to find a way to celebrate that's customized to their needs. Create a signature cocktail for your wedding party, bring your guests on a catamaran cruise, and dance the night away in your two hour reception! Be sure to stop by the Red Lane Spa before the ceremony to receive a complimentary pedicure!
If you're looking for luxury, adventure, and spa treatment, look no further. Sandals Halcyon Beach Resort is the perfect destination for your wedding, honeymoon, or simple R&R trip! What are you waiting for?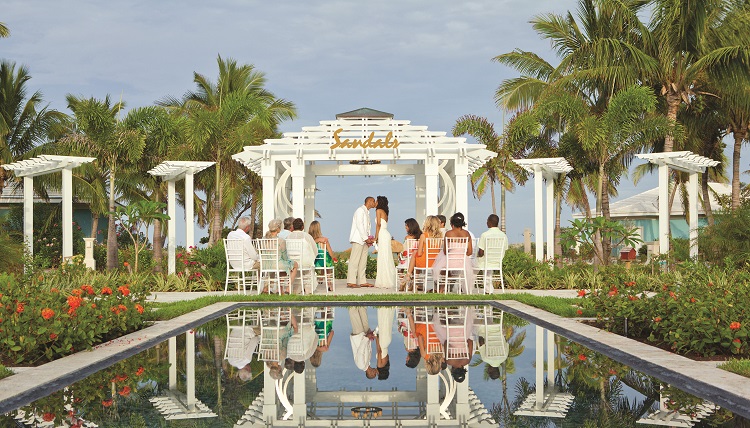 For more wedding information and inspiration, visit our website or Pinterest page!