If you dream of boarding a plane and setting off to your destination wedding, it's with good reason. The right setting can make your day effortlessly beautiful. Natural landscape, sand and sea makes the ambiance exactly what it needs to be. Weddings at Palace Resorts offer awe-inspiring ceremony and reception venues perfect for a guest list filled with all ages.
For your family friendly destination wedding at Palace Resorts, you can expect:
Decorated venues and dedicated planning staff
All-inclusive amenities
Gourmet cuisine for every meal
Luxury accommodations
Non-stop activities
and more!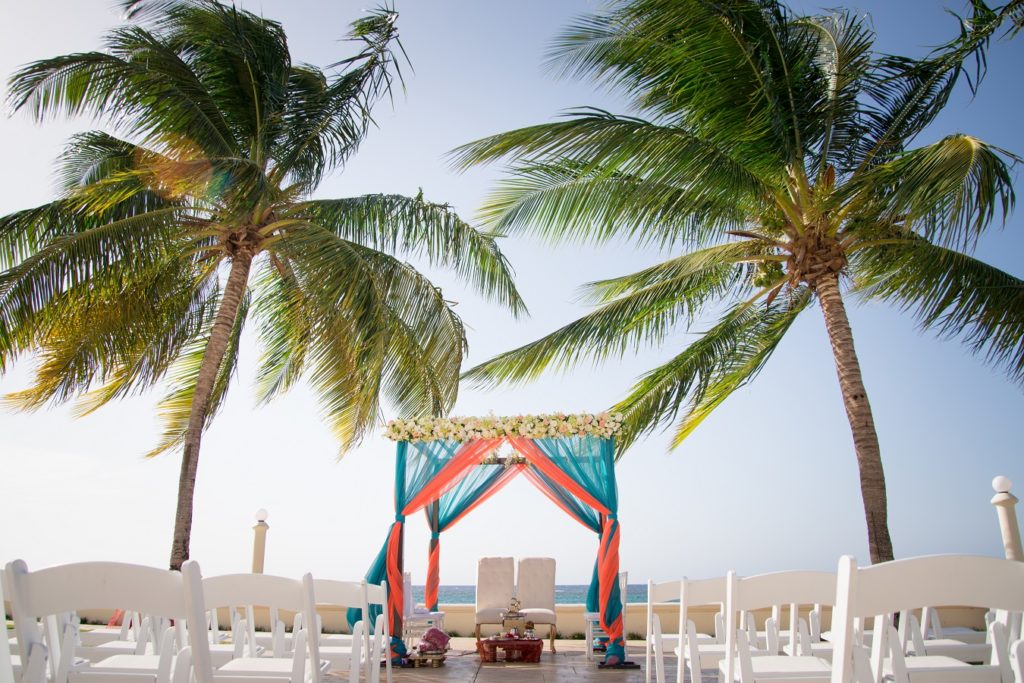 All Inclusive Resorts Perfect for Family Friendly Destination Weddings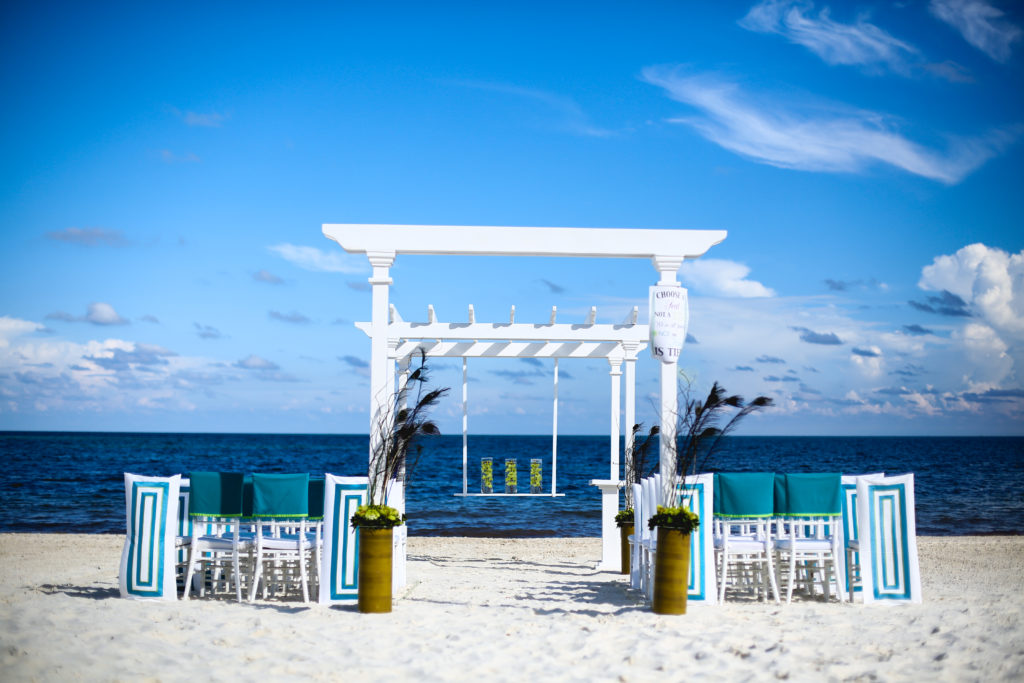 To add to the natural ocean view, couples can choose from several inside or outside venues to fulfill any destination wedding vision. Seafood and steak, international cuisine, and even a bakery give more than enough options to create an elaborate wedding menu. Live entertainment will add a special touch to your big day! Choose anywhere from the Compliments of Palace Resorts package to the Lavendar Luxe wedding package for showstopping amenities.
Book your wedding at Moon Palace Cancun >>
---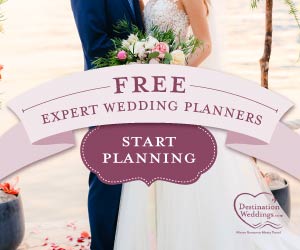 RELATED: Weddings at Moon Palace Jamaica
---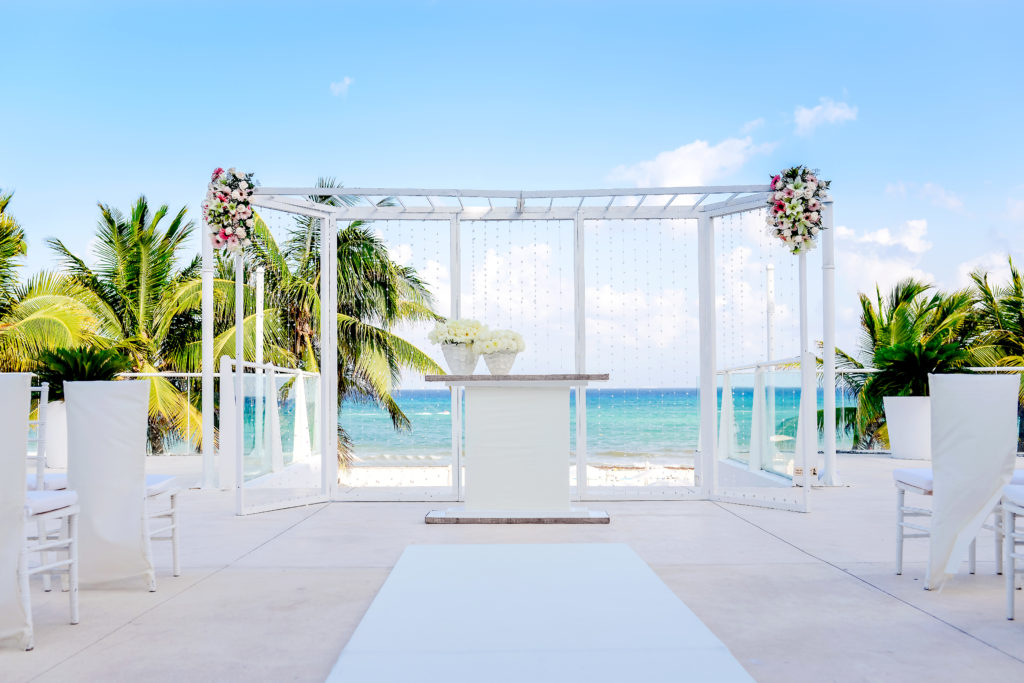 Having a wedding at this all inclusive resort means more options than you've ever imagined! A concert, lights show or a cultural affair is within your reach. You can have all the awe without breaking your budget. Your entire guest list can also enjoy the spa, wave maker, access to the sandy beach and clubs leading up to and after the big day!
Book your wedding at The Grand at Moon Palace Cancun >>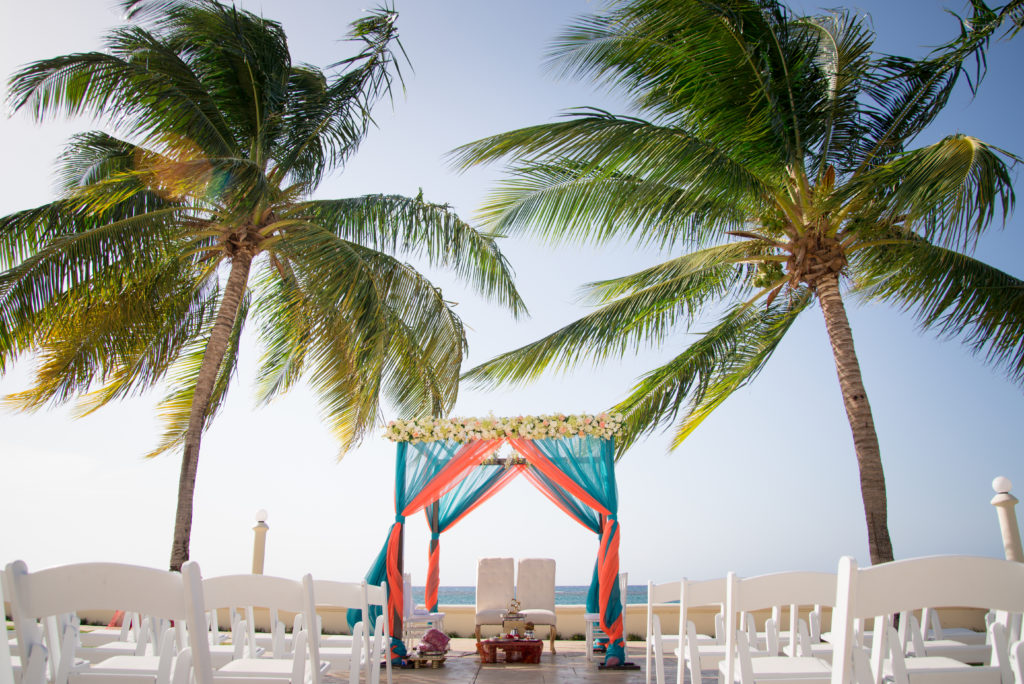 This awe-inclusive resort takes luxury to another level in every area. Gorgeous theme layouts and completely customizable ceremonies are every couples' dream. Packages include time at their AWE Spa® (the largest in Jamaica) among other relaxing activities. Amenities, activities and tours (like Mystic Mountain Sky Explorer) excite guests of all ages! High quality food and beverage options range from Parisian to local to satisfy every taste bud. What a way to celebrate your true love!
Book your wedding at Moon Palace Jamaica >>
Why Palace Resorts is perfect for family friendly destination weddings
Destination weddings are a dream come true. All that's packed into your getaway makes it a vacation and occasion in one. The Caribbean is a beautiful site that's naturally fitting for beautiful occasions. That's why great resorts like the Moon Palace Collection make it their business to help you plan your special day.
For more destination wedding inspiration and information, visit our website and Pinterest!