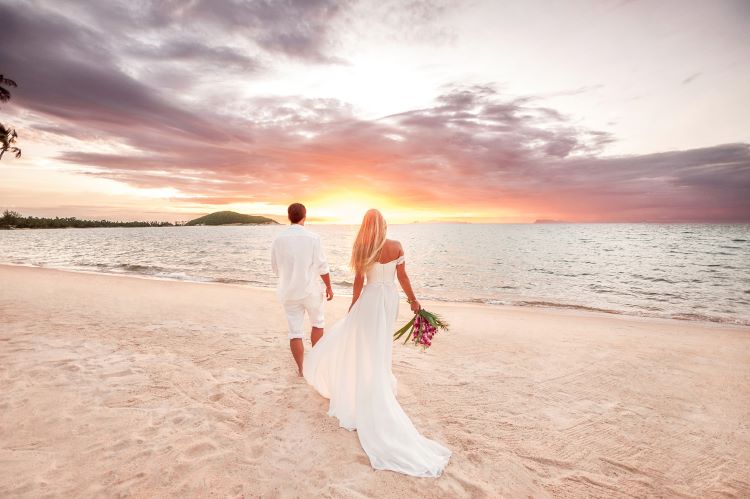 Does the thought of running off with your significant other to tie the knot during a tropical sunset speak to your soul? This incredibly romantic idea makes our hearts full to the brim. It seems as though that going to elope in Jamaica could only be a fantasy, but luckily this could be an incredible reality for you.
With Jamaica as a top spot for destination weddings in 2020, there is so much that it has to offer to couples. Especially to those looking for an extra intimate getaway! Jamaica is known for being one of the most romantic places in the Caribbean; it is even referred to as the "heart of the Caribbean". Beyond that is a whole laundry list of amazing perks. Like it is easy to travel to, it has diverse natural landscapes, year-round warm temperatures, native decoration for your wedding day, and some of the best hospitality in the world.

Read along as we map out how to elope in Jamaica!
The Best Places to Elope in Jamaica
Jamaica is made up of gorgeously diverse landscapes that will all take your breath away. From the stunning beaches, secluded coves, lush rainforests, incredible waterfalls, and even a gorgeous Blue Mountain range. This location is perfect for those who like to take in the natural beauty of all sorts. There is something special about each coast of Jamaica. Let's take a closer look at each!
Negril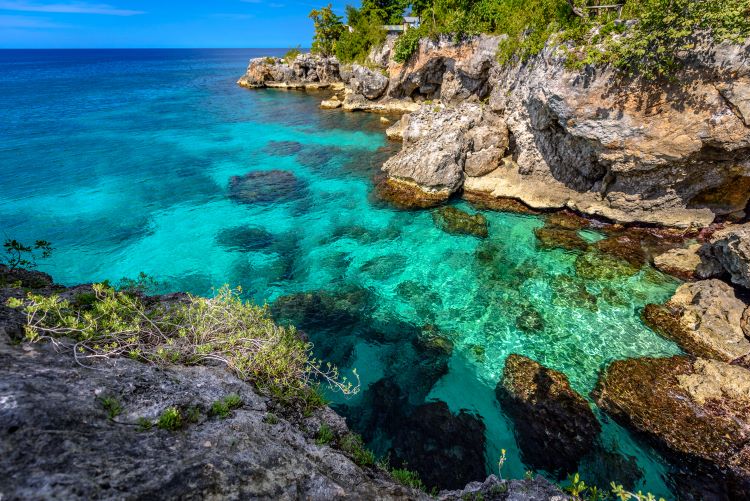 Negril is known and loved by all (for good reason!). It is home to the 10th best-ranked beach in the entire world, Seven Mile Beach, amongst many others. This is known for its warm Caribbean waters, soft, sand, and some of the most amazing sunsets you will see in the entire Caribbean. There are a handful of romantic resorts here that are perfect for tying the knot.
Ochos Rios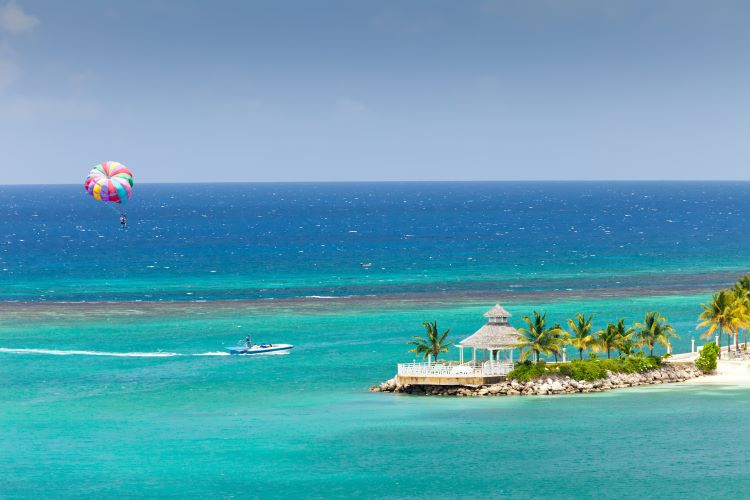 Ochos Rios is home to the amazing Dunn's Rivers Falls. This is a series of gorgeous waterfalls into the Caribbean Sea. People travel from all over to photograph these wondrous falls, and they are also perfect for the couple that is looking for a balance of romance and adventure on their special day. Ochos Rios is also known for its vast selection of luxurious resorts that give couples a wide range of venues to choose from. Couples can say "I do" anywhere from the beach, to the waterfalls of the lush jungle.
Montego Bay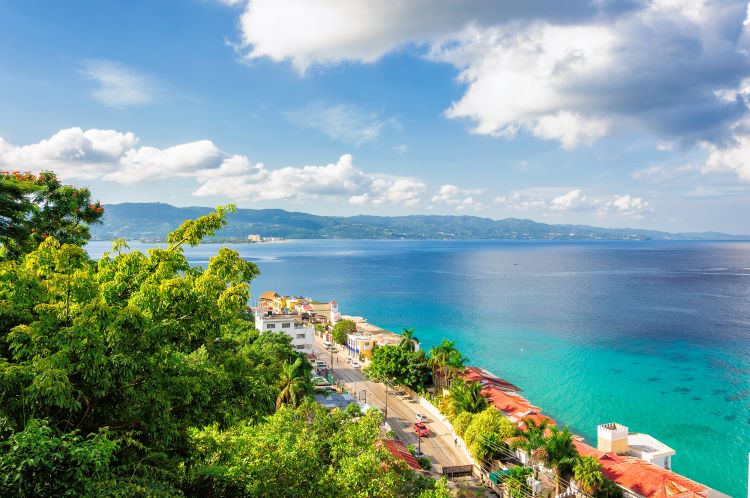 Montego Bay is known and loved by tourists for its beautiful beaches and supercharged nightlife. With so many lovely, beachfront resorts couples can exchange their vows with toes in the sand, beach breeze in their hair, and a lovely sunset in the background. It is an extremely romantic location that is perfect to make one-of-a-kind memories.
How to Elope in Jamaica (Marriage Requirements)
Before whisking off to paradise to tie the knot, it is important to be aware of Jamaica's legal marriage requirements. For couples who are looking to have a legal ceremony, as opposed to a symbolic one will need to follow these guidelines mapped out by the U.S. Embassy in Jamaica:
Send proper documents to the Registrar General's Department about two weeks prior to the wedding. (You can also send these to your Certified Destination Wedding Specialist, who will take care of sending for you!)
These documents include:

Birth certificates for you and your future spouse
Photo Identification
Occupations of the couple
Official Divorce papers (if needed)

Couple must arrive in Jamaica 24 hours before the ceremony
When the ceremony is over, the couple will be given the signed marriage license. An official marriage certificate will then be able to be obtained.
Jamaica does NOT require a blood test to get married!
By working with your Certified Destination Wedding Specialist very closely during this step, you will be given the peace of mind that everything is taken care of, and you are doing everything right!
 Learn more about Jamaica Weddings>>
---

RELATED: Destination Wedding Trend Report 2019
---
Elopement Packages in Jamaica
The greatest thing about a destination wedding and elopement is that it is made simple for the wedding couple. With packages that cover it all from flights to the perfect bouquet, of course, special accommodations that will have you feeling like royalty, and even some amazing excursions.
Beaches Negril Resort & Spa: Couples can enjoy a beautiful ceremony adorned with a gorgeous orchid bouquet and matching boutonniere. Right on the beach, in a garden gazebo, or an overwater bungalow. The romantic vibes will be incredible, and even more picturesque! This even comes with a special honeymoon dinner complete with white-glove service, and sparkling wine.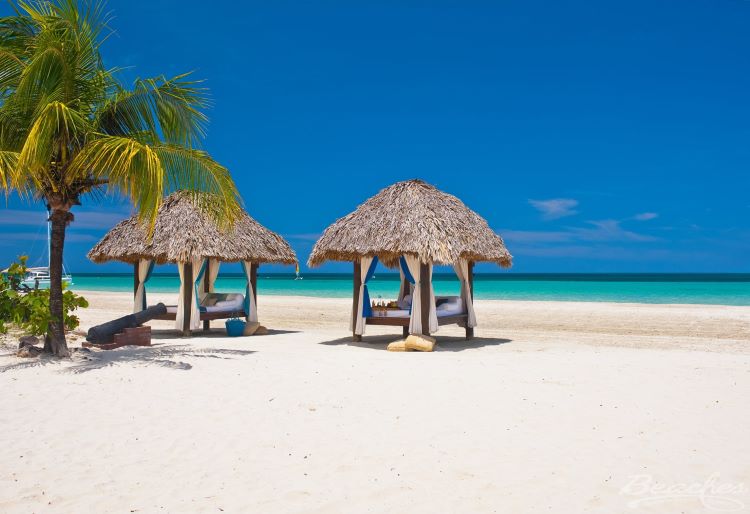 Moon Palace Jamaica: This resort is set on a Peninsula in Ochos Rios that serves up some of the best views on the island. Couples can choose from two gazebos, a terrace, or the beach to swap vows on. This comes complete with a complimentary honeymoon package that will really soak couples in love, intimacy, and luxury. Think breakfast in bed, endless champagne, and a special dinner at one of the resort's delicious restaurants.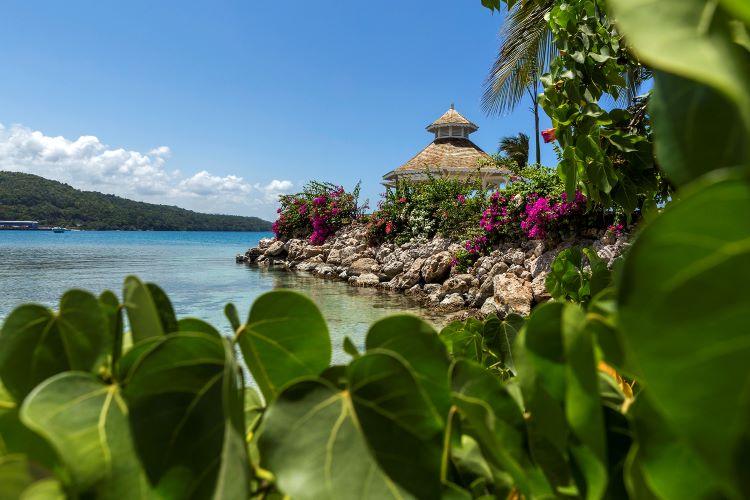 Conclusion
It is all so simple to create your dream wedding in Jamaica. Especially while working with a Certified Destination Wedding Specialist. They will go above and beyond for you to make your elopement romantic, intimate, and filled with the type of adventure you and your love desires.
Ready to start planning? Click here for a FREE consultation >>>