Getting married in St. Lucia
Stunning volcanic mountain peaks, untouched beaches, and secluded coves make St. Lucia the perfect spot for a romantic getaway. Pack your bags (and your wedding attire) and discover what makes this small Caribbean island a big hot spot on our list of must-visit tropical locales!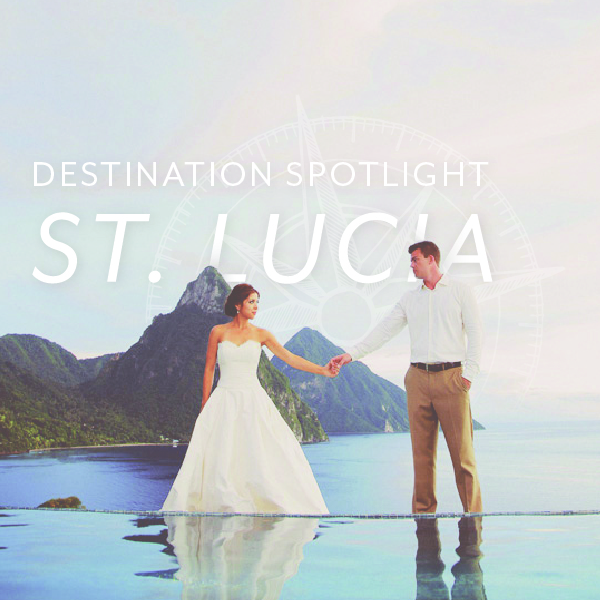 With the majestic Piton mountains rising out of brilliant blue waters, St. Lucia is big on drama and beauty. In fact, the small island nation offers some of the most impressive scenery in the Caribbean. For both nearly-weds and newlyweds, the island offers romance and rejuvenation in epic proportions. And, for those traveling with friends and family, a plethora of active pursuits and opportunities for pampering means there is something to delight everyone on your destination wedding guest list.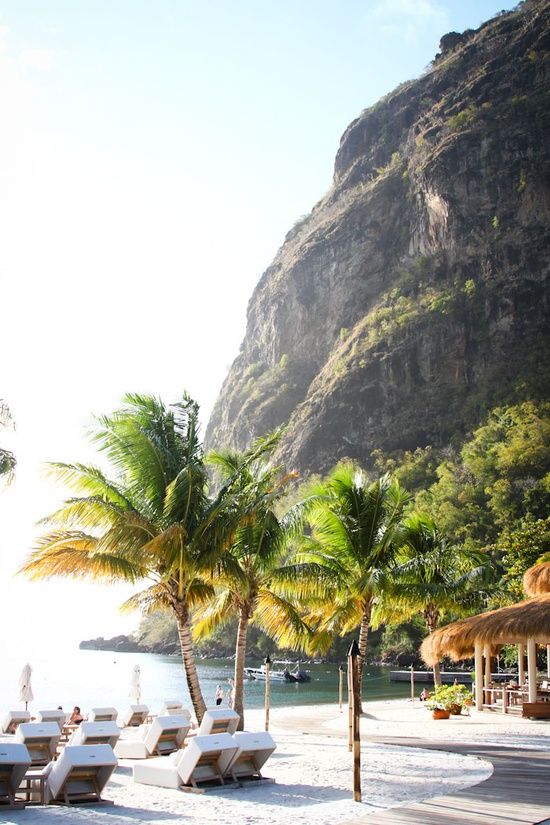 Why St. Lucia?
At a mere 238 square miles, this Caribbean island might seem small. But, St. Lucia actually offers two distinct destinations in one, both of which are big on charm. In the north, Rodney bay offers upscale resorts, decadent spas and lively nightlife. In the south, you'll find Soufrière with its historic plantations and secluded beaches. Whichever you prefer, you'll find opportunities to get closer to nature and indulge your senses.
With souring mountains, landscapes blanketed in rain forest and beaches of glistening silver and gold sands, nature's beauty is one of the biggest draws to St. Lucia. With a setting so striking, it's tempting to sit back with a rum drink and soak it all in. But, once you get your fill of relaxation, the island begs you to get our and explore.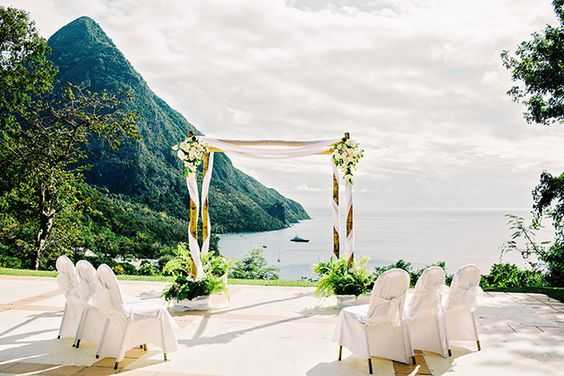 Adventure lovers might need to book a longer stay to take in all that St. Lucia has to offer. Unspoiled rain forest hide stunning waterfalls, ready for hikers to discover. For an unforgettable view of the island, and the sparkling ocean that surrounds it, hike to the top of one of the island's two peaks, which climb to nearly 2,000 feet above sea level. If hiking or mountain-climbing seem too taxing for a romantic getaway, take it easier with a Segway or guided tour. Or, take in all that lush rain forest scenery at higher speed on a zip lining excursion!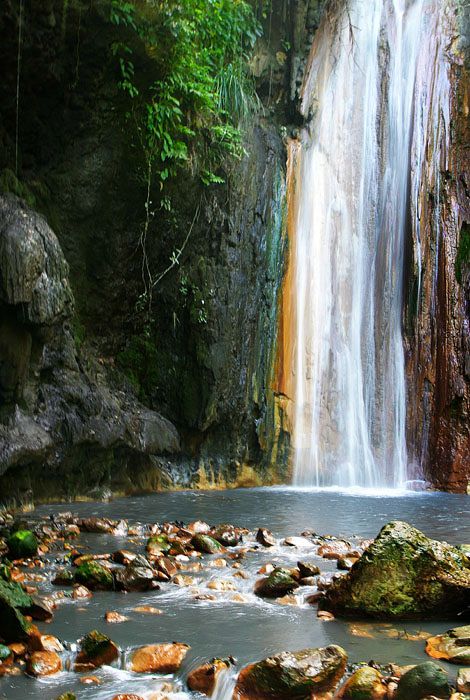 Still not convinced?
When it's time to leave land behind, a ring of coral reefs plays home to a colorful variety of sea life. Blow bubbles with the fishes and see the area's sunken ships on a snorkeling or scuba expedition. Of course, every destination wedding and honeymoon calls for quiet times and luxury, so let St. Lucia soak you in romance! The island's mild temperatures are ideal for al fresco dining and candlelit beach-front dinners. Secluded beaches, hidden coves, and starry skies invite you to savor a romantic moment.
With the perfect combination of memorable activities and romantic moments, St. Lucia is a superb destination wedding locale. From the bride and groom to the youngest of guests, everyone will go home with a heart full of memories, a rejuvenated spirit and a longing to return to the pristine island.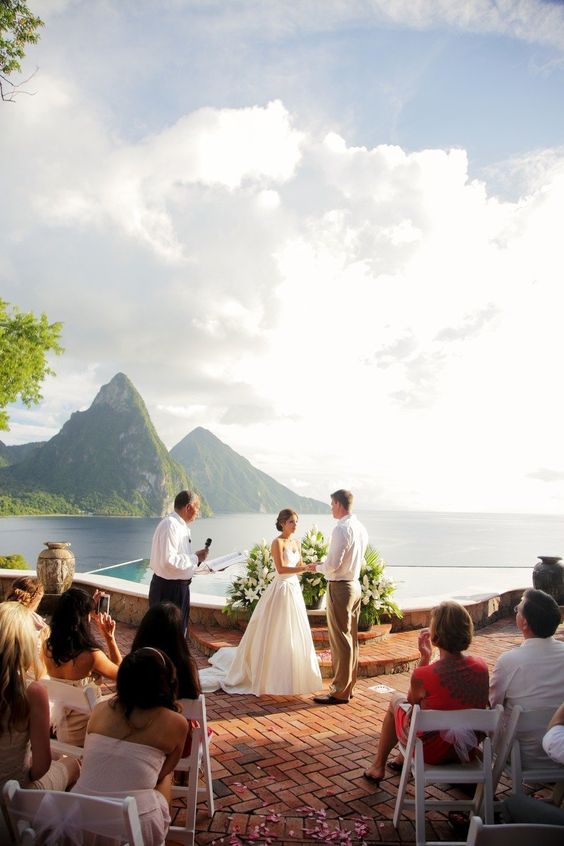 For more destination wedding inspiration, browse our latest issue of Get Married Away or our Pinterest!