January is in full swing and we couldn't help but be thrilled to see so many holiday engagements! If 2016 is the year you'll say "I do," it's time kick out the winter doldrums and get moving on your destination wedding plans.  Last year's trends are old news, so if you want an in-the-moment celebration you need to know what's hot and happening right now. Here's a hint… destination weddings are bigger and better than ever!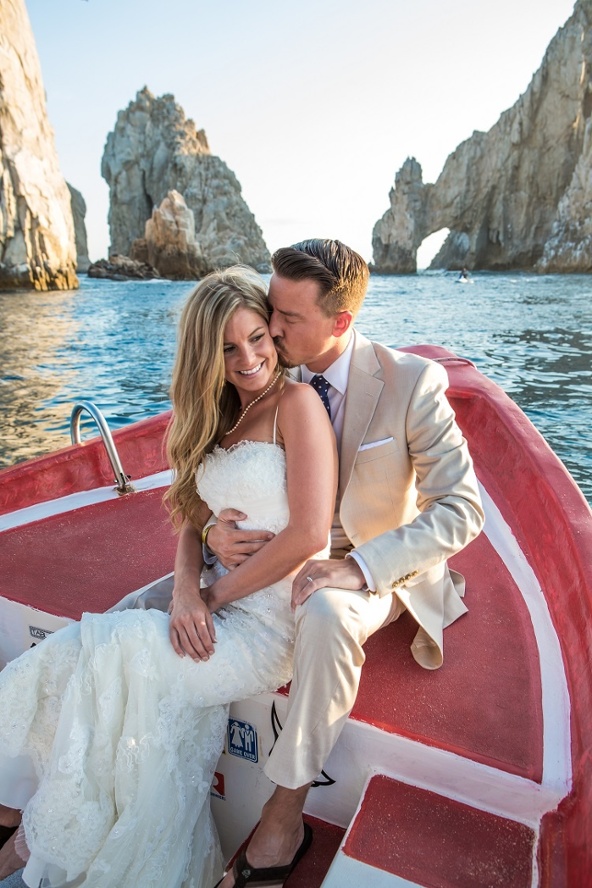 Photography by EM Weddings
Exotic locales: While domestic and European locations can be exquisite, tropical ceremonies have always been the mainstay of destination weddings. This year, couples are getting even wilder and exotic locals are emerging as the must-go spots to tie the knot. In Costa Rica, rainforests, smoldering volcanoes and sun-drenched beaches call to couples that want to surround themselves with nature. In Fiji, calm turquoise waters are home to abundant sea life and the schools are coloring fish are waiting to celebrate with you. In Barbados, pink sand beaches, wild surf and lush gardens create a postcard-worthy backdrop for your ceremony. Don't be afraid to push the envelope when saying "I do" abroad…the palm trees and white-sand beaches are waiting!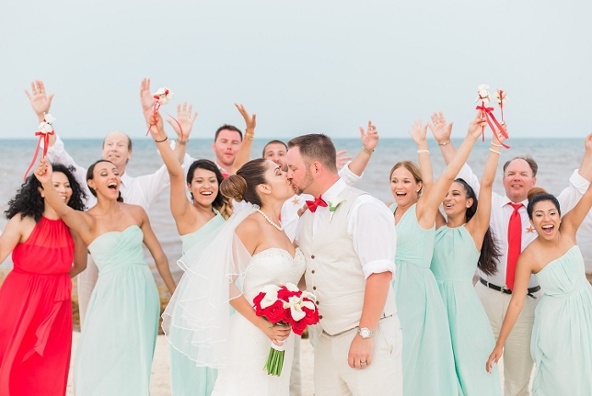 Photography by Mauren Pacheco
Larger guest lists:  Once upon a time, a destination wedding meant eloping alone or selecting just a scant handful of guests to accompany you.  But, in 2016, more is more!  Couples are opting to invite more people to their journey down the aisle and more guests are checking yes on their RSVP cards. Now with an average of 30 guests jetting off to see their loved ones exchange vows, not only are there more champagne toasts to go around, but there's also even more fun to be had – before, during and after the big day! Many couples are choosing to plangroup excursions in the days leading up to the ceremony. Plus, a larger guest list means couples can now have the full-scale receptions and dance-all-night parties that might get skipped if more guests chose to stay home.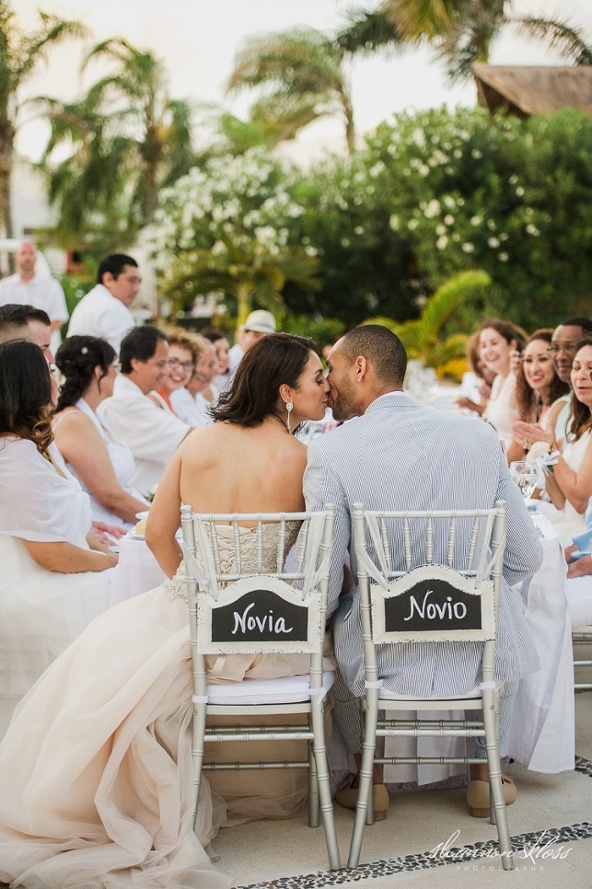 Photography by Shannon Skloss
Group honeymoons:  Who says the fun with friends has to stop once the ceremony is over? Traditionally, the bride and groom made their post-ceremony escape for a private, romantic honeymoon. But today's destination couples are taking advantage of the group vacation and are staying put at the same resort with their family and friends for the entire trip. It's a trend that makes perfect sense considering the larger guest lists and variety of group activities and excursions offered in and around the location. But, that doesn't mean there's no time for romance. Many couples are planning another trip weeks, months or even a year later. In fact, planning a 'later-moon' back to the same resort for a first anniversary is popping up as another trend to watch. The best part? Many resorts offer special perks and savings to wedding couples who tied the knot with them. So why not go for it?! It's the perfect way to extend the celebration and rekindle the everlasting memories!