Lights, camera…relax! If action isn't what you're after when choosing the perfect destination wedding resort, have no fear. There's nothing wrong with rest and relaxation being on the top of your list of priorities. Let these properties take you away to a land of pure bliss, where tranquility, serenity, and being pampered are not only what attracts couples to stay with them but also keeps them coming back for more!
Blue Diamond Riviera Maya – Riviera Maya, Mexico
Replenish your soul and get ready for a spa day like you've never had before. Specifically designed to evoke a sense of calmness, the spa at Blue Diamond elegantly merges Mayan philosophies with ancient Asian healing rituals. Take your stay a step further by participating in invigorating activities such as Yoga, Janzu or the latest and best equipment in Kinesis.  You're sure to leave feeling refreshed and replenished, all the more reason to take your Caribbean getaway today!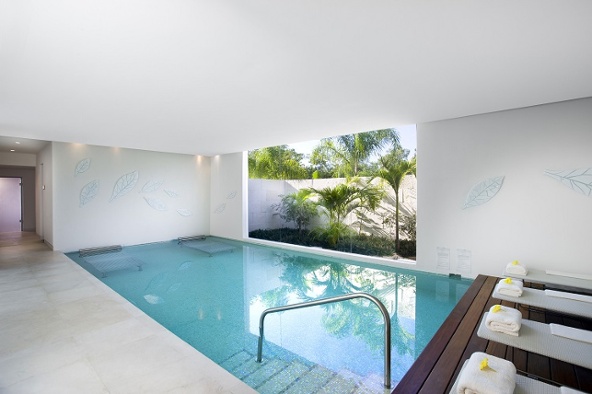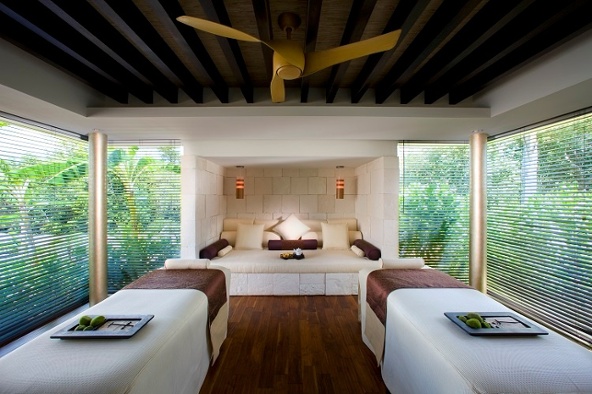 Le Blanc Spa Resort – Cancun, Mexico
It's easy to see why this resort makes our list; with the word SPA right in its name, this adults-only oasis takes pampering to a transcendent level. By enveloping you in a luxurious environment of sensory pleasures, this spa allows you to discover a quiet and soothing space all while enjoying world-class services. Whether you're in need of a peaceful couple's massage or a beautifying experience for your hands and feet, you'll find it all here at your fingertips.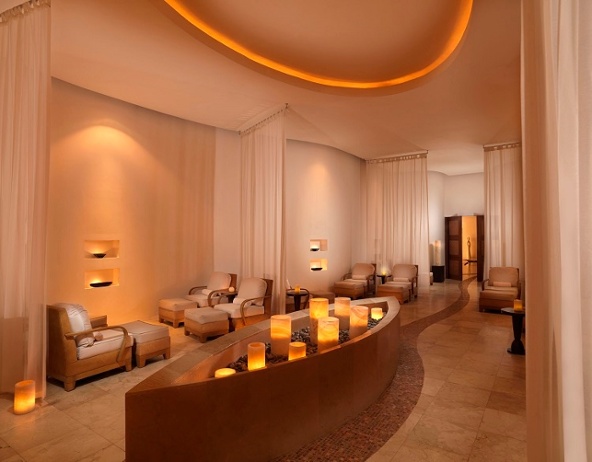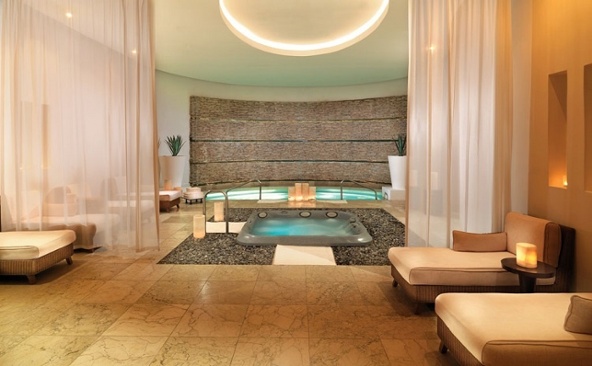 Excellence Punta Cana – Punta Cana, Dominican Republic
Sun, air, Earth and water make up the most intense elements in nature – and that's what this sanctuary capitalizes on. Secluded from your everyday stresses, the Miile Spa in Punta Cana is the perfect retreat to escape and give your mind, body and spirit a chance to embrace pure relaxation. On your big day, take advantage of the private Bridal Spa, where refreshments are included and your closest friends and relatives are invited to bask in the pre-wedding bliss with you!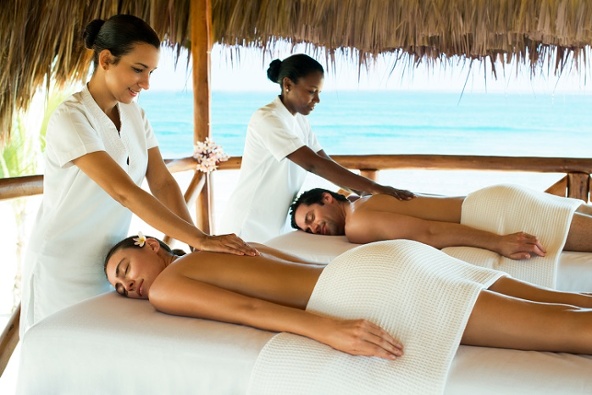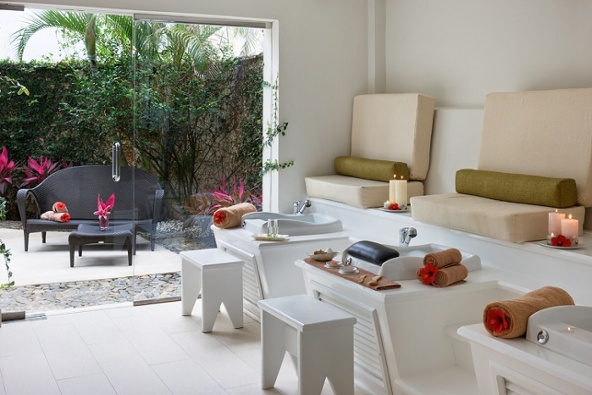 Sandos Finisterra Los Cabos – Cabo San Lucas, Mexico
The perfect getaway away from it all, the Spa at Sandos Finisterra Los Cabos combines breathtaking mountain views with jaw-dropping panoramas of Cabo San Lucas, creating the perfect setting for a day of relaxation. Boasting six luxurious treatment rooms, a solarium and much more, this spa invites you to indulge in revitalizing health and beauty treatments in an upscale setting.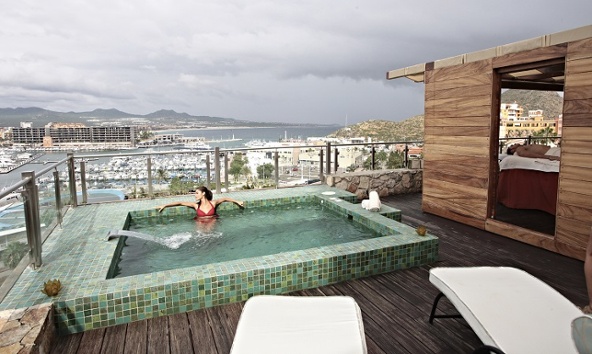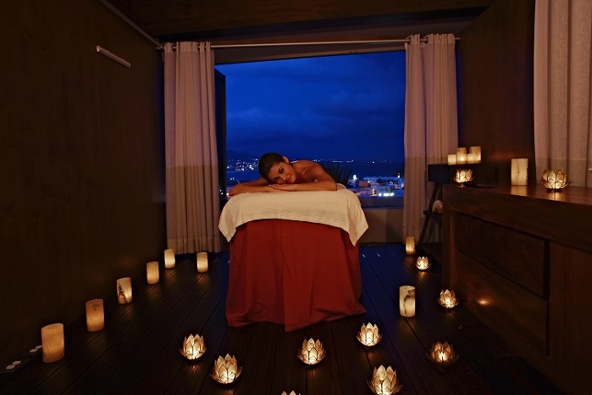 Zoetry Paraiso de la Bonita Riviera Maya – Riviera Maya, Mexico
Zoetry Wellness & Spa Resorts invite you to enjoy this beachfront haven set on the shores of Mexico's Riviera Maya. Specializing in holistic wellness and world-class spa services, the award-winning Thalasso Center & Spa is the first of its kind in North America. Enjoy an unsurpassed level of pampering from Thalassotherapy and tension-release massages to radiant facial & body treatments and unique wellness experiences.  Top it off with ultra-luxurious spa products from Natura Bisse and Valmont and you've got yourself a memorable keepsake to stay relaxed even when you return home.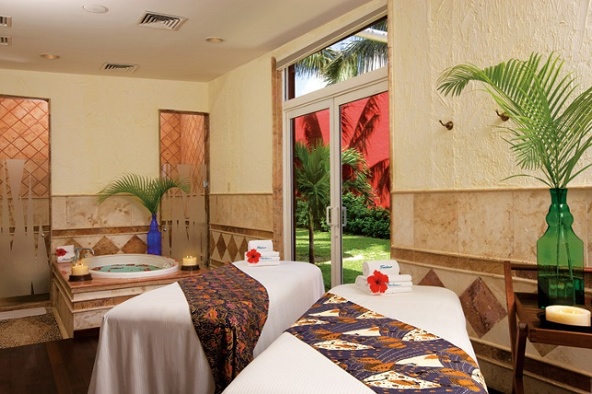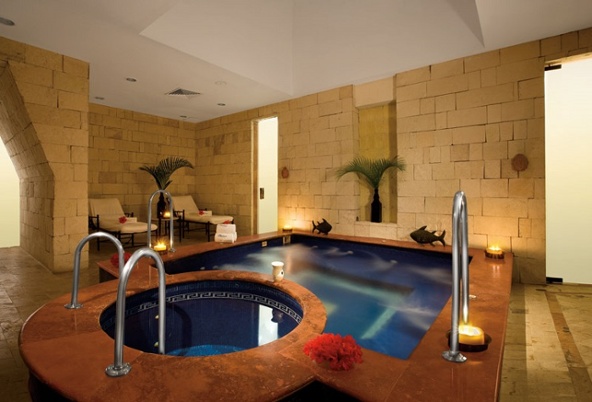 Hard Rock Hotel & Casino Punta Cana – Punta Cana, Dominican Republic
The famed Rock Spa ® at this all-inclusive wonder has everything you need to leave your worries at the door. The expansive 60,000 square-foot oasis is home to the Caribbean's most complete hydrotherapy center, fully equipped with lagoons, two whirlpools, steam room, sauna, food creek pathway, hydroflexology and even a sensory expertise pool. Giving its guests the ultimate privacy while enjoying their treatments, this spa is sure to leave a lasting impression on your vacation memories!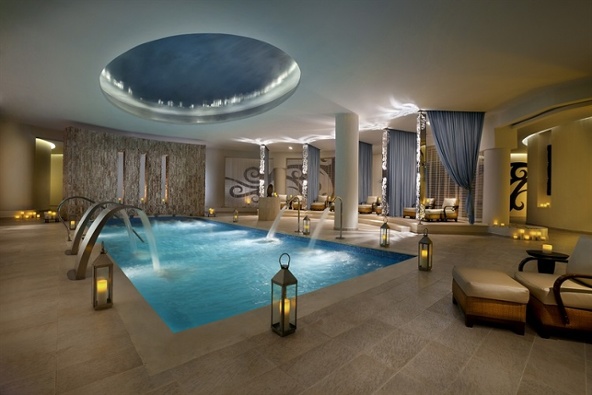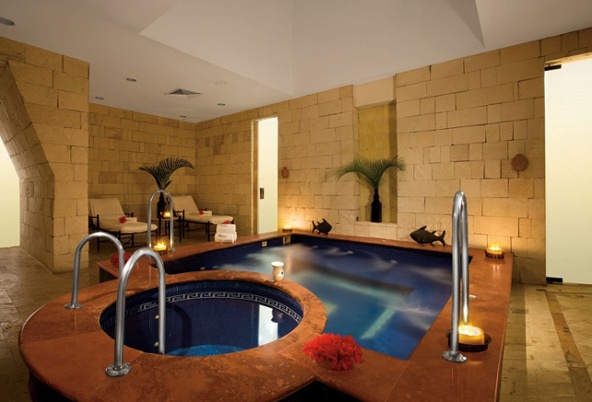 For more inspiration on serene spa resorts, check out our themes & traditions page!