Did you know this past year, 88% of destination weddings had children in attendance? More and more families are choosing to have the kids tag along with them on a once-in-a-lifetime trip to paradise, and we don't blame them! With many all-inclusive resorts catering to multi-generational wedding groups, there's now something for everyone to enjoy while away. From deluxe family accommodations to fun-filled activities day and night for the younger ones in your crowd to enjoy, everyone is sure to stay entertained throughout your stay. Here's just a few great, kid-friendly resorts that are perfect to bring children to:
Nickelodeon Resort Punta Cana – Punta Cana, Dominican Republic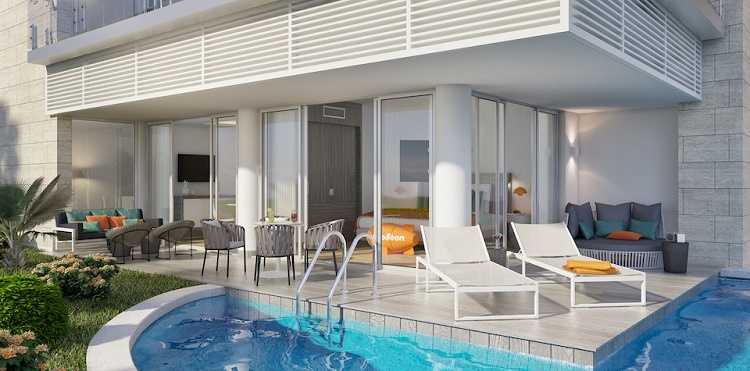 It's slime o'clock somewhere! Rekindle your sense of play and unleash your inner kid when you head to the all-new, all-inclusive Nickelodeon Resort Punta Cana by Karisma. Featuring swank swim-up suites, a pool super villa, and even The Pineapple so you can live the life of SpongeBob SquarePants, the family-friendly accommodations are nearly endless. But don't worry, the Gourmet-Inclusive Experience from Karisma Hotels & Resorts that you've come to know and love is still present within this property, so lavish luxury remains by your side the entire stay.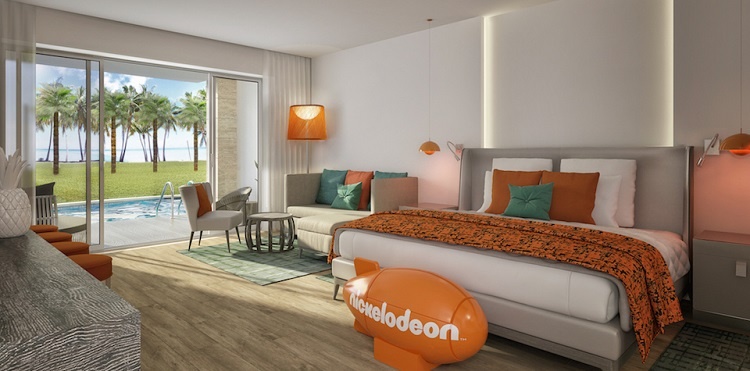 The best family-friendly amenity? The characters! As you explore the property, be prepared to meet and greet with the top echelon of Nickelodeon characters, including SpongeBob Squarepants, Dora the Explorer, Teenage Mutant Turtles and more!
BlueBay Grand Esmeralda – Riviera Maya, Mexico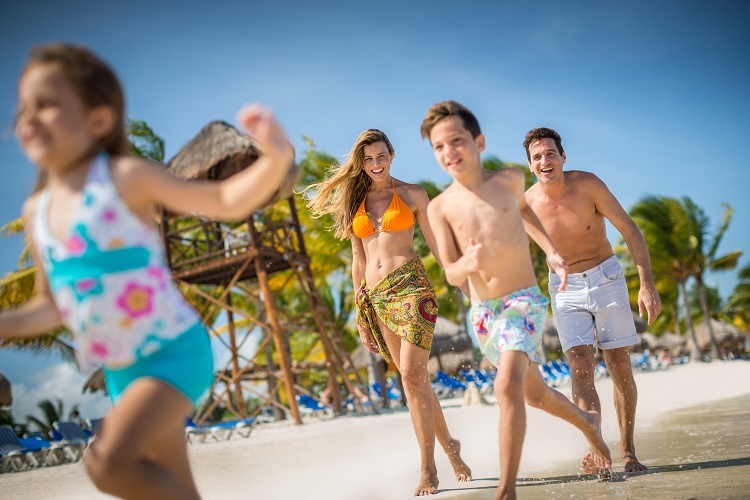 Enjoy the ultimate in five-star luxury while surrounded by a lush jungle and stunning shoreline of the Caribbean. This award-winning all-inclusive has something for everyone, including separate children's areas for the kids and world-class spa facilities for the adults.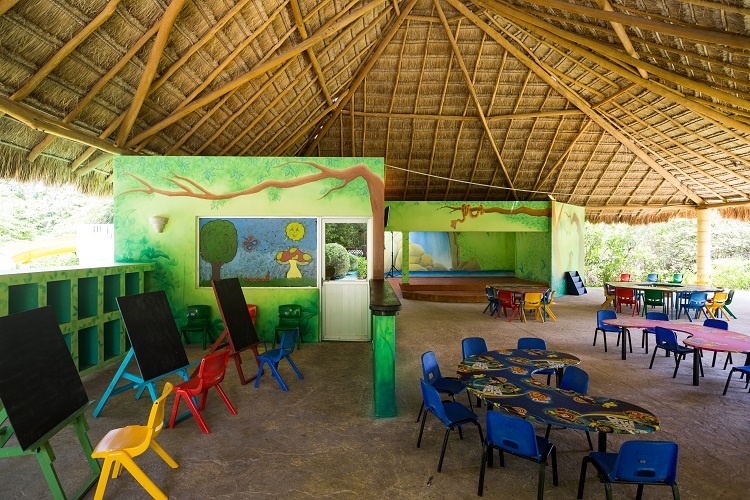 The best family-friendly amenity? The Mini Club. While the kids are away, the adults will play! Wirth specialized monitors present at the kid's club onsite, parents can feel free (and safe) to leave their kids for the day to go off and enjoy the beautiful surroundings. With three age divisions and supervised, activities, there's no end to the fun (for the kids and adults alike!)
Majestic Colonial Punta Cana – Punta Cana, Dominican Republic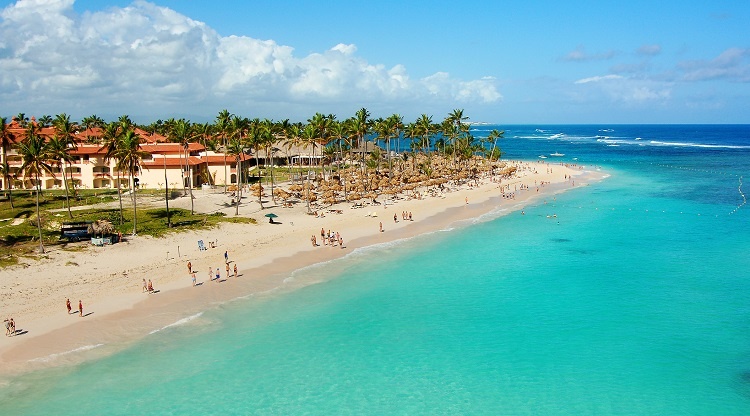 This spectacular hotel on Bavaro Beach is fully equipped to provide five-star service to all guests, and offers all amenities needed for the most discerning traveler (including kids!) For families looking to relax, play sports, relax in the spa, sample exquisite cuisine, or take in a spectacular show played to the rhythms of the Caribbean, you'll find it here!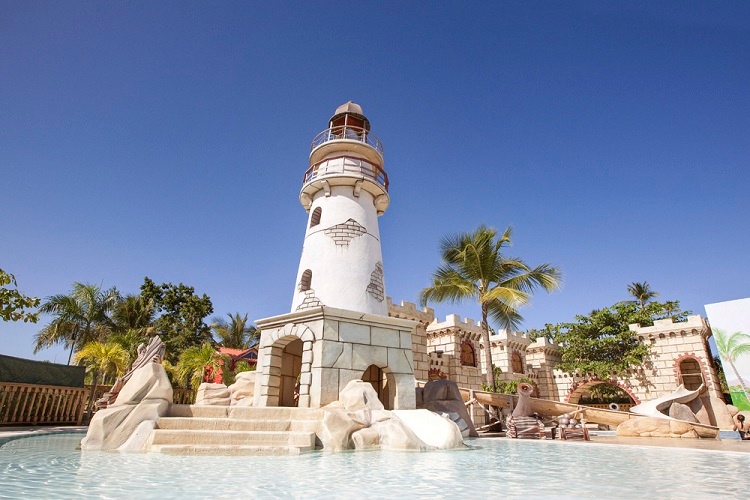 The best family-friendly amenity? Splash Kids! These exclusive children's areas boast two water zones with slides, a maze, and a variety of games and activities supervised by adult monitors.
Grand Palladium Jamaica Resort & Spa – Montego Bay, Jamaica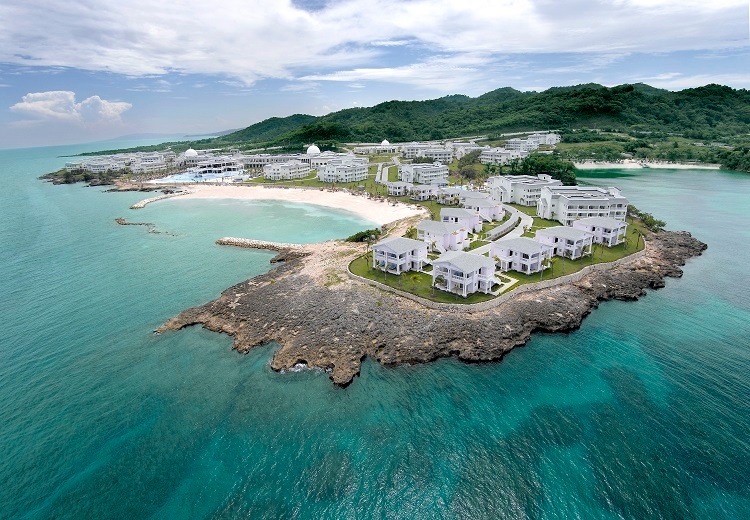 Situated on the exciting coast of Montego Bay, Jamaica, this family-friendly resort boasts a plethora of activities and services to suit all ages. With a wide range of entertainment options, parents can rest assured the younger ones in their crowd will keep busy while they relax at the pool with a refreshing cocktail. Painting, crafts, games, a play park and even a mini disco are just some of the options to keep them smiling.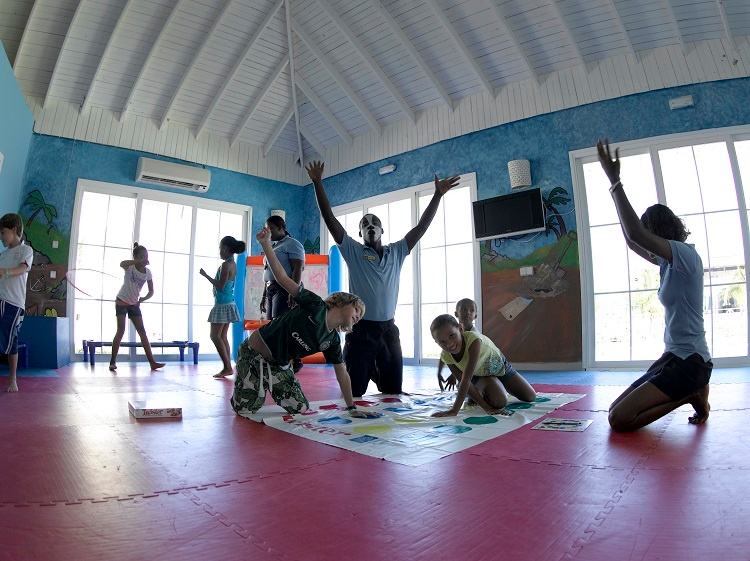 The best family-friendly amenity? The 'Play at Palladium with Raggs' program. These five colorful canine characters provide the utmost fun for the whole family, including dining and musical experiences, pirate shows, surf parties and exclusive character breakfasts!
For more recommendations on great family-friendly resorts, click here!