The Caribbean is a staple destination wedding location with good reason: soft white sands and colorful islands offer a fairytale backdrop for a tropical wedding. This popularity can sometimes come with a hefty price tag, particularly among more exclusive islands. Still, there are plenty of ways to enjoy those trademark turquoise waters without paying a small fortune.
Here are four of our top picks for affordable wedding destinations in the Caribbean and Mexico:
Jamaica
Dominican Republic
Riviera Maya, Mexico
Aruba
Start planning your perfect destination wedding in the Caribbean today >>
Learn more about these affordable wedding destinations in the Caribbean and Mexico
Jamaica
Jamaica is home to nearly 700 miles of Caribbean coastline and has long been adored for its friendly people and laidback atmosphere. The Jamaican port town Montego Bay is the place to be if you're looking for a dazzling variety of amenities at great resorts. It's also well-known for its family-friendly options and ability to accommodate large wedding parties. For a less-traveled route, Negril and Treasure Beach are small fishing town gems with secluded coves and limestone cliffs that are unbeatable wedding backdrops.
To do: Relax on prime beaches as newlyweds, river raft in the jungle with your whole crew, snorkel, shop/dine/dance on Gloucester Avenue in Montego Bay, take rum and coffee field tours, visit the Negril Cliffs and Seven Mile Beach, and lounge under waterfalls in Ocho Rios.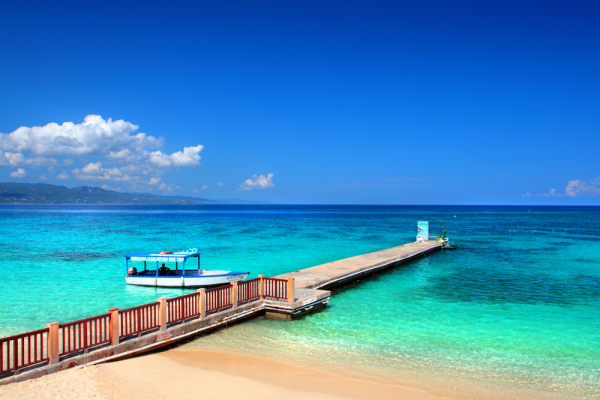 Dominican Republic
Lest you think you have to give up your "world's best beaches" wish to your destination checklist, theDominican Republic is affordable AND breathtaking. This jungle island has both Caribbean and Atlantic Ocean beaches to choose from and has plenty of authentic, natural beauty. On the eastern coast of the island is perennial favorite Punta Cana, with gorgeous, coconut grove beaches that range from quiet and preserved to bustling with high energy. If you're looking to get out and explore with your wedding party, the island has great water and land excursions too.
To do: White water raft with your guests in the rainforest in Puerto Plata, dive headfirst into the bright blue Hoyo Azul for a refreshing dip, scuba dive through underwater caves and whale watch or fish along the Samaná Peninsula.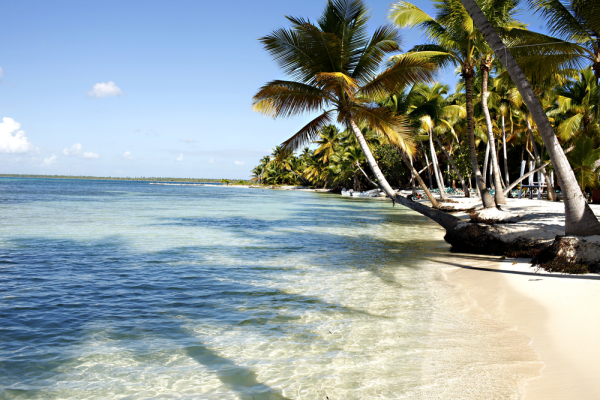 Riviera Maya, Mexico
Mexico is a go-to for many destination wedding enthusiasts, as the country offers great beaches and a lot of bang for your buck. Riviera Maya in particular is known for its lush rainforest, unique Mayan cultural influences and soft white sand beaches. And, the bright Mexican Caribbean waters are teeming with wildlife, making for fun scuba and snorkeling excursions.
To do: Try a Mayan spa treatment with your bridal party, hang with your family and friends on the white sand beaches, take a day trip to the ruins, and snorkel the Belize Barrier Reef.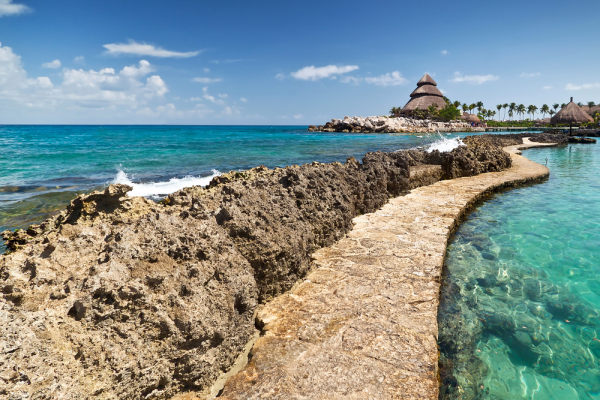 Aruba
Aruba was once a considered an elusive Caribbean retreat for the rich and famous, but this happy island's recent growth has meant more budget friendly accommodations than ever.  It's great news—because we think everyone deserves to have their wedding on one of the island's incredible beaches, framed by the perfectly tangled fofoti trees. This southern Caribbean hideaway also has a fun and colorful capital city, Oranjestad, along with great dive sites and perfect windsurfing conditions.
To do: Take to the shores of the famed Palm Beach for snorkeling, diving or just relaxing, shop for specialist cigars and local jewelry in town, visit the old-time Paseo Herencia plaza for al fresco dining and paddle board along the breathtaking shore of Eagle Beach.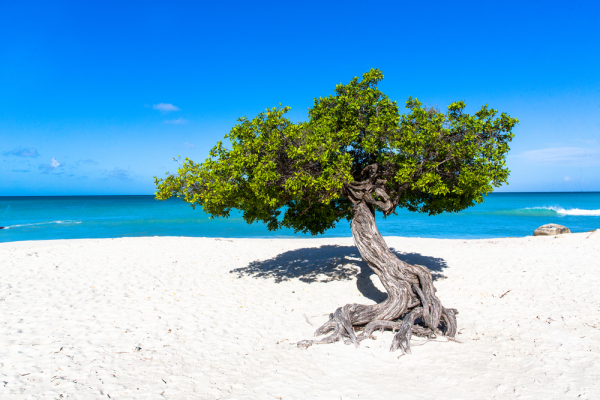 Want more inspiration on where to find affordable wedding destinations in the Caribbean and Mexico? Visit our website and Pinterest page!