Name: BlueBay Villas Doradas
Location: Puerto Plata, Dominican Republic
Why it's hidden: On the Dominican Republic's Atlantic coast, Puerto Plata sees less traffic than other parts of the island. Nicknamed "The Bride of the Atlantic" for its natural beauty, this area has 62 miles worth of pristine white sand beaches and beautiful sunsets. For couples that love to be on the water, these secluded villages will impress with their world-renowned kite and wind surfing. There's also a 35-acre botanical garden—perfect for tropical wedding photos!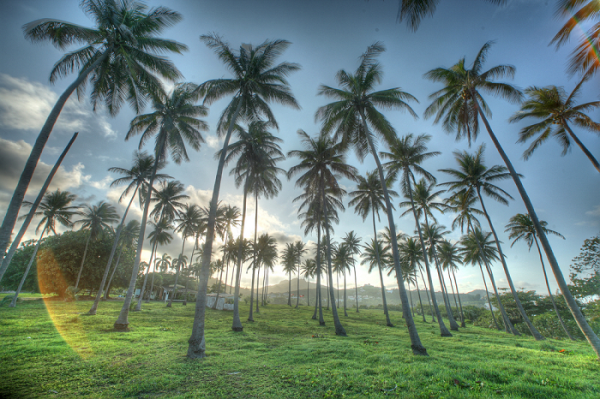 Why it's a gem: BlueBay Villas Dorados is a quaint, adults-only all-inclusive located on one of Puerto Plata's best beaches. It's perfect for couples looking to relax and unwind in a peaceful natural setting. Still, the laid-back ambiance should not be mistaken for a lack of excitement, as there are a number of great perks to enjoy at the resort—including a designer 18-hole golf course, great pools and restaurants and plenty of leisure activities (think sailing, cooking classes and merengue lessons).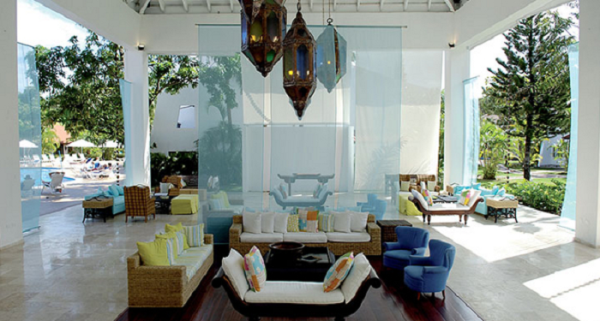 Name: El Dorado Seaside Suites
Location: Riviera Maya, Mexico
Why it's hidden: About an hour south of Cancun, the breathtaking Kantenah Bay in Riviera Maya is still easily accessible from the airport, but feels worlds away from the traffic and commotion. Nestled along a secluded stretch of white sand beach, this area is known for its Mayan ruins, lush jungle setting and romantic resorts.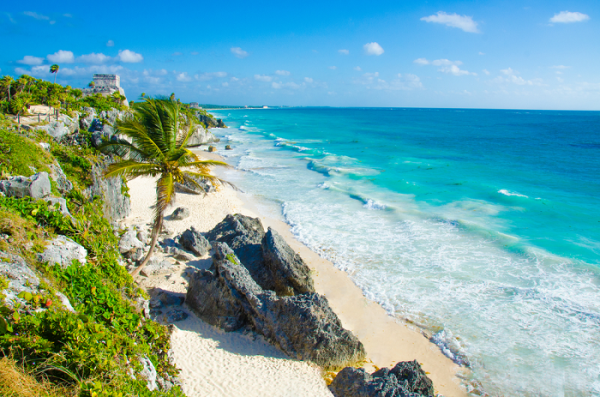 Why it's a gem: El Dorado Seaside Suites is continuously lauded as one of the most romantic beach resorts in the world. The remote, beachfront location along the second largest coral reef in the world, coupled with a chic, adults-only ambiance, makes it a natural choice for a wedding and honeymoon. From luxurious day beds to beachfront palapas, the resort offers plenty of space to lounge in style.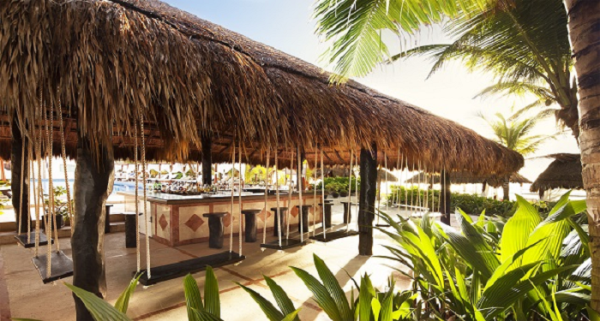 Name: Luxury Bahia Principe Cayo Levantado
Location: Samana, Dominican Republic
Why it's hidden: One of the Dominican Republic's best-kept secrets, the Samaná Peninsula is a captivating blend of land and sea beloved for its small-town vibe and preserved beaches and rainforest. If you're looking to try out some eco-excursions while in the Dominican Republic, there's no better spot: from whale-watching to fishing and snorkeling expeditions, Samaná is the undisputed king of the jungle.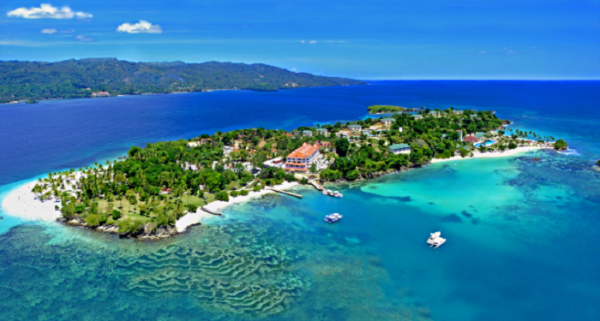 Why it's a gem: We've seen a lot of locations described as "paradise," but the Luxury Bahia Principe Cayo Levantado is pretty close to tropical perfection. This luxury resort is far removed from the crowds and has a local, exclusive feel on the remote Cayo Levantado Island. Without throngs of vacationers to compete with for space, couples can soak up the flawless Caribbean beaches and prime rainforest views in peace.