One of the best parts of planning your destination wedding is creating an amazing bachelorette party you and your girls will never forget. If you already have your sights set on tying the knot somewhere beautiful and beachy, then read on for tips on how to plan a complementary adventure for the best ladies in your life.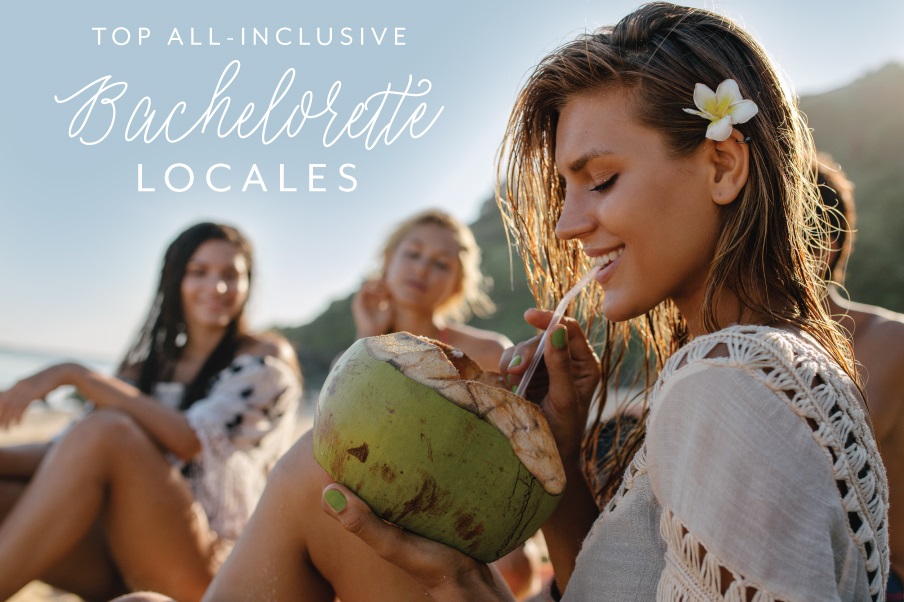 Beach Party in the Caribbean
If you have a fun-loving bunch of gals who want to bask in the sun and party til dawn, check out the Caribbean islands of Jamaica, Punta Cana and St. Lucia. With so many all-inclusive resorts to set your sights on, you're sure to find the right fit to keep the party going day and night.
Off the Beaten Path in Mexico
The all-inclusive resorts of Mexico offer plenty of party planning options for an amazing bachelorette weekend. While Cancun offers some of the best action and nightlife, other regions such as Riviera Maya, Cozumel, Huatulco and Ixtapa provide unexpected adventure at every turn.
Find your Sanctuary in Costa Rica
Grab your girls and head to the lush rain forests for an unforgettable bachelorette party in Costa Rica. Best suited for an adventurous group; this small country provides a world of exciting possibilities, from snorkeling and horseback riding to hiking, fishing and exploring the diverse ecosystems.
For more destination wedding tips & inspiration, be sure to check out website, Pinterest and latest edition of Get Married Away!