Looking for the perfect getaway where luxury, romance and high-end service greet you at every turn? Look no further than the all-inclusive Sandals Barbados! Spend your days on the beach and your nights at the bar, all while enjoying the Caribbean's finest accommodations and unique environment.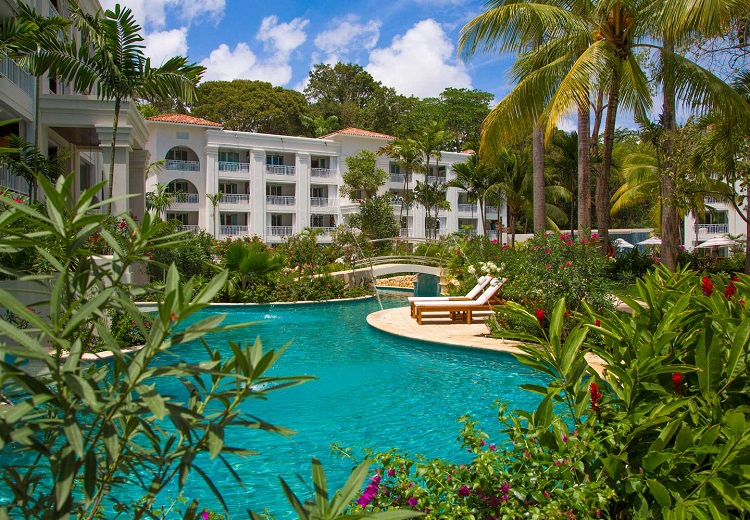 Pools, Beaches, and Activities
Nothing says Barbados quite like an afternoon out in the sun, relaxing with a drink by your side. Take a dip in the vast river-style pool and be sure to check out the swim-up bar. If you prefer to hang out at the beach, you can catch a few rays while relaxing in one of several comfortable lounge chairs. Eager for a more adventurous experience? Take advantage of motorized and non-motorized watersports including top-of-the-line equipment and professional instruction. You can also burn off those extra calories from your margarita in the state of the art fitness center, which includes personalized training sessions or group classes!
Accommodations
When you're not at the pool, beach or spa, feel free to retreat to your spacious guest room. Sandals Barbados offers a variety of room categories, all of which are designed to make guests feel like they are living in the lap of luxury. Rooms are divided into different levels, with options including the Luxury Level, Club Level, and Butler Level. Amenities vary from one room to the next, but most guests can expect access to HD TVs, king-size beds, and walk-in rain showers.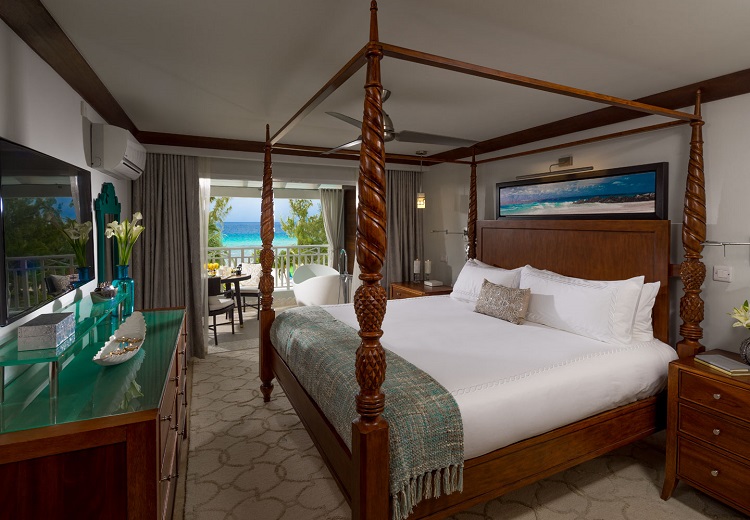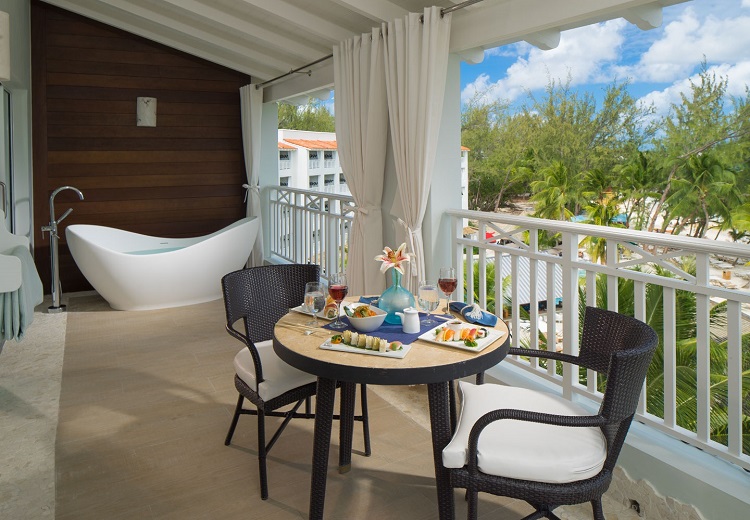 Restaurants and Bars
Gourmet dining is a big deal at Sandals Barbados, where visitors enjoy access to a wide array of culinary adventures. Expand your palate with the unique offerings of the Bombay Club or Kimono's Oriental Cuisine. If your taste buds are missing the flavors from home, you can always grab a slice of brick oven pizza at Dino's Pizzeria or filet mignon at Butch's Chophouse. 
Delicious alcoholic beverages are an important element of the quintessential resort experience — and they are in abundant supply at Sandals Barbados. Enjoy unlimited top-shelf drinks, including Appleton's Estate Jamaica Rum. One of the bars even has swim-up access, so you can enjoy your favorite drinks even when you're hanging out in the pool!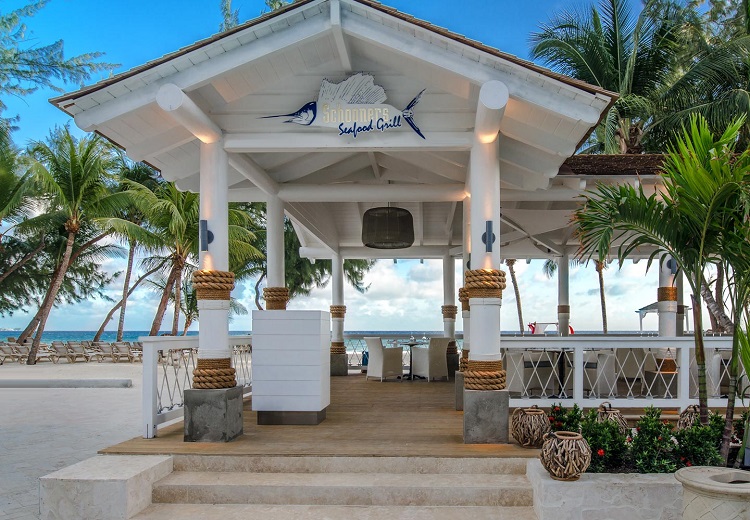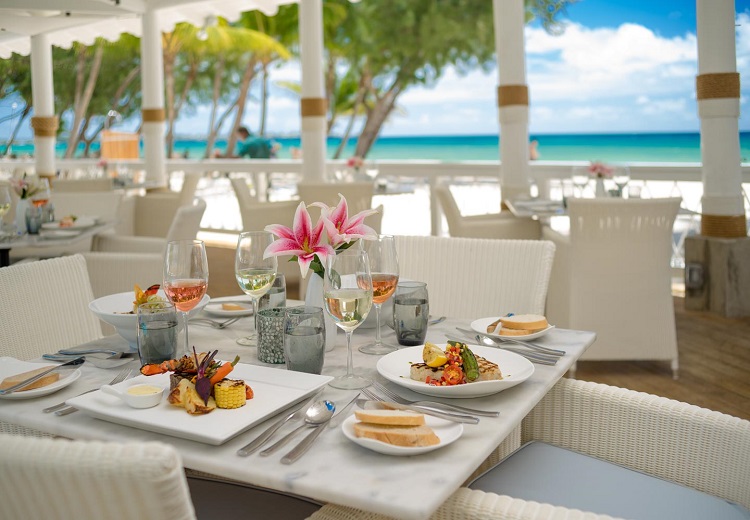 Romance
Whether you're planning a destination wedding in the Caribbean or an anniversary trip, you'll appreciate the romantic atmosphere throughout this resort. Say 'I do' on a white-sand beach, with the turquoise water and amber sunset creating the perfect backdrop for unforgettable photos. Sandals Barbados offers an idyllic environment for couples of all ages, so pack your swimsuit and get ready for the vacation of a lifetime!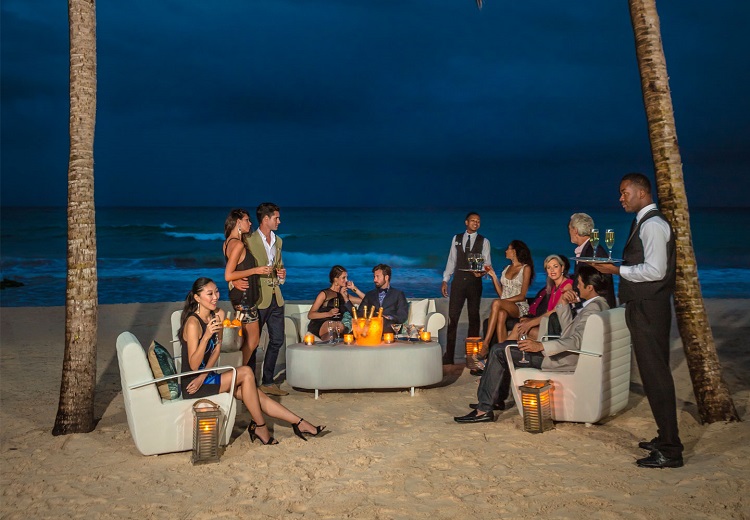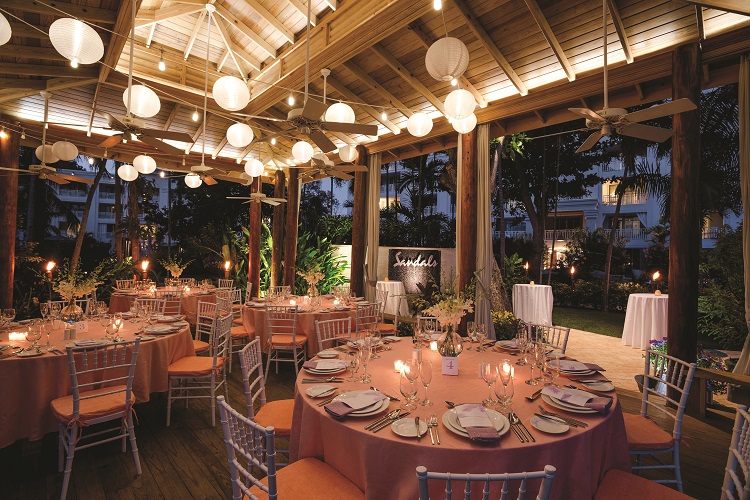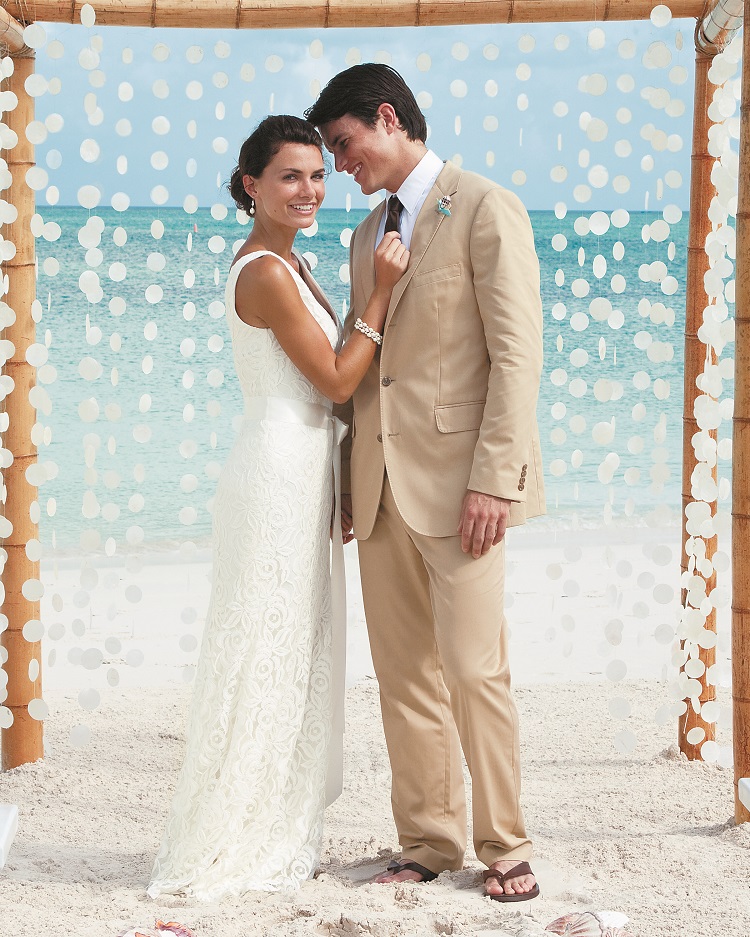 For more information on Sandals Barbados, click here!