Situated on the northeastern coast of Mexico's sun-splashed Yucatan Peninsula, Cancun provides an ideal location for exchanging lifetime vows with the one you love. Whether you want to say "I do" by the Caribbean Sea or after walking down the aisle of a centuries-old cathedral, you'll find your dream wedding venue in Cancun.
If headed for the alter, you'll likely arrive in Cancun with at least a few family members and friends in tow. This means arranging for accommodations that are appropriate for a variety of ages, activity levels, and interests.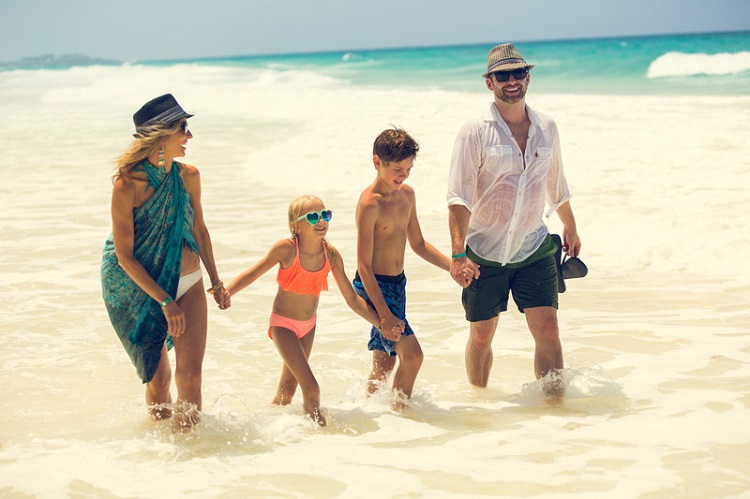 Available activities and amenities in Cancun include day cruising, snorkeling, sailing, ziplining, and jungle or archeology tours. Those who prefer to indulge in more leisurely activities can enjoy Cancun's many top-tier restaurants and cafes, art galleries, and boutique shopping options — or simply relax on the beach soaking up the sun.
All-inclusive resorts offer an excellent option for those with multi-generational guest lists who want to ensure the good time of everyone involved. Fortunately, the Riviera Maya is teeming with family-friendly lodging options where you and your loved ones can celebrate your wedding in paradise.
Following are just three of Cancun's many world class all-inclusive resorts that make great wedding destinations.
Beach Palace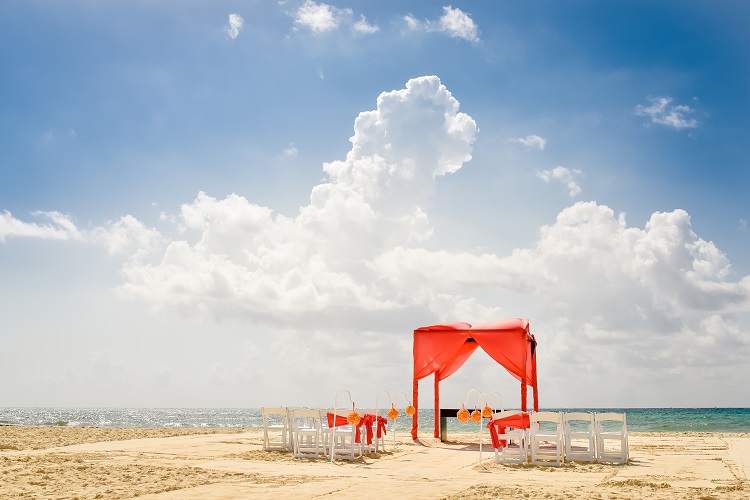 Situated on a long stretch of white sand and looking out over the azure waters of the Caribbean Sea, Beach Palace offers a luxurious ambiance and amenities designed to please every member of the family. You can enjoy indulgent spa treatments with members of your wedding party while the groom-to-be and his friends go on a catamaran trip to Isla Mujeres.
Rooms are equipped with double whirlpools, hair dryers, liquor dispensers, and luxurious CHI brand grooming products. What makes Beach Palace so special for families? It offers a two-story Kids Club with a water slide, games, and other activities designed to keep little minds and bodies happy and engaged in a safe, fun environment.
The property contains numerous dining and drinking options, including a swim-up bar. There are several restaurants offering world cuisine for more adventurous eaters, as well as classic fare with plenty of kid-pleasing options (like pizza!). Guests have the option of enjoying exquisitely crafted food and beverages on the beach, by the pool, under the stars, in their rooms, or in one of the many sumptuous dining rooms. 24-hour room service is also available.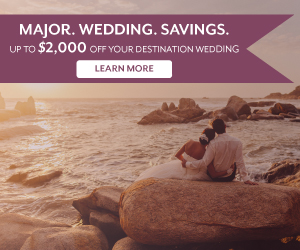 RELATED: 5 of the Best Family-Friendly Wedding Resorts in the Caribbean
Hard Rock Hotel Cancun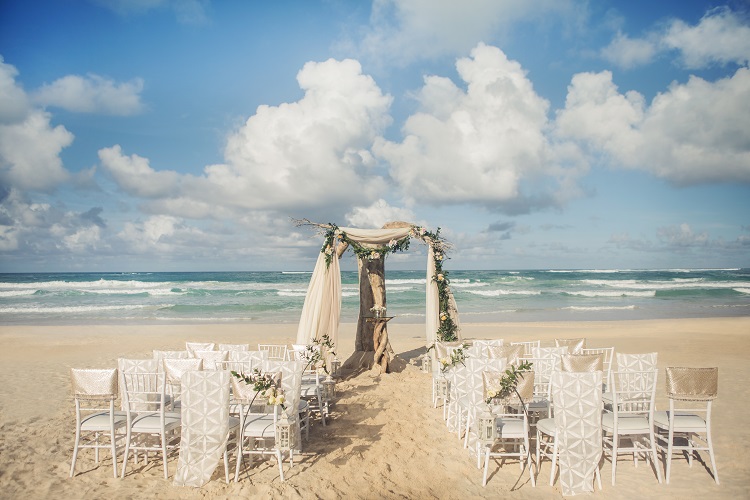 Heading on a family vacation to Mexico but don't want to sacrifice the luxury? Then Hard Rock Hotel Cancun is the place for you. Set right on the beachfront of Cancun's infamous Hotel Zone, this all-inclusive property transforms a typical family vacation into one you'll remember for years to come.
Kids and parents alike will rejoice with all the family-friendly amenities available at your fingertips. From room service menus designed just for children, to a unique teen space called the Cavern, the rock star lifestyle is here for all ages to enjoy.
Family accommodations include the Deluxe Family 2 Bedroom Suite, which features two connecting rooms equipped with an Xbox 360, L'Oreal Kids bath amenities, kids beach toys, and much more.
Paradisus Cancun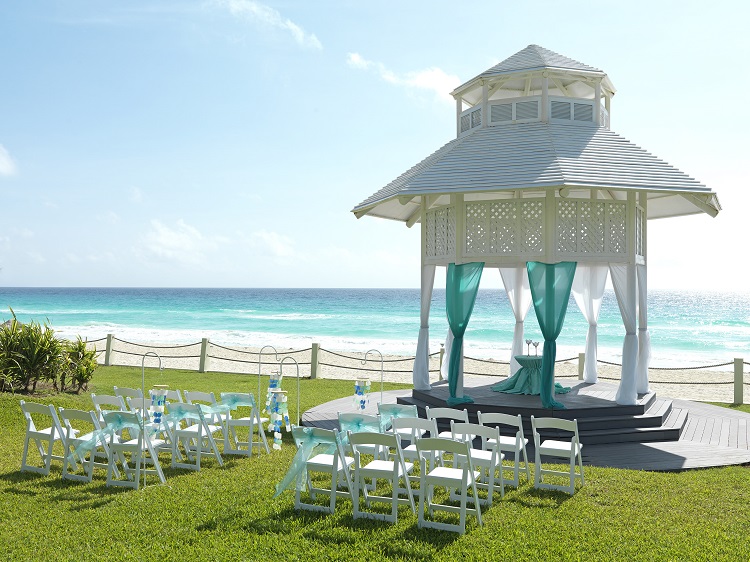 Paradisus Cancun is definitely a great place to be when an all-ages crowd is a part of your wedding picture. This resort has everything, from kid-sized robes in the rooms to excursions and activities exclusively for families. Other family-friendly amenities include cookies-and-milk turn down service, mini-bars stocked with snacks and drinks for kids, and a family video and book library. Wait! Did we mention complimentary in-room Wii, PS2, and Xbox360? There's plenty of entertainment to keep kids amused both in and outside the hotel room.
Guests with children will enjoy the services of Family Concierge, including on-request babysitting and an onsite Kids Zone that provides supervised activities and fun. Families also receive preferential booking at ala carte restaurants located on the property.
For the adults, Paradisus Cancun has a nine-hole, three-par golf course for nice days on the green, and a luxury spa to sit back and relax at afterwards. The trip isn't complete without a visit to Tempo: an adult-only restaurant specializing in Basque cuisine, run by six-star Michelin Chef Martin Berasategui. The resort also houses a fine dining seafood restaurant, a classic Mexican fare option as well as several other elegant dining choices. For night owls, choose from six bars onsite to indulge in a night cap before retreating to your oasis of a suite.
These stunning Cancun resorts all offer wedding package and planning services to ensure that you and your guests make the best possible memories during your celebratory stay.
Trust the Planning to Us
Planning and coordinating a destination wedding can seem overwhelming – and who wants to spend the months prior to meeting her beloved at the altar ironing out a thousand different details? Partnering with DestinationWeddings.com has made it possible for more than 25,000 happy couples to experience the wedding of their dreams in a tropical paradise while creating memories that they and their lucky guests will cherish for the rest of their lives.
As a leader in global romance travel, we've got our fingers squarely on the pulse of the best places on the planet for celebrating love and marriage. Our Certified Destination Wedding Specialists have exclusive access to upgrades and amenities at over 1,500 stunning properties located across the globe – and trust that we have a laundry list of the best resorts for families of all ages and sizes.
We'll help you navigate the planning and decision-making process with attention to your individual needs and preferences no matter how large or small your budget. Best of all, our services are 100-percent free.
Please don't hesitate to reach out to our skilled staff for more information on crafting the best possible destination wedding experience.