This is a featured guest blog post from Brittany, one our destination wedding brides. Brittany was married at Paradisus Palma Real Golf and Spa Resort in Punta Cana, Dominican Republic.
My bridesmaids and I got our hair and makeup done at the resort. I was pretty worried about it beforehand, just because I wanted everything to turn out great. On the day of, everything was perfect and I was very happy, so everything worked out wonderfully in the end. The face makeup the resort spa used was great because it didn't make me shiny or melt off my face in the heat!
Although some of my curls fell flat throughout the day in the heat (which is to be expected of course), the style still looked fantastic all day long. They were very skilled at both the hair and makeup, which makes sense because you have to think about how many bridal parties's hair/makeup they do each and every day. Although I was EXTREMELY happy with my result, I would suggest that if you're very picky and have an exact look in your mind of what you want your hair and makeup to look like, you either bring a guest to do it for you, or practice achieving that precise look yourself. As I said, they are very talented; however (at least with my experience), they have certain skills and a style that may not necessarily embody everything that you ask for. What I ended up with wasn't exactly what I had gone in asking for, but I definitely still loved the end result regardless and would still 100% recommend the process.
Here are some finished hair and makeup photos of Brittany and her bridesmaids: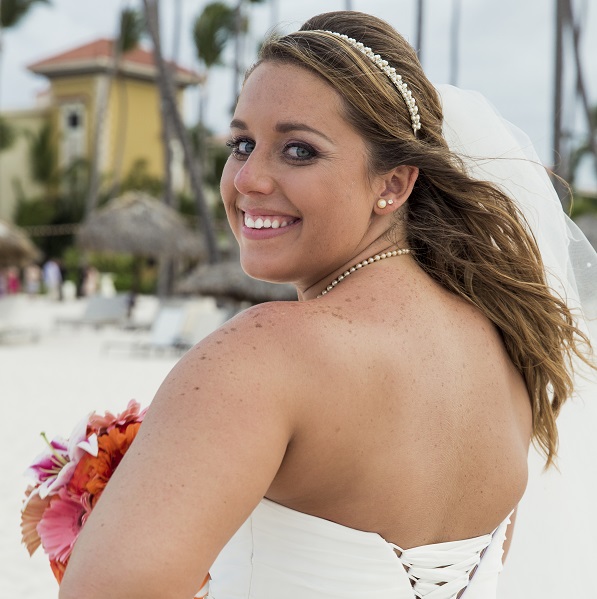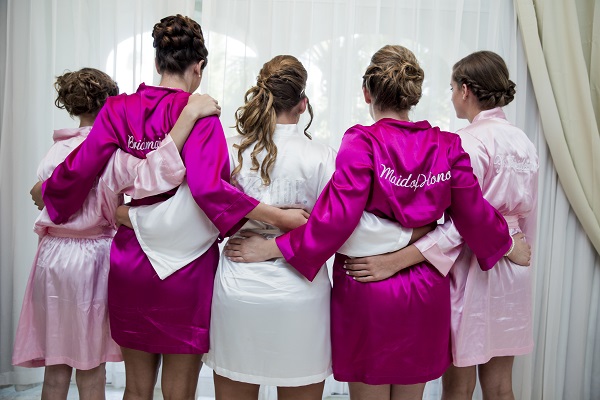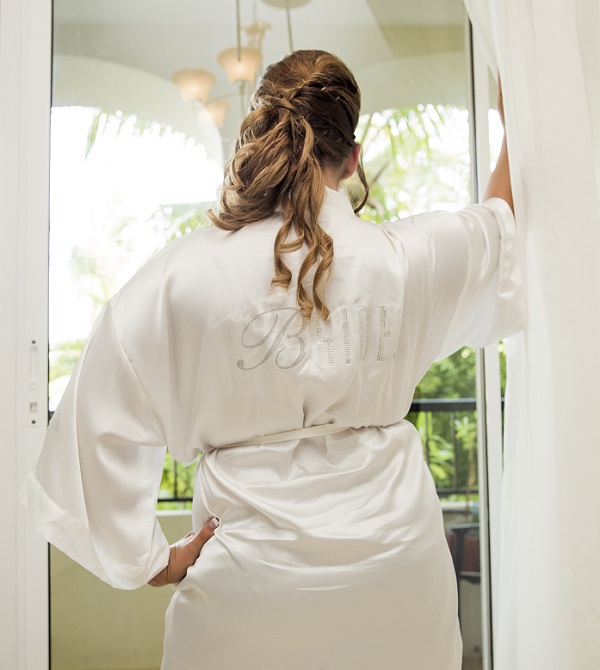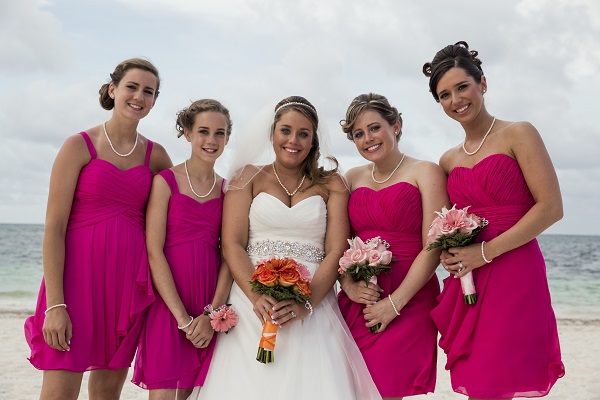 Thank you to Brittany for sharing! Stay tuned for more Notes From Our Newlyweds! 
Do you have any helpful tips & tricks? If you're one of our destination wedding brides with knowledge to share, email socialmedia@destinationweddings.com and get published!