Between choosing chair covers and sending out the invites, the challenges of wedding planning are often put on the bride to take care of. But, in this modern age of marriage, grooms enjoy a surprising amount of input regarding wedding details. Luckily, you'll be glad to know that everything is simplified when you get hitched away from home. Keep reading to learn more about how grooms can have their fair share of wedding planning fun!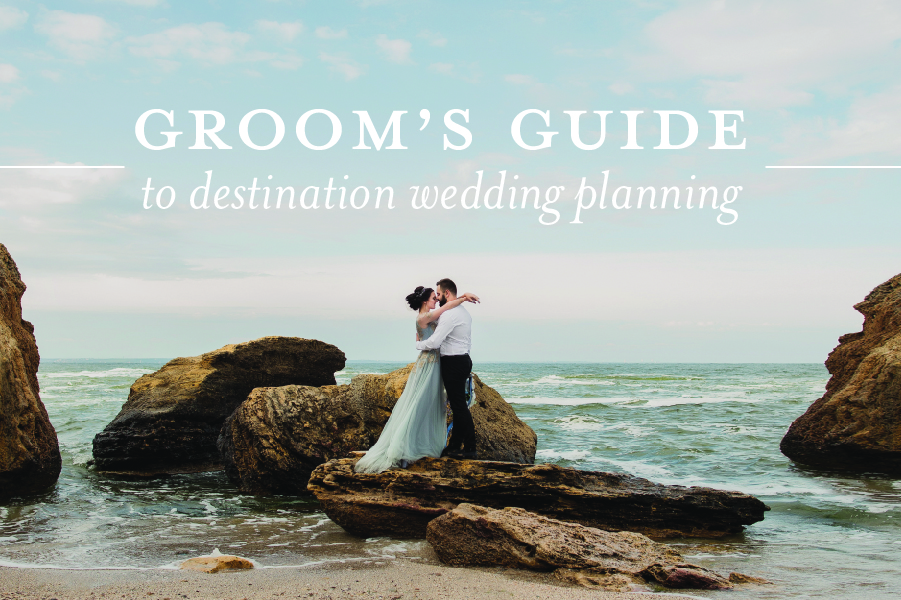 Selecting Groomsmen
While it's best practice to include your brothers and any brothers of the bride to serve as your groomsmen, it's not mandatory. So, consider which friendships have been the most meaningful over the years, and which prospective groomsmen are most likely to travel abroad for your wedding (and help out along the way)!
Wedding Attire
You look forward to seeing your soul mate in a gorgeous gown, and she's just as excited to see you looking dapper as you say your vows. A traditional suit is a great option, but if you're planning a casual beach wedding, you can ditch the suit and opt for something a little less formal. If you and your fiancé have selected a color theme for your wedding, keep those colors in mind as you choose vests, ties (or bowties!), and other accessories. Don't be afraid to have a little extra fun with pops of bright hues in your pocket squares or socks, either!
Registry Input
Registries are perfectly acceptable for destination weddings, particularly because not everybody will be able to attend, but many will want to offer gifts. If you and your bride-to-be choose to register, don't be afraid to speak up about which household items you desire. It's important to remember the home that will eventually house your wedding gifts will be just as much yours as it is hers.
Gift Ideas
At your wedding, you will give your bride the promise of a beautiful future. But she might also appreciate something tangible to mark this big day with, so put some thought into an extra special gift. It doesn't have to be anything fancy — a scrapbook can be even more meaningful than jewelry, though you know your bride best! Other thoughtful options include a spa treatment or an engraved keepsake box. Make sure the gift is easy to transport, particularly if your destination wedding involves a long flight!
Planning an Excursion (or two!)
This is the perfect aspect (and one of the more fun ones, too!) for grooms to take charge of during the wedding planning process. Trust us; your bride will appreciate not having one more thing on her list to worry about! Whether you want to plan a nice welcome sunset cruise for all of your guests, or coordinate a fun and adventurous day out with just your groomsmen, group excursions are a great way to see your destination and contribute to a big part of destination wedding planning.
For more visual inspiration, browse our latest issue of Get Married Away or our Pinterest !