Invitations are a big part of any wedding planning process, but they become even more important for a destination wedding. Not only can they set the tone for your celebration, but they also act as more of an information pamphlet to let your guests know all the details they need to say "YES" to attending your big day! Choosing a design and color palate can be overwhelming. That's why we've enlisted the experts from The American Wedding to help get your creative juices flowing. Here's just a sampling of their choices for your beach bash!
Hibiscus Flowers – tropical allure for a fun and festive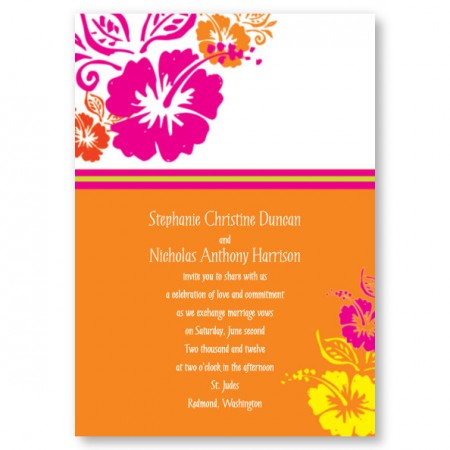 Ocean Beach – a cool and trendy palette inspired by hues of the sea.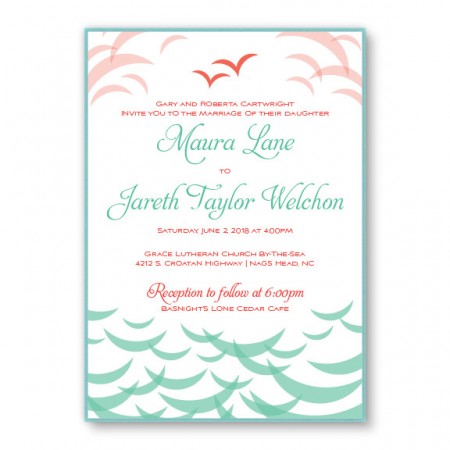 Palm Trees – artistic watercolors to bring out the best of the beach.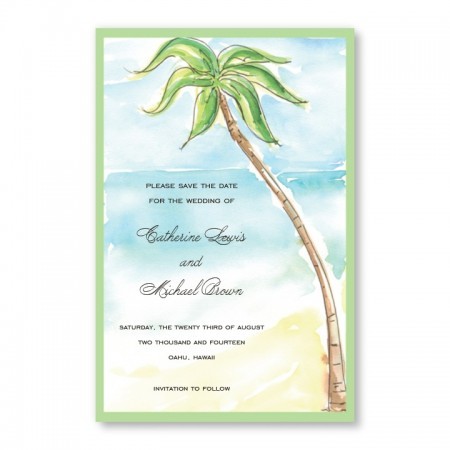 Sand & Sea – simple and elegant with your toes in the sand.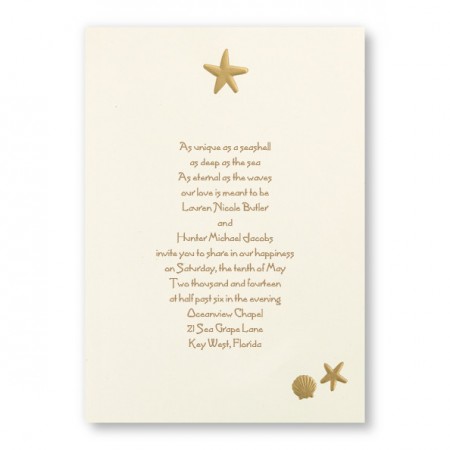 Starfish Square – playful and colorful for an unique beach bash!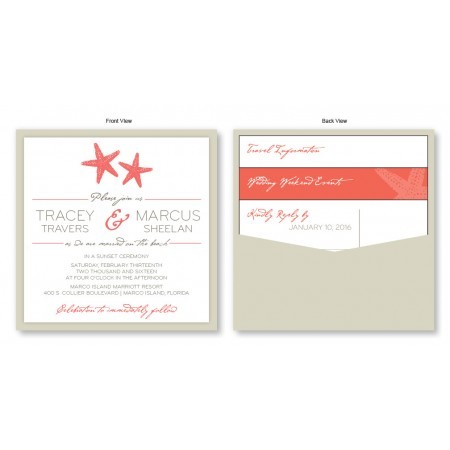 With these designs as your guide, you are sure to find the one that best complements your destination wedding desires! For more inspiration on wedding invitations and other stationary, visit www.theamericanwedding.com!