Carefree, luxurious retreat is simply an understatement when it comes to Le Blanc Spa Resort. Nestled in a secluded enclave between Nichupte Lagoon and the glistening Caribbean Sea in Cancun, Mexico, this all-inclusive gem is an extraordinary resort where high-end reaches its pinnacle and service is simultaneously warm, genuine and sensational.  Named the #2 All-Inclusive Resort in the world by TripAdvisor® and also the #1 All-Inclusive Resort in Mexico, you're sure to be in living a dream at this amazing locale. Located in a lovely and lively area, Le Blanc Spa Resort is the ultimate destination for romance, relaxation, and of course, luxury.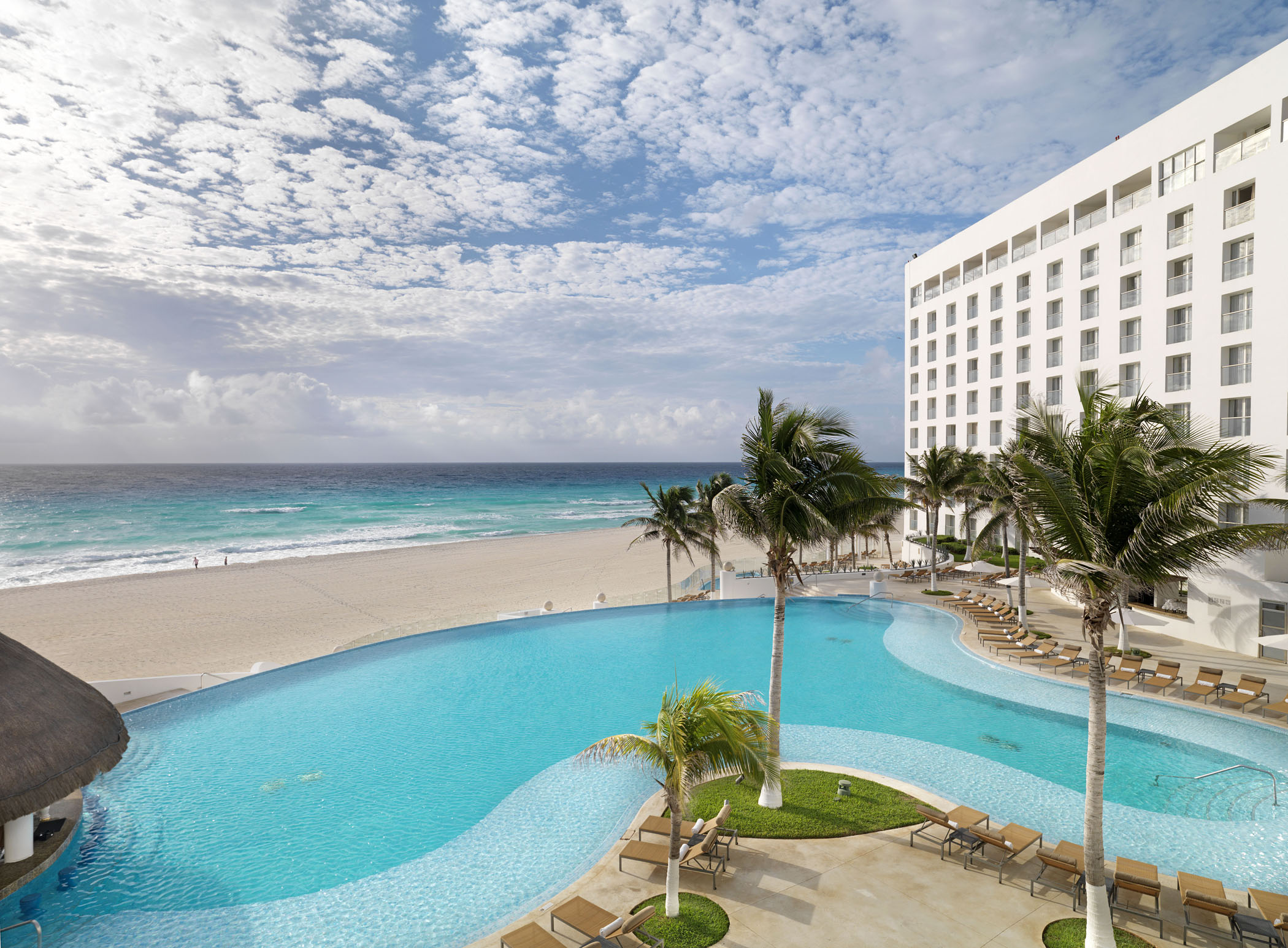 Resort Activities
Between the lapping Caribbean waves and breathtaking panoramic views, it's hard not to fall in love with the Cancun atmosphere. Visit the capital of the Mayan Civilization, Chichen Itza or take off on a Paradise Adventure where you'll enjoy an exciting boat ride through the mangrove jungle of the lagoon (oh, and there's a magical underwater ride). With endless excursion opportunities, you're sure to be entertained throughout your stay. Treat yourself to Le Blanc Spa Resort's renowned spa. Whether you prefer hydrotherapy or couples massages, you'll leave feeling rejuvenated and ready to get back to the sunny, sugar-sand beach!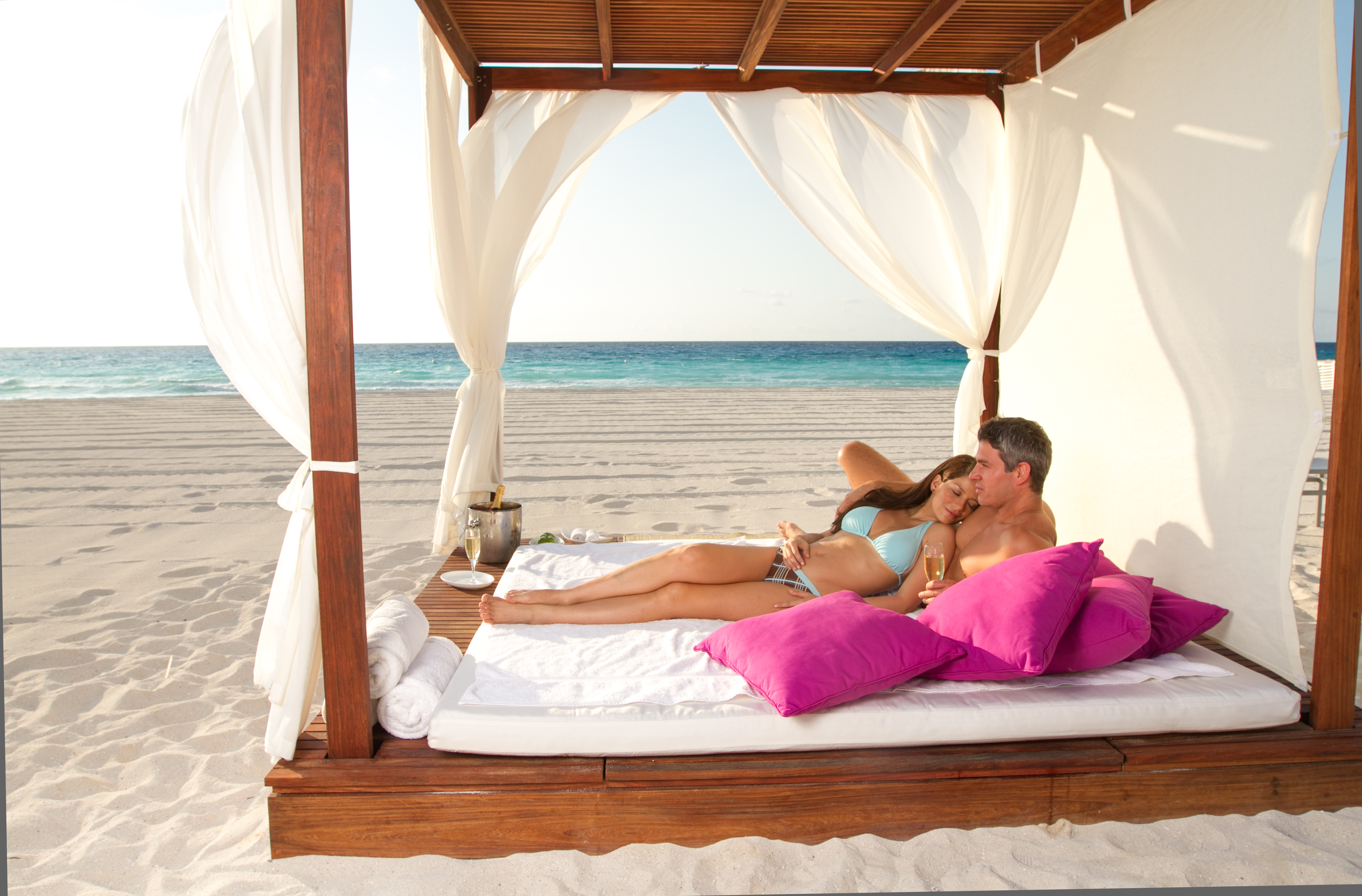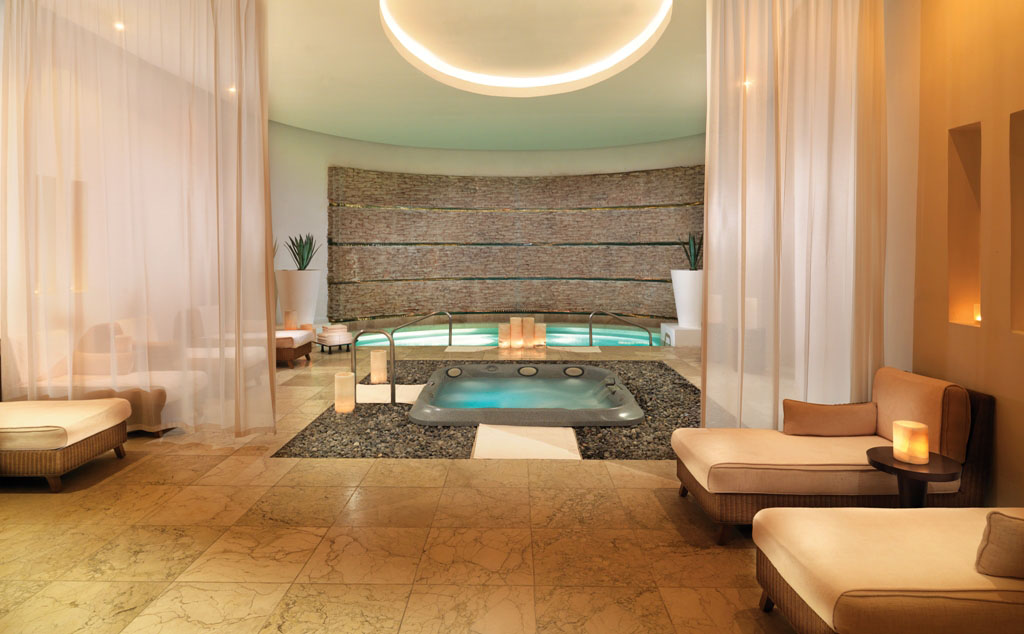 Accommodations
Surrounded by all-encompassing luxury, your room is sure to wow you with top-notch amenities. Whirlpools, balconies, incredible views, Apple TVs… what more could you ask for? The cream-colored marble sprinkled with hues of brown and white sets a chic feel and allows for maximum comfort. You will enjoy true serenity, not to mention, the stocked mini bar, the romantic turndown service, and, of course, your super comfortable bed! Oh…and did we mention the unreal views of the Sea?!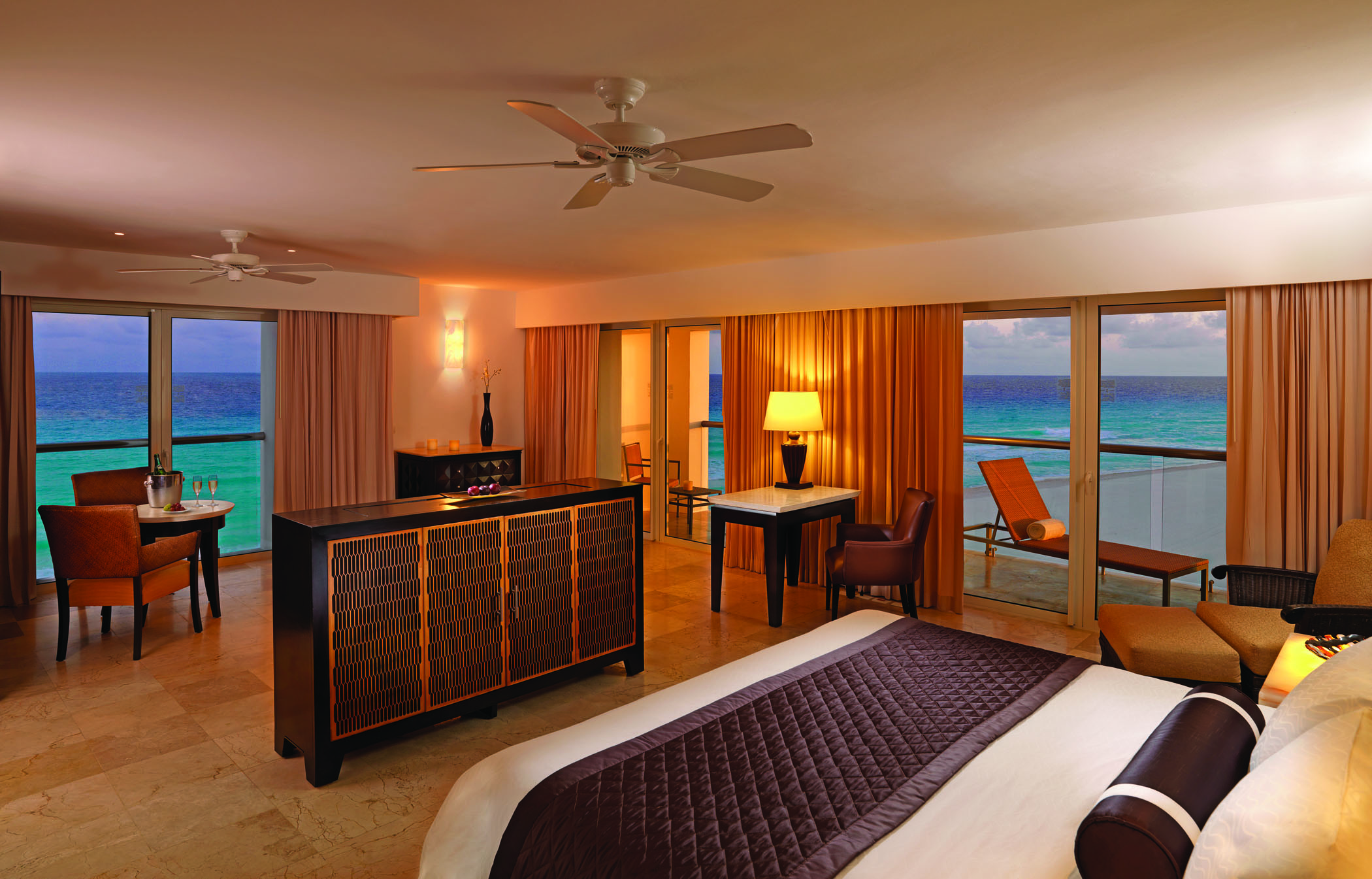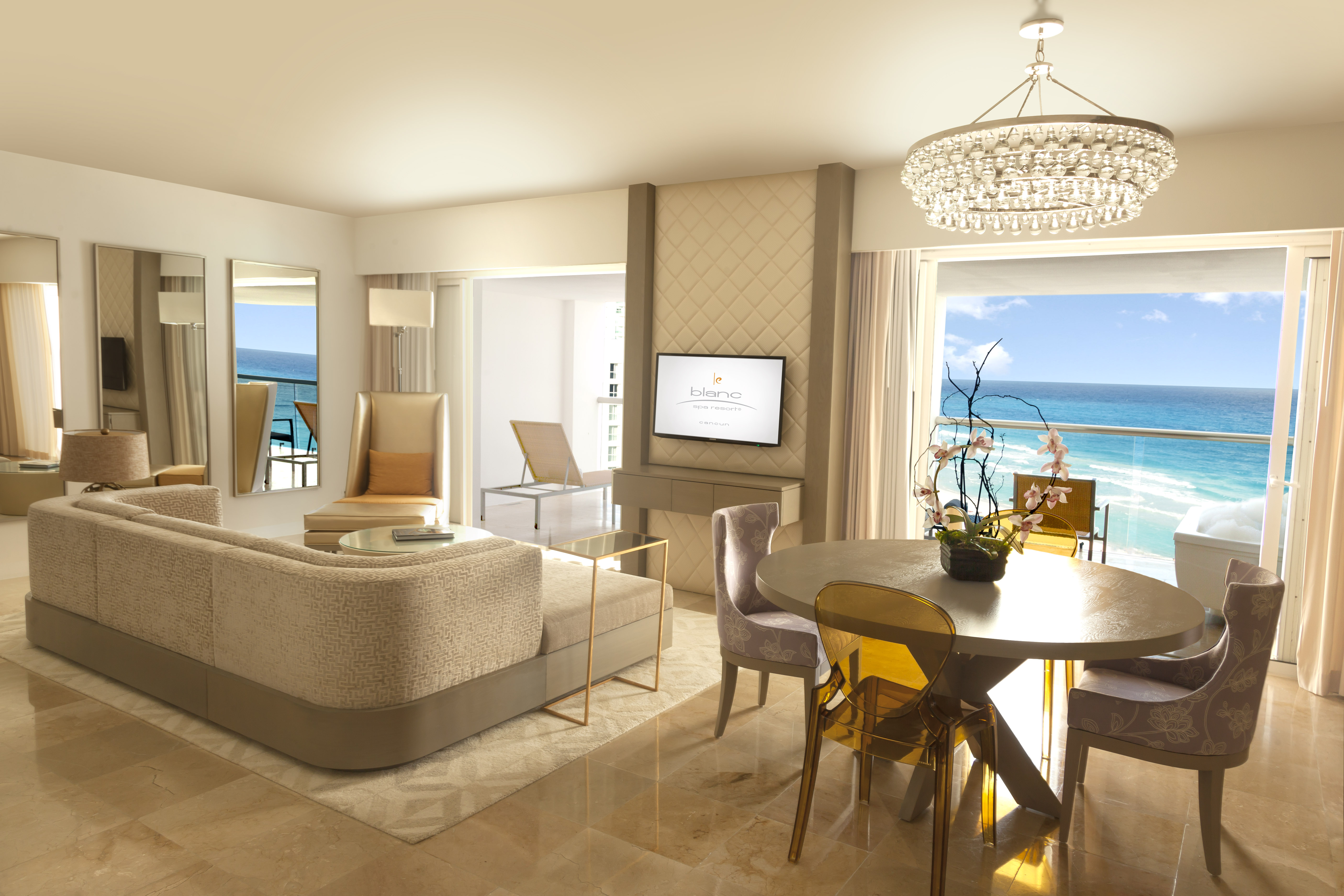 Restaurants and Bars
Eat and drink your fill at Le Blanc Spa Resort, where both the food and drinks are of stellar quality. You and your sweetheart will enjoy your visits to the resort's many restaurants, where, after ordering a delicious and visually appealing entree, you can relax and enjoy the romantic ambience. Experience the ultimate in elegance at Blanc Italia or the unique atmosphere of Blanc Asia — you won't be disappointed. Later, grab a delicious cocktail in the lobby or even by the pool.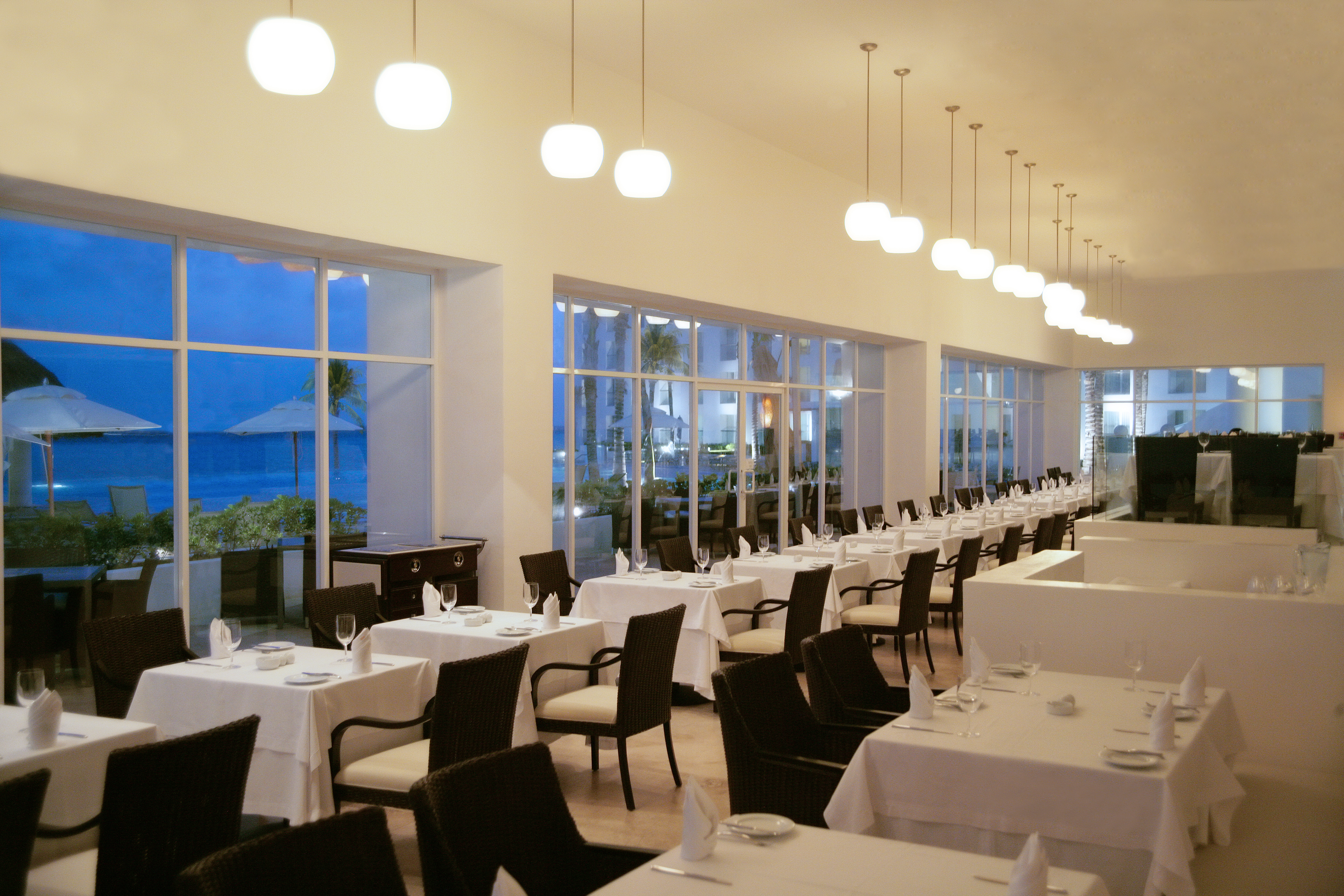 Destination Weddings in Cancun
You've waited your entire life to say your vows to that special someone. Of course you want the moment to be romantic and special, plus memorable for all of your guests. At Le Blanc Spa Resort, enjoy a ceremony on the beach, overlooking the pristine waters and white sand — or amp it up with the Zen Garden or Signature wedding package. No matter which Mexico wedding package you choose, your heart will burst with joy when you say "I do" in beautiful Cancun.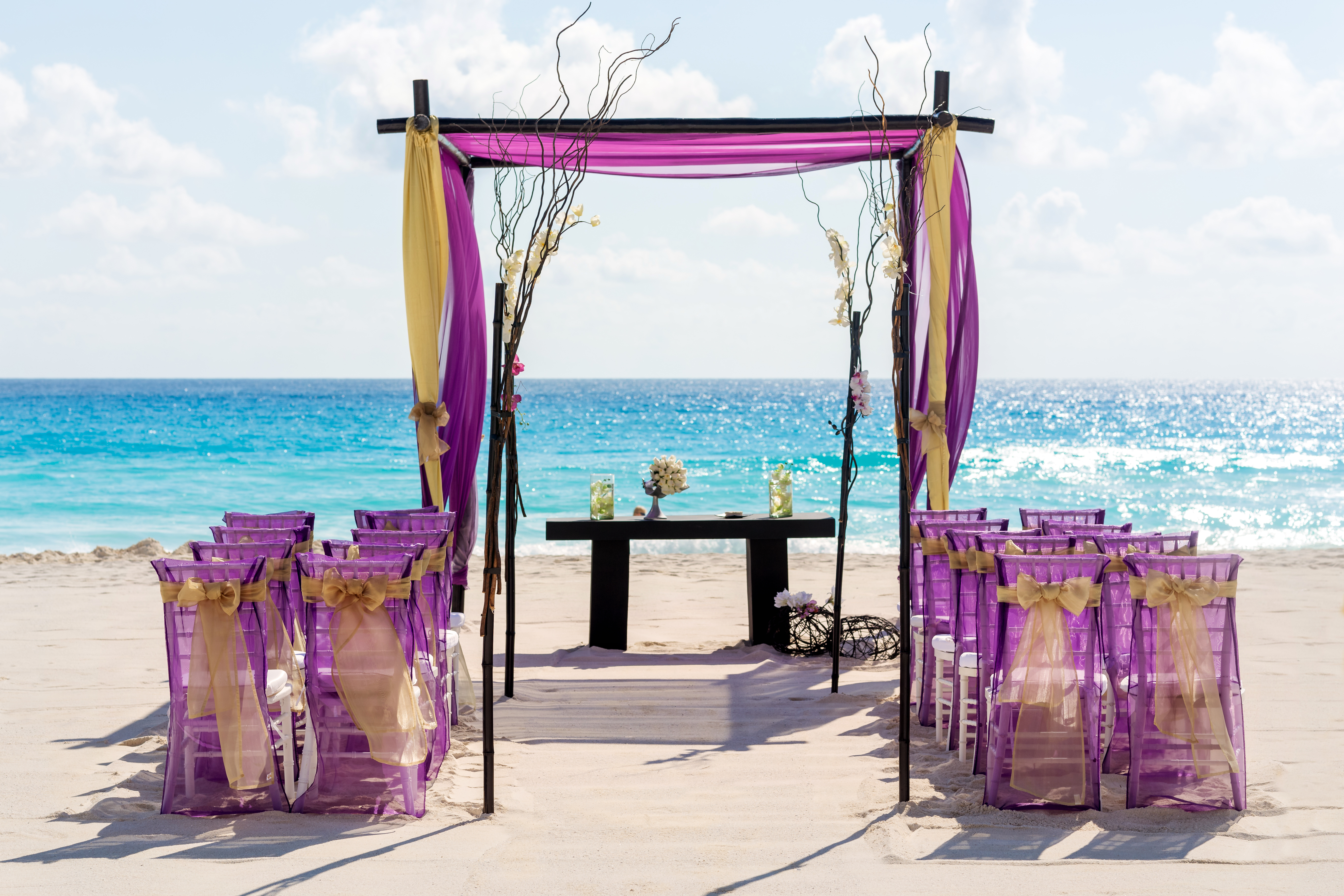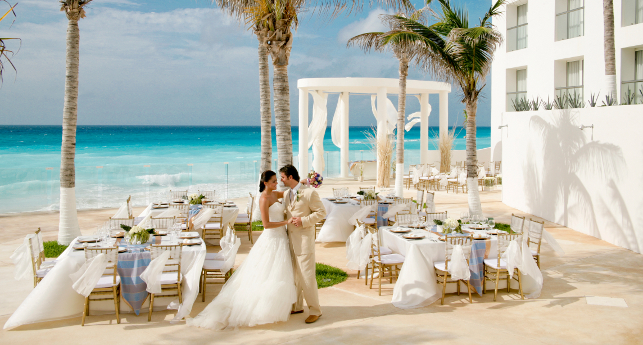 You'll never want to leave once you've experienced the luxury of Le Blanc Spa Resort. So, live your fairytale wedding in Cancun overlooking the turquoise Caribbean waters!