The littlest detail can make the biggest difference. Whether you're a true beginner or a seasoned pro, we've created these easy to follow DIYs to help take your wedding day glassware to the next level!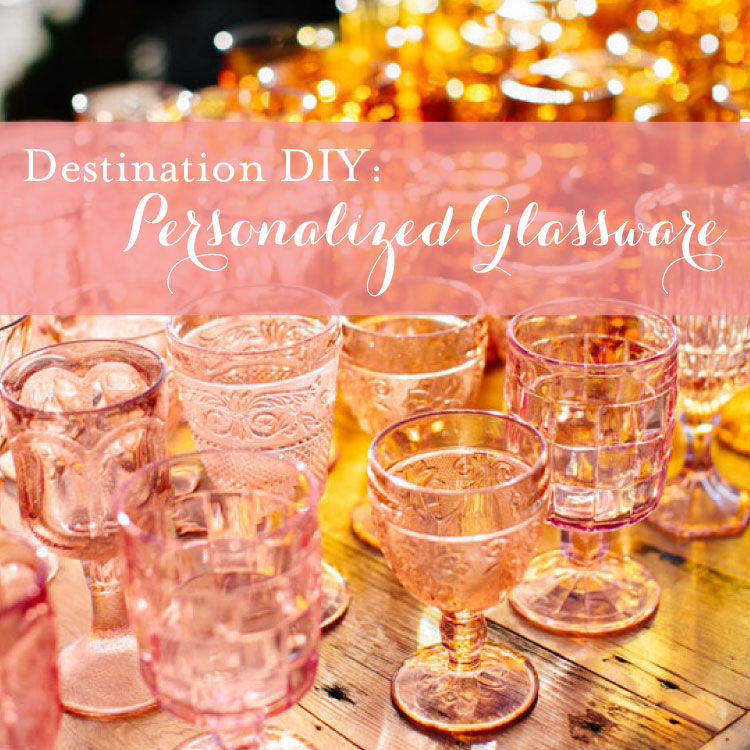 Beginner: Tag It
Supplies: Glassware, Tag Templates, Ribbon
Choose your label template and print out as many as you will need (plus a couple extra just in case!)
Hole punch the top and string through the decorative ribbon.
Tie around your glasses and enjoy!
Intermediate: Glitter It
Supplies: Glassware, Glitter Glass Paint, Foam Paint Sponge, Stenciling Tape
Start at the base of your glass and use the sponge to evenly disperse the paint.
Allow to dry for one hour, then apply a second coat.
Let the glass 'cure' for 25 days before use.
Advanced: Etch It
Supplies: Glassware, Letter Templates, Etching Cream, Paintbrush
Adhere your template to the glass and make sure it's really on there.
Paint on the etching cream (watch for spills!) and let sit for five minutes.
Rinse your glasses in warm water and enjoy!
For more destination wedding inspiration, browse our latest issue of Get Married Away!