There is something romantic about the thought of eloping. Running off to commit your love in a beautiful setting is so fantasy-worthy! For such an exquisite event, this gives you the perfect excuse to travel to the most magical location. With so many places to elope around the world, we have narrowed it down to the top six.  Each destination is a romantic slice of paradise that will have you ready to board a plane and get married as soon as possible.
The six best places to elope are:
Mexico
Jamaica
The Bahamas
The Dominican Republic
Aruba
Costa Rica
Get a free consultation and quote when you speak with one of our Certified Destination Wedding Specialists today!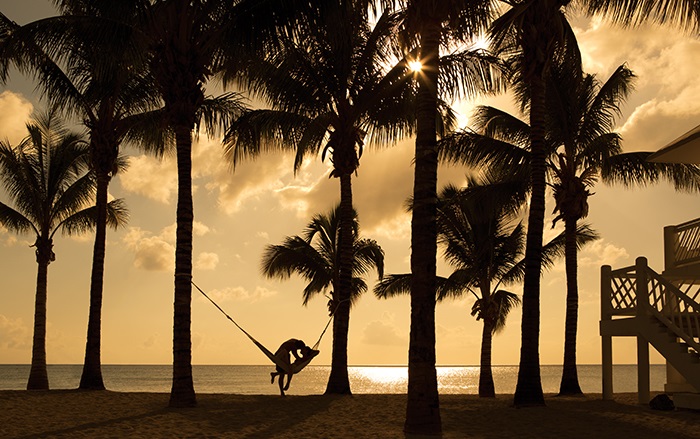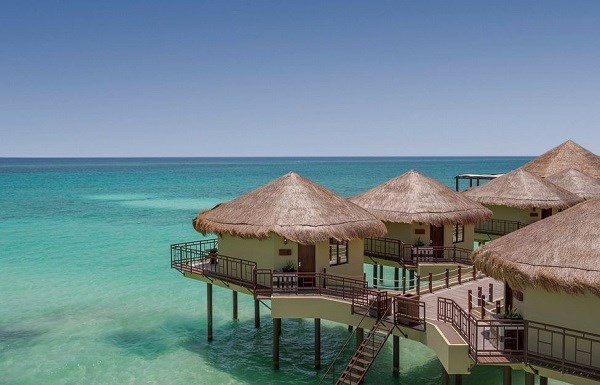 Mexico tops the list of wedding destinations for many happy couples who are headed for the altar. From the party-beach-and-nature scene of Cabo San Lucas to the vibrant cityscape of Oaxaca, you're sure to find just the right place to exchange vows.  Additional elopement options include the dreamy Mexican Riviera, sun-splashed Cancun, or old-school glamour-infused Acapulco. You'll be able to find all-inclusive resorts where you and your love can bask in luxurious amenities and be treated like royalty.
Eloping in Mexico requires each party to have a valid U.S. passport and four witnesses who must also have U.S. passports. You'll need to arrive in Mexico three business days prior to the ceremony, and the wedding must be performed by an officiant of Mexico's Civil Registry rather than by a member of the clergy. You'll also be required to get a blood test. If you are divorced, a period of at least one year must have gone by before you can legally remarry in Mexico. Depending on the individual laws of the municipality where your wedding will take place, you may need to apply for a marriage permit.
One of Mexico's most gorgeous destination wedding resorts is El Dorado Maroma in Riviera Maya. This adults-only resort is made up of gorgeous, private bungalows. These sumptuous overwater bungalow suites are situated just off the silky white sands of Maroma Beach, offering an idyllic blend of luxury, awe-inspiring ocean views, and a laidback atmosphere.
Couples who decide to tie the knot in this location can enjoy the option of a garden or beach wedding venue, a romantic dinner on the beach, a gourmet honeymoon package and a romantically decorated suite.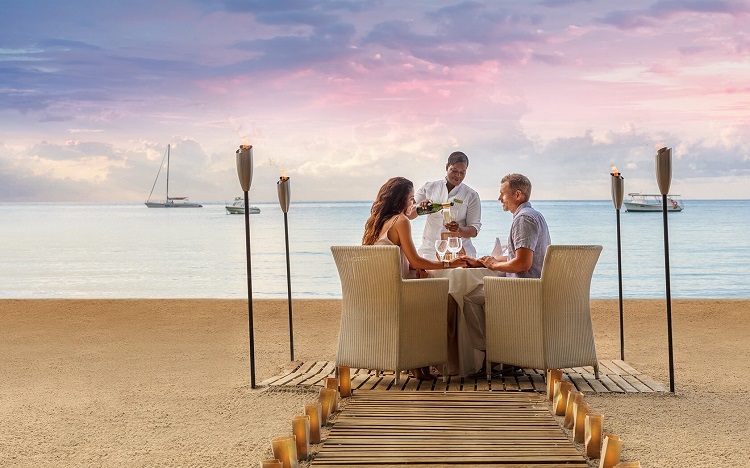 Couples seeking destination wedding venues in Jamaica naturally gravitate to Montego Bay because of its white-sand beaches, vibrant local culture, exciting nightlife, and abundant natural beauty. Those who desire a more off-the-beaten-path location often head to Ocho Rios. Particularly beloved by serious nature enthusiasts, visitors are enthralled by Mystic Mountain, Dunn's River Falls, and Dolphin Cove.
Foreign citizens wishing to tie the knot in Jamaica need to provide the Jamaican Registrar General's Department with copies of photo I.D. for both the bride and groom, copies of their birth certificates, and their respective occupations. If either has been married previously, copies of divorce decrees or death certificates of their former spouse are also required.
For the most special elopement in Jamaica ever, we recommend Couples Tower Isle. As the name implies, this is a couple's only resort that focuses on amazing amenities that will transfer you instantly to paradise. It's home to over 200 tranquil suites that create a private sanctuary. Couples have their own space complete with a swimming pool, a personal chef, and even an on-call masseuse.
There are multiple locations available to say your 'I do's that are super picturesque. This comes complete with champagne to celebrate with, décor, and flowers for the couple. Couples can also opt for a sunset ceremony at an extra cost!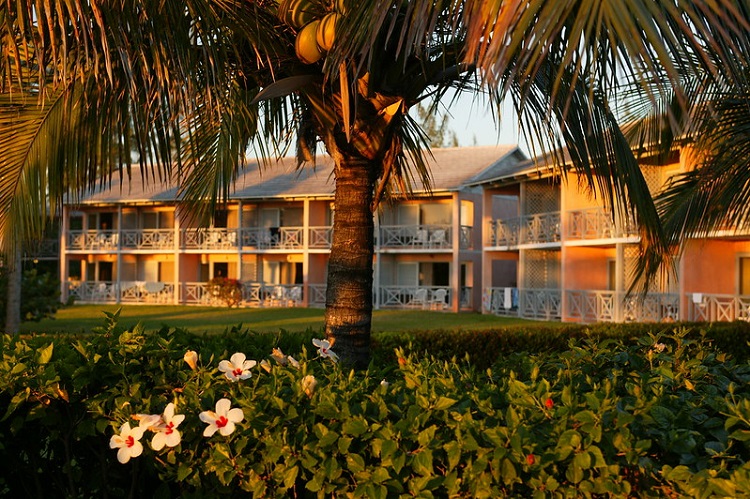 Crystal clear blue waters, soft sand, and balmy temperatures are waiting for lovers in the Bahamas. Wedding destinations are too numerous to mention, but a few favorite places to elope include Green Turtle Cay, Emerald Beach on Great Exuma, the city of Nassau in New Providence, and Cape Santa Maria on Long Island.
Couples choosing to elope in the Bahamas will need to arrive in the country at least 24 hours prior to applying for a marriage license. You'll need to present a valid photo ID and proof of divorce or spousal death, if necessary. You'll also need to be interviewed by a designated Marriage Officer.
Viva Wyndham Fortuna Beach is an ultra-romantic resort for couples to travel to for their elopement. It's an island paradise surrounded by 26-acres of lush foliage, natural wildlife, and palm tree-dotted beaches.  Amazing rooms with gorgeous ocean views will have you in awe.
For those who opt to get married at this gorgeous resort will be able to enjoy a free honeymoon package along with classic décor for the wedding, a superior room, and a special dinner reservation.
---

RELATED: Six Reasons Why Your Destination Wedding Is More Affordable Than You Think
---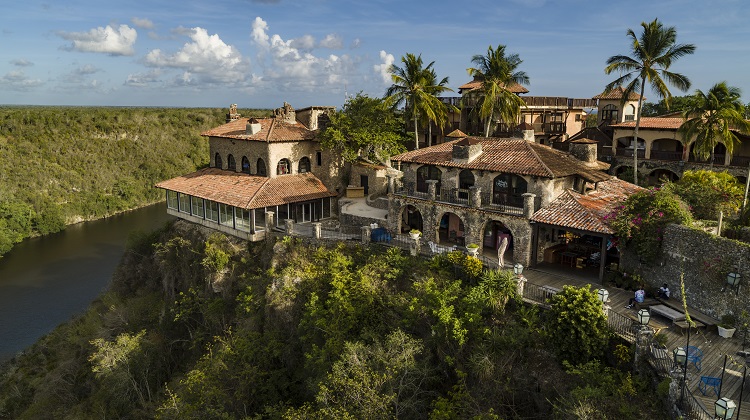 Punta Cana is the favorite destination for weddings and elopements in the Dominican Republic.  The region features idyllic, sugar-sand beaches and a luxurious culinary and nightlife scene. Visitors of Santo Domingo enjoy classic Dominican architecture and ambiance while La Romana offers an artistic atmosphere reminiscent of a 16th-century village on a Mediterranean shore.
You'll need to provide officials with copies of your passports, birth certificates, and any applicable divorce or death certificates if either or both of you has been married before.
Casa De Campo Resort & Villas is a romantic fantasy that comes to life. Located in La Romana, it is home to spectacular views of the lush jungle and crystal blue Ocean. This resort has a one-of-a-kind ambiance that will make you feel like you've been transported to Tuscany while still enjoying the paradise of the Dominican Republic. The photos taken during this elopement are sure to be incredible.
For those who decide to say their vows at this gorgeous resort are able to create a customized ceremony, at sunset if the couple so chooses, complete with wedding flowers. They can also enjoy 10% off of spa services, romantic turndown service, and VIP resort status.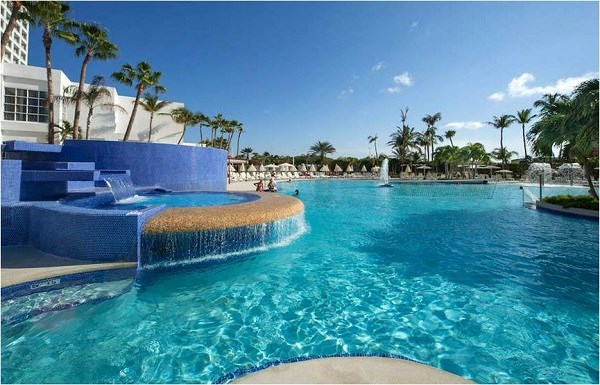 Aruba is another tropical paradise that's a popular, romantic wedding destination. There are no large cities, so you won't feel crowded anywhere on the island. Couples seeking seclusion often choose to say their vows on the idyllic Baby Beach.  Aruba is outside of the Caribbean's hurricane belt, so you can plan your wedding for any time of the year. Its western and southern coasts are more protected from the ocean's powerful currents than their counterparts in the north and east.
However, the California Lighthouse on Aruba's northern coast is considered one of the most romantic spots in the world among those who love rugged natural beauty. This makes it such a perfect place for elopements, as its beautiful scenery creates the most intimate setting. A perfect haven for you and your love to escape to enjoy completely on your own.
Romantic couples need passports, copies of their birth certificates, copies of divorce papers or death certificates of any former spouses, and a certificate of non-impediment for both the bride and groom. This basically confirms the actual status of each of the parties and ensures that neither is still married from a previous marriage and declares their marital intentions.
Riu Palace Antillas is an adults-only resort located on Palm Beach that serves as a wonderfully romantic atmosphere to swap 'I do's.  You and your love will be overtaken by the incredible white-sand beaches and crystal blue waters.
This resort has incredible wedding packages that are both elegant, and romantic. They are suited to fit any tastes to bring any couple's wedding dreams to life. In addition to that, you can indulge in a surprise spa gift, in-room romantic décor, and an amazing honeymoon package.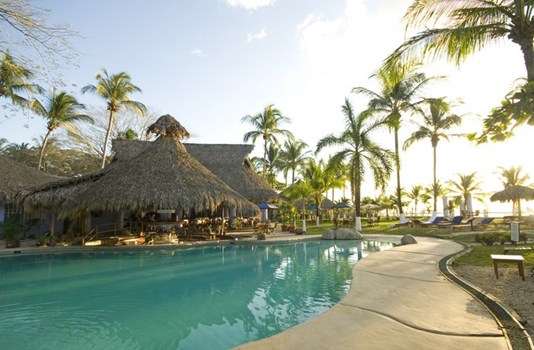 From equestrian resorts to spas deep in the rainforest to classic beachfront venues, Costa Rica offers an abundance of destination wedding choices. Favorite locations include the Osa Peninsula, the Monteverde cloud forest, the beach party community of Tamarindo, and the magical Cachí Valley.
Of all the island paradises listed, Costa Rica is probably the easiest. You'll need your passport, a couple of witnesses, and an officiant who's legally allowed to perform weddings. It's recommended that you make arrangements with an officiant prior to arriving on the island nation, but that shouldn't be hard. Most hotels and resorts have them on-site, especially all-inclusive resorts that cater to romantic couples looking to elope.
Secrets Papagayo Costa Rica is an exceptionally dreamy resort situated between the jungle and ocean. This resort would be a lovely sanctuary to any couple ready to commit their love with breathtaking views, and luxurious accommodations.
In Conclusion
If some of the requirements for getting married sound daunting and time-consuming, keep in mind that your Certified Destination Wedding Specialist is there to walk you through the process. They can help you handle it all down to the very last details.
Eloping is such an exciting and romantic way to declare your love – and finding the best place to elope is a part of this exciting journey. We hope that this made the romantic fantasy seem like a few simple steps away from being your reality!
Ready to start planning? Contact us today to make your elopement dreams come true!