If children are attending your destination wedding, you'll want to make sure there are plenty of kid-friendly resorts with activities and amenities to keep them happy, entertained and smiling throughout the celebration! From puppet shows and playgrounds to their own mini disco, these fabulous, family-friendly resorts have so much that the little and big kids will love. No need to stress! While you're relaxing by the swim-up bar, they'll be having the time of their life.
What the kids will love: The amazing FlowRider. This one-of-a-kind wave simulator is sure to command excitement! And that's not all. Especially designed for kids, The Playroom is also a dream come true for the little ones. Complete with tons of toys and supervised activities like cookie-making, face painting, and pool games, they'll never want to leave. They even have a Wired Teens lounge, a vibrant haven for young adults.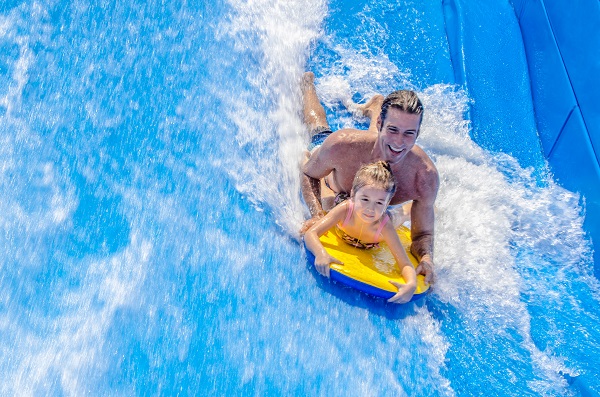 What the kids will love: This resort believes that every little rock star deserves a big stage! The Little Big Club™ is full of fun, interactive and educational activities for kids of all ages and is home to many loveable characters like Barney™, Angelina Ballerina™, Bob the Builder™ and Thomas The Tank Engine™. From dress-up and dancing at the Angelina Ballerina Dance Studio to musical mash-ups in Barney's Music Room, the options are endless!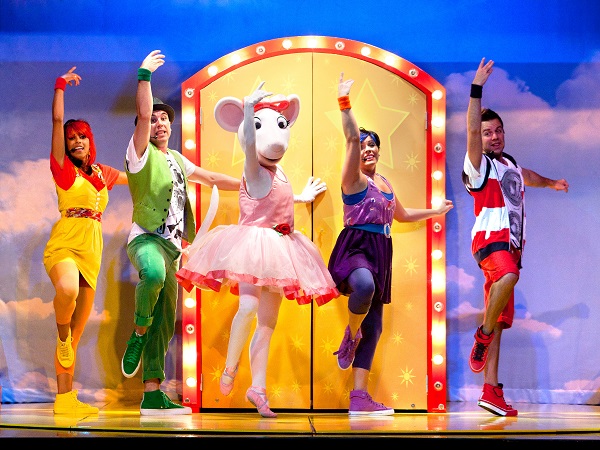 What the kids will love: Adventure is this action-packed resort's middle name. Both the kids and adults will absolutely love the unlimited, complimentary access to the incredible Dolphinarium, featuring more than 20 bottle-nosed dolphins.  They can even unleash their inner marine biologist with an educational visit to the research center. At the end of the day, they'll be begging for "just one more" dolphin ride!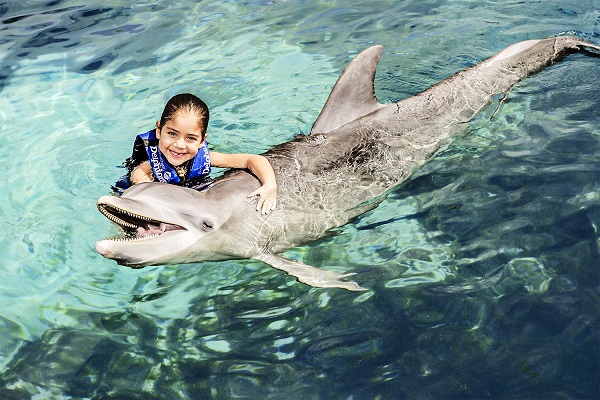 What the kids will love: From fun in the children's pool and thrilling video games to puppet shows and karaoke challenges, the fabulous Barcy Club will keep kids ages 4-11 completely entertained and in great hands! The qualified staff supervises all activities and prides themselves on getting all the children involved and keeping them engaged.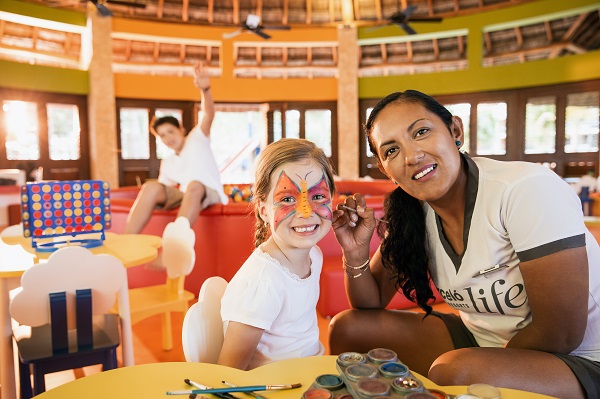 What the kids will love: This resort's mini-club and creative outdoor areas will surely keep children ages 4-12 laughing and smiling all day long, but our favorite kid-friendly feature comes alive at night. Especially designed for the little ones, the mini-disco is the perfect place for kids to unwind and dance the night away (before curfew, of course!)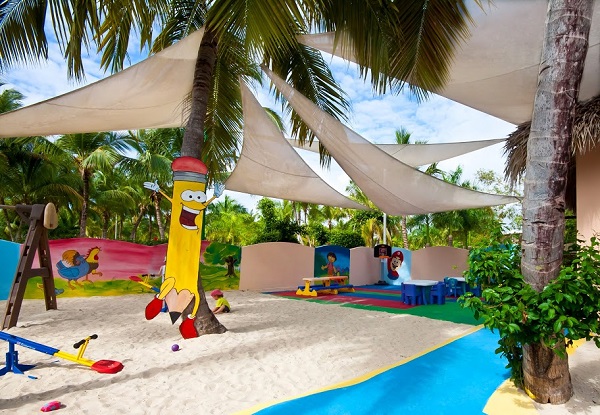 What the kids will love:  RiuLand is a special place, exclusively for kids! This kid-friendly paradise boasts an inviting playground, children's swimming pool and endless, supervised activities. At night, Riu's young guests can also enjoy special shows with great costumes, quiz games and the election of Mr. and Miss RiuLand. Our favorite part? The exciting theme days! From "Pirate Day" to a mock Olympic Games, you'll be wishing you were a kid again.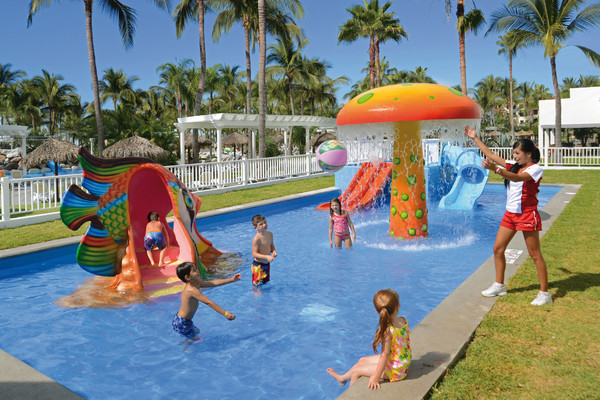 What the kids will love: The child services that this resort offers are especially tailored to different age groups. Beginning with a Baby Club for ages 1-3, their highly trained staff will put your mind at ease, giving the little ones stimulating indoor and outdoor play areas. The "El Ranchito" Mini Club is for ages 4-12 and has everything from arts and crafts to an educational eco tour of the resort! And then there's the Black & White club, exclusively designed for teens. This hotspot boasts a video game lounge, pool tables, table football and even a disco twice a week!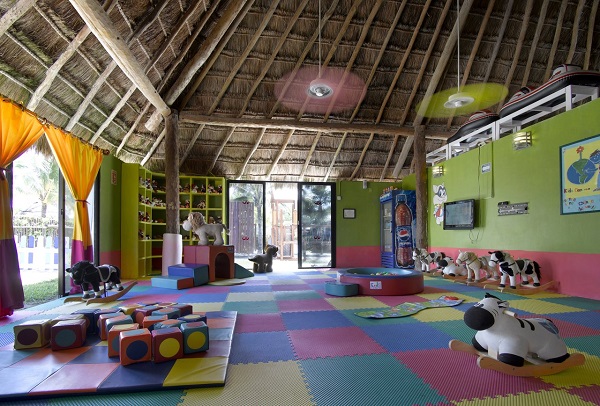 Want to know more? Ask your Certified Destination Wedding Specialist about any of these fabulous, family-friendly properties.