Your destination wedding may take guests to the pristine beaches of Cancun, Mexico or perhaps to the invigorating jungles of Punta Cana in the Dominican Republic. These locales (and many more!) offer 5-star, all-inclusive resorts begging to capture the essence of your wedding getaway. And, if you're looking for a little seclusion when choosing the perfect property to call home for the weekend, look no further than these hidden gems located off the beaten path.
IBEROSTAR Playa Mita – Riviera Nayarit, Mexico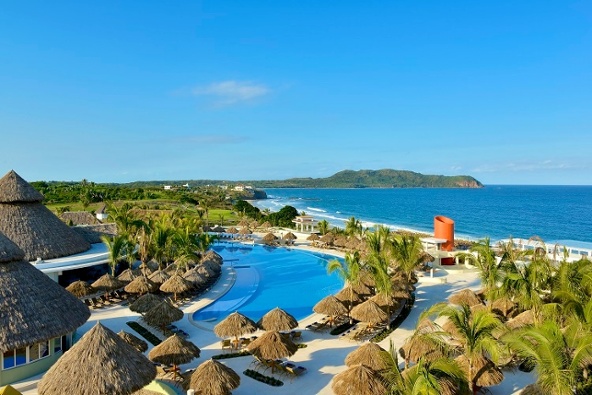 Buried in the mountains of the beautiful region of Punta de Mita on Mexico's Pacific coast, this Premium Gold hotel offers a relaxing ambience filled with world-class amenities and nonstop entertainment for all ages. Located 25 miles from Puerto Vallarta International Airport, the 452-room property boasts lush surroundings and an authentic atmosphere that would make any guest feel like they're nestled in a safe haven of mouthwatering Mexican cuisine and local culture.
CHIC Punta Cana by Royalton  – Punta Cana, Dominican Republic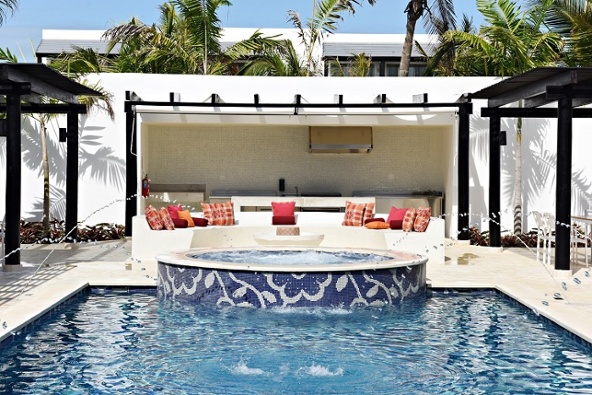 Experience adults-only, All-Exclusive ® service when you stay at the incredible CHIC by Royalton Luxury resorts in Punta Cana.  A 30-minute drive up the coast to the golden sands of Uvero Alto beach lands you at this famed hotspot known for its exceptional design and stylish suites. Guests are welcomed to take their alone-time even further with afternoons spent in sultry, private cabanas. Better yet, book the ultra-secluded CHIC mansion to enjoy the house's private amenities.
Sandos Caracol Eco Resort – Riviera Maya, Mexico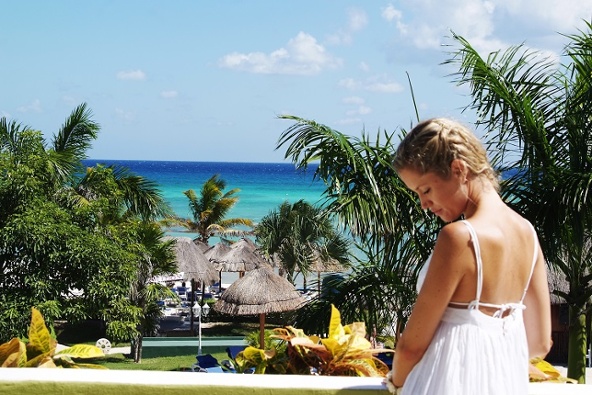 Away from the hustle and bustle of Cancun nightlife lies this eco-friendly resort in Playa del Carmen, Mexico. Not only do you travel off the beaten path to arrive, but then you are immersed INTO the beaten path to explore the surrounding nature and wildlife that envelopes the property.  With natural beauty and local landscapes at every turn, there's no limit to how much you can discover on your trip. From private retreats to the lush, green jungles to the wonders of ancient Mayan culture, there's something for everyone to take away from this unique vacation experience.
Finest Playa Mujeres by Excellence Group – Cancun, Mexico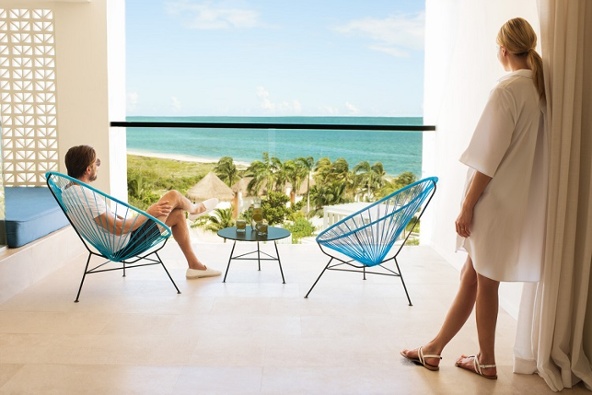 Tucked away on the shores of Playa Mujeres, Mexico is the gated and private community of this all-ages, all-suite and all-inclusive resort. Here, guests are able to disconnect and bask in the romantic backdrop of the Caribbean. Enjoy spacious, private balconies to remove yourself from any worry you left at home and take advantage of tailored services such as private check-in and more. Exclusivity and luxury are offered at an even higher scale than ever before, so don't miss out!
For more inspiration on where to stay off the beaten path, check out these Hidden Gems!